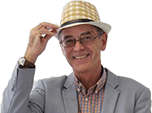 Nissan X-Trail 2008 Road Test
Tue, 18 Sep 2007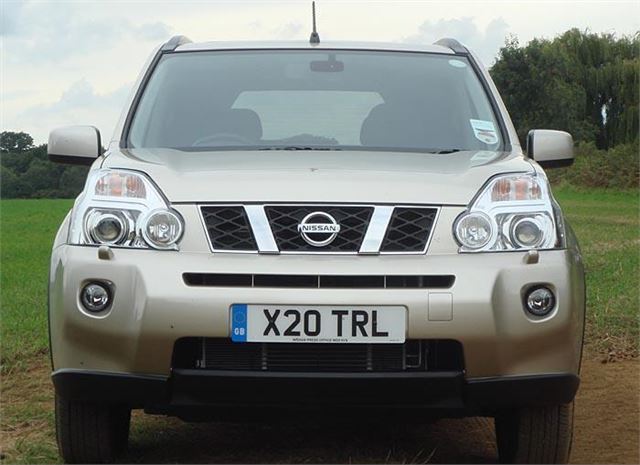 I can't tell you how reliable the new X-Trail is going to be. We won't know about that for a year or two.
Hopefully the turbo troubles that dogged the old 2.2 will not reappear in the new 2.0 litre Nissan diesel engines. And on the evidence of the Pathfinder and Navara that use a bigger version of the engine, such problems should all be in the past.

I had to start with that before (just like the last time) I tell you what an excellent vehicle the new X-Trail is.

It has a family resemblance to the old X-Trail. But it's actually completely different. If feels different from the easily accessed driving seat (low door sills will please many drivers). The instruments are in front of you instead of in the middle of the dash. And once you get going it soon becomes apparent it's both stiffer and sharper in the handling department without sacrificing any ride comfort.

I drove the 2.5 petrol with torque-converter CVT auto first and for a mid-range SUV that feels astonishingly refined. It whirrs a bit ascending hills, like any CVT, but it's more background noise than strangely disturbing. If you don't mind the fuel and tax bills it's a sensible alternative to a bigger SUV like an RX350 or a Murano.

But Nissan now offers a new 2.0 litre diesel with two power outputs of 150PS and 173PS, the former with the option of a 6-speed non CVT Jatco torque converter autobox.

We tried that first and it's an amiable enough vehicle, likely to find plenty of friends, especially school run mums. You can manually override the shifts, but there's not much point. It generally does a better job by itself of masking the engine's lack of torque at low revs. And while you have to plan overtaking manoeuvres, you don't have to do this the day before. It's perfectly adequate and very liveable-with. Plenty of drivers will be very content with this version.

Road handling is in the same class as the Mitsubishi Outlander, Citroen C Crosser and Peugeot 4007. Better than the Freelander II, RAV-4 and CR-V, but without the extraordinary combination of feelgood qualities that endears the CR-V to all who drive it. So it's merely excellent for an SUV, but no better. It offers the option of switching to 2WD only, for economy, for example on a dry motorway, or to centre diff lock for off-roading.

The surprise came with the 173PS 2.0 litre diesel with 6-speed manual box and the addition of hill descent control (manuals have HDC; autos don't). This shifts easily as rapidly as a RAV-4 T180, with less engine inertia so it actually feels more sprightly. You are up to serious speeds quite quickly and the car remains reassuringly stable.

We were sent in the same road cars, on the same road tyres we had been using on a fairly demanding and demonstrative off road course. The first shock was seeing the X-Trail in front put a rear wheel four feet in the air. The second was the complete lack of drama inside the car as we did exactly the same thing ourselves.

Some of the course was routine, but the instructors were out to prove to us the true capability of the cars. One obstacle course looked completely impossible for a mid-size road-spec MPV, but having seen the X-Trail in front accomplish it, there was no excuse and again it demolished a task no normal person would ever attempt with a total lack of fuss. Definitely better off road than any of its direct competitors, including the Outlander/C-Crosser/4007, though possibly not the Freelander II. (I'll reserve judgement on that.)

The other attributes of the car are a bigger load capacity of 603 litres boot only (1,773 litres to the roof with the rear seats folded). This is wisely split up with double-deck boot offering a deep sliding tray for day-to-day use, leaving 479 litres between it and the luggage cover. All the parts of this can be removed to maximise luggage capacity.

The rear seat backs fold down separately 40:20:40 to increase versatility. There are an abundance of beverage holders: two cooled canholders, two normal cupholders and two bottle holders in the front and two cupholders in the back. The optional Birdview satnav shows traffic hold-ups. Driver's seats are height adjustable with adjustable lumbar support, but front passengers get neither of these.

There is even scope for some decent economy. The 2.5 manual is the only engine and transmission over 225g/km. The 2.0 150PS diesel emits 190g/km and is quoted at 39.8mpg combined. So 'planet damage' is minimised (though not as much as by the less powerful, more economical CR-V diesel).

To sum up, the new X-Trail is still an attractively honest vehicle that actually does more than it says on the tin. If you just want a comfy, friendly SUV you'll never ever take off road then the CR-V still wins (though this is a personal choice).

But if you need a mid-size SUV to be capable of serious off roading occasionally, yet still offer en excellent drive on the roads (on the same tyres), then the new X-Trail has to be top of your list.