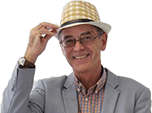 Nissan Micra K13 DIG-S 2011 Road Test

I had to go to the other side of the World last year to drive one of the first new Micras. That test is here: Nissan Micra 2010 test and video. Not so far for the Nissan Micra K13 DIG-S. Merely Potsdam, near Berlin, which gains its environmentally friendly credentials from a 'Biosphere', which is a sort of big greenhouse full of jungle rather than gas.
The Micra DIG-S gains its environmentally friendly credentials from a supercharger.
You are bound to think that cannot possibly be right, so prepare for a rather complicated explanation.
This new engine is extremely efficient due to a number of technologies that would make it run like a slug if it were not for the supercharger.
The engine is a low friction, direct injection, chain cam 3-cylinder, 1,198cc, actually with 23% less friction then the unsupercharged version running normally and 10% less friction when the supercharger is clutched in.
Like Mazda's forthcoming Skyactiv petrol engine it has a very high compression ratio, in this case 13:1. And it gets around the problem high compression petrol engines have of exhaust gases swirling back by employing the Miller engine cycle that leaves valves partially open on the compression stroke (like Mazda did with the old Xedos 9 V6 supercharged).
The result is a CO2 emission of 95g/km in the combined cycle without having to employ an 'ECO' switch, an EC certified combined economy figure of 69mpg (pretty much identical to the FIAT 500 TwinAir), acceleration of 0-60 in 11 seconds, and a top speed of 113mph. Like the TwinAir, it also makes quite nice but different whirring noises as if the front end of the car is mowing grass.
It's not as much fun as a TwinAir. It's all right, but couldn't be enthusiastically described as "a hoot to drive." The trade off is that it's a genuine 5-seater, with belts for five, a proper boot and four doors.
And it's set to come in at a lower price level than today's generation of small, fuel-efficient diesels. Nissan says £11,000 - £13,000.
Unlike the TwinAir, you don't choose economy with a button, you do it with your right foot. So the potential for that 11 second 0-60 is always there, even though you may be tootling along at 69mpg.
It's geared a little higher than a TwinAir at 25mph per 1,000rpm rather than 23mph, but the pistons don't try to jump through the bonnet if you select 5th gear at 30mph. And less gear changing might well prove to make it more economical in the real world.
Of course, it also has a variable oil pump, a regenerating alternator and very effective stop-start that never leaves you stopped on the start line.
Can we recommend it?
The engine is a beautiful piece of engineering. Unlike most small diesels there's no cambelt to need replacing every 4 years and no diesel particulate filter to clog up.
So for anyone seeking economy, and particularly economy on short runs, it makes a very good case for itself.
There is also a CVT automatic that's less efficient at 115g/km (so £30 tax), but slower and 55mpg.