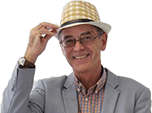 Nissan Micra K13 2010 Video Road Test in Phuket
Sun, 25 Apr 2010

It might seem a bit odd to be reading a 'first drive' of a Nissan Micra you won't be able to buy in the UK until November 2010, and which in UK spec will be considerably different.
But this is an all-new car, with nothing carried over from any previous model.
All new engine. All-new CVT transmission. All-new body and structure. All-new suspension.
It's the first of the next generation of 'eco cars', offering excellent economy, low emissions, and an astonishing amount of interior space for a standard 'B' class car. Much more than inside a Fiesta, Mazda2, Suzuki Swift or Polo.
For ultimate efficiency and economy, three pistons create 20% less friction than four, so that's what the 1.2 litre HR 12 engine has, with a new type of balancer system. It produces 80PS and 108NM torque, emits 115g/km CO2 and offers 62.77mpg combined with manual transmission, or 125g/km and 54.32mpg with the CVT.
Nissan has also developed a supercharged, direct injection version of the same engine operating on the Miller Cycle and fitted with start/stop. That engine puts out 99PS, 148g/km torque, emits just 95g/km CO2 and delivers an astounding 70.6mpg combined. (With the CVT, the figures are 113g/km and 58.8mpg combined.) [In the video I got the PS and the CO2 the wrong way round.]
So, no point in a diesel. No dual mass flywheels of diesel particulate filter to worry about. And, with diesel fuel prices rising disproportionately higher than petrol whenever the price of crude oil gets manipulated up, you can see Nissan's reasoning.
The CVT is a new type with a torque converter clutch, smaller pulleys and a "sub planetary gear". This creates less friction, does not stir the oil as much and provides a high top gear ratio of about 50kmh per 1,000rpm (31mph). The 5-speed manual offers about 21mph per 1,000rpm.
The body has a long wheelbase with compact suspension and a new fuel tank design giving better legroom front and rear. It's tall at the back with funnelled shoulders and roof leading into a rear spoiler and this offers both excellent rear headroom and a low drag factor of Cd 0.31. Visibility generally is very good.
The car will be built in Bangkok, Thailand, Chennai, India and Guandou, China and has been on sale in Thailand since its launch at the Bangkok Motor Show on 26th March. That's why we were in Thailand, testing the Thai version.
There, the Thai government has very sensibly instituted an 'ECO' car programme, where 'all-new' cars emitting less than 120g/km CO2 and with a substantial proportion of local content are taxed at 17% VAT instead of the standard 25% for small cars. The new Micra is the first of this type of car and sells at from 375,000 baht (£7,978) for a basic stripped-out version with no a/c, no ABS, to 537,000 baht (£11,426) for the top VL CVT version. These prices seem high in UK terms, but it's because Sterling has plummeted from a high of 75baht to £1 down to 47baht to £1, so, despite its troubles, Thailand is obviously doing something better than Britain.
This is the 4th generation of March/Micra. The first March/Micra K10 was 1982-1992, the second K11 ('Mr Blobby' Micra) was 1992-2002, the third K12 (UK current) was 2002-2010. But the K13 will differ quite considerably when it reaches Britain.
The Thai version sits higher and stiffer tyres to cope with roads that, in the countryside, can be even more potholed than Britain's. It has no front or rear anti-roll bars that the UK version will have. The damping force is harder so ride and handling aren't as good as the UK version's will be. The UK will also get bigger brakes, differently tuned steering and different final drive ratios.
And the UK will benefit from options including a parking space measuring system, Nissan Connect satnav, climate control, drive computer, auto folding door mirrors and a passenger seat that turns into a padded cubby for lone drivers to toss things like mobile phones and handbags without them getting damaged.
So, given all that, handling impressions of the Thai version are misleading. However, it was very comfortable and spectacularly easy to drive. Just about anyone could step straight in, make decent progress and park the car competently. It has a very tight turning radius of 4.5 metres (9 metres kerb to kerb). The driving experience was nothing to get excited about, but neither was there any reason to be over critical. Particularly bearing in mind that the car will have a much more 'sporty' feel when it reached Britain.
Worth noting, though, was that the CVT auto responds best to a light right foot. Plant your foot hard to overtake something and, despite the revs rising to 6,000, your progress dos not increase markedly. Lift slightly, though, and you find a ratio where it is much happier to lift its skirts, and you get past the truck. Your right foot soon learns its lesson and becomes trained to help it find that very relaxed top ratio of about 31mph per 1,000rpm.
The innocuous exterior is refreshed by some terrific colours including a vibrant pistachio green and a sensational sunset orange. And while the shape itself may appear a little bland, as explained, everything is for a reason.
No need to worry about what will happen at the Sunderland factory once production of the Micra leaves. That will then switch to producing the Leaf electric car for Europe and the funky new Juke.
In the coming months, as production starts in Chennai, India and UK specifications are finalised you can expect a first full road test of the UK spec Micra. And, hopefully, a test of the supercharged 99PS version that potentially offer the best of all worlds in a small car.