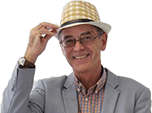 Nissan Micra K12 2003 Launch Road Test
Tue, 31 Dec 2002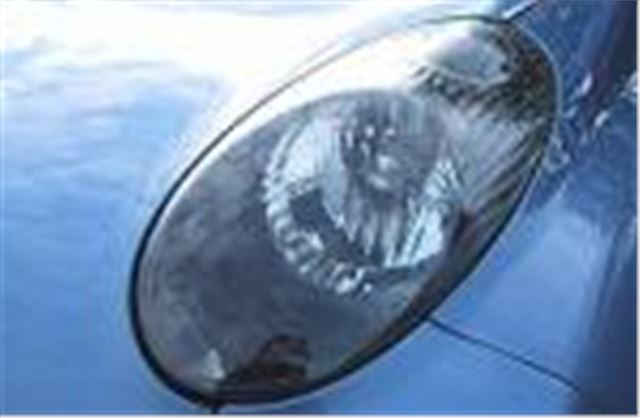 "Ahhh....cute. It's like a baby." Those were my wife's words when she first caught sight of the frogeyed new Nissan Micra K12. Smart girl. She summed it up straight away.

Other small hatchbacks try to be chic, like the 206. Or stylish, like the Ibiza. Or retro, like the C3. Or solid, like the Polo. Or practical, like the Jazz. Or just plain efficient Fordy, like the Fiesta. But this is the first to put on such a sweet and friendly look that women want to hug it. They'd have to have a heart of stone not to fall for the Micra's Kermit-like cuddlyness.

Of course, that wasn't enough for Nissan. They want to sell 160,000 a year in Europe, so cute alone won't cut it against the intense opposition. (And I hadn't even mentioned the Yaris yet.) So they've taken a few leaves from other peoples books as well as their own to make sure women love the new Micra.

Safety was top of the list. So every new Micra has ABS with electronic brakeforce distribution and Nissan Brake Assist (of which, more later). They all have five proper three-point seatbelts. They all have driver and passenger airbags. They all have electric power steering. They all have single slot CD players. And the petrol fuelled models all have unburstable chain-cam 16v engines.

Inside, the dash-top is nice with a sort of skin-like fabric feel to it. The steering wheel is just the right size. There are clever cup holders and storage areas all over the place. Up-spec models have retro ivory-look switches, like the Nissan Figaro of ten years ago. A sliding rear seat, to give more legroom or luggage room at the expense of each other, like the Renault Twingo, Citroen ZX and Toyota Yaris. A huge hidden removable bin under the passenger seat, like the Suzuki Wagon R. And a massive compartmentalised glove locker with a drawer, somewhere for bottles, somewhere for all the nick-knacks you carry in a car. Even the door pockets are thought out, so that if you use them to store maps, the handle stops the map flopping over. The Intelligent Key system is just like that of a Mercedes Benz S Class. Merely approaching the car with it in your pocket unlocks it, which is very handy if your hands are full. To start up, you just put a foot on the brake (for safety) and turn a switch. There's also an automatic from launch: not a CVT like the old Micra, but a conventional Jatco 4-speed torque converter electronic auto, because it's is lighter and cheaper than a CVT.

That's already a long list and I've far from covered everything. But it would all be irrelevant of the car was a dog to drive. It isn't, of course. It has class-leading ride quality, so good you're unaware of poor road surfaces that would feed straight through to your backside in a first generation Jazz. It steers and handles well rather than brilliantly. The gearchange is good (mainly because it's the same as the old Micra). It's perky enough with the 1.2 or 1.4 litre engines (not much to choose between them: the 1.2 is sweeter, but the 1.4 has slightly more grunt). It 'aims' well, through gaps between approaching traffic and your side of the road. The bobbles on top of the headlights help to direct it accurately when parking, and it has a very tight turning circle.

It is revving quite hard at speed, as both the 1.2 and 1.4 are geared to do around 18mph per 1,000 rpm in 5th. The benefit of this is that's its quite lively in 5th, but engine noise, especially in the 1.4, could become a bit wearing. Nevertheless, it's still reasonably economical. And if super-economy is your thing, from April you'll also be able to order the Micra with the 65bhp 1.5 litre direct injected Renault diesel engine from the Clio (an 82bhp version is due in September).

I'd also better make you aware that though the back seat slides forwards to provide more luggage space and the seatbacks fold, the seat cushions don't. So as is the case with the new Mazda 2, you can't achieve a perfectly flat floor.

But now back to that ABS with EBD and Brake Assist. There we were on the Via Sophia heading out of Rome behind an old Jag with a smashed-in back-end and, of course, no brake lights, when it suddenly stopped. My driver was right on it, reacted quickly and Brake Assist did the rest, bringing us to a safe stop about a metre behind the Jag. Not so the FIAT Stilo behind us, which rammed our poor Micra into pre-smashed Jag. Thankfully no one was hurt (our Micra effectively became the Stilo's crumple zone and crumpled both ends). But perhaps a rear window sign like the old 'CAUTION: AIR BRAKES' is in order. Something along the lines of 'STAY BACK: STOPS QUICKLY' to keep errant FIATs out of Micra luggage compartment. Especially those with 'L' plates practising emergency stops.

As you can see from the list, new Micra prices start at a very sensible £7,495, and insurance groups are low, so we could see more than a few 'new' drivers in them. I've already recommended one to a lady wanting a car for her 17 year old daughter. Blokes might hesitate a bit, because it's not a blokey car. On the other hand they might want to put over their caring sensitive, unaggressive nature, so it could be a bird puller too. Especially of girls who believe that inside every frog there's a handsome prince.