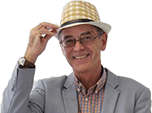 Nissan Micra C+C 2006 Road Test
Sun, 04 Jun 2006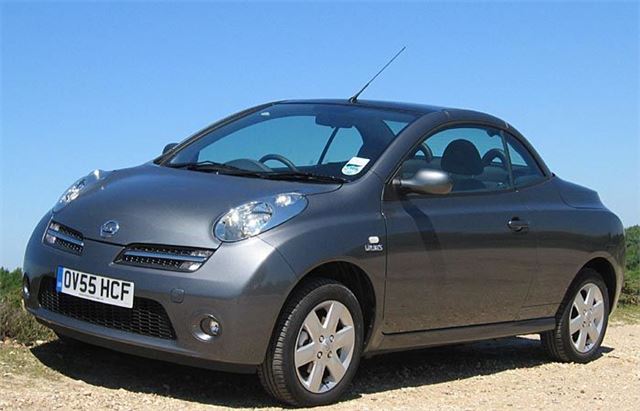 This job is full of surprises. At the same time on the same morning as one chap handed me the keys to a wow-factor, fully loaded forty grand Mercedes 280SLK, another pair of drivers rather sheepishly delivered a plain metallic grey Nissan Micra C+C 1.4 Urbis.
Sheepishly because the other car they had to deliver to someone else was a shocking pink Micra C+C, which had been causing them some embarrassment on the M25.

I did what anyone else would have done. I completely ignored the Micra and drove the SLK. However you have to do what you have to do and the next day, in blazing sunshine, I took the Micra to my usual place to snap it.

First surprise was the way it rode the metre-square speed cushions. Whereas the SLK had shuddered and creaked, the little Micra took them better than any other small car I can remember. Absorbed them completely. Even one wheel over the centre, one on the flat, fingers in the door-shut, it didn't seem to twist at all. Its sensible 175/60 R15 tyres had something to do with this. But the fact it didn't shake like a wet dog is great credit to the people who designed and built it.

That's good, then.

With only 88bhp feeding through the front wheels, the steering and handling felt perfectly adequate, too. You get a little bit of buffeting at 70mph with all the windows down and no hairnet thingy raised behind you. You can't sit anyone but a pair of dwarfs or small children behind you, though maybe one adult sideways. (Why didn't they fit a single sideways rear seat like the original Datsun Fairlady roadster?)

The two-piece glass roof goes up and down quickly enough in a reasonably fuss-free manor. You don't have to manually unclip it as you do in the Colt CZC. And with the roof up, like the Colt CZC, the boot is enormous. Actually 457 litres, which is bigger than the Alfa 159 Sportback's.

And it looked good in the photos. Not out of proportion at all. Just a quirky yet actually quite sensible little car. And at a price less than a third of the flash Mercedes.

Not my kind of car, but I surprised myself and liked it.