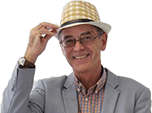 MINI Cooper S Convertible R52 2005 Road Test
Mon, 19 Sep 2005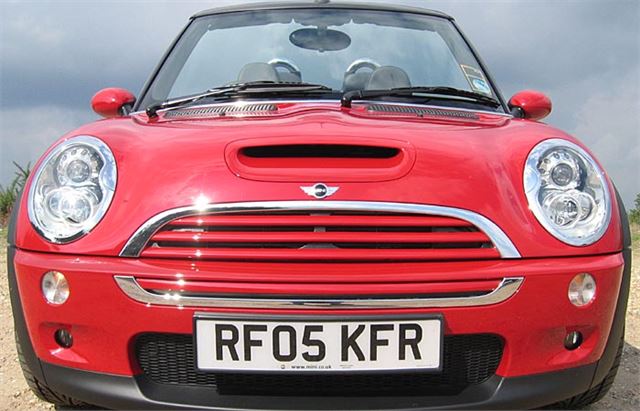 When I tested an R50 MINI Cooper back in 2002 I reckoned it was the most fun car there was. Not the fastest by a long way. It didn't need to be. The combination of size, grip and handling simply made it hugely enjoyable to drive at any speed it was capable of, even fairly slowly. The R52 MINI Cooper S convertible is not the same thing at all.
It's a lot faster. It's a lot stiffer. And, with the top down, it's more like driving a very powerful go-kart.

Some aspects are quite nostalgic. The supercharger whines at about the same pitch as the gearbox did on an original Mini. It's very cute to look at. You sit close to the ground. And on 17" wheels it bangs and crashes almost as badly as my old Mini van with full race suspension and 10" wheels.

Of course, with 163bhp through a 6-speed box it gets to 100 faster than my old Mini gasped to 50. The engine has a lovely 'linear' power delivery. No 'all or nothing' like some turbocharged engines. The torque is there for you from very low revs in all gears, making the car easy and pleasant to drive in all conditions, including traffic.

And you can whack it round corners at the same astonishing speeds you used to be able to do in a Mini Cooper 1,293 S. Except, whereas in the old 'S' you'd be drifting slightly sideways, the new 'S' will grip a lot longer and assuming you don't go completely bonkers there's never any fear of understeering straight on into a ditch, a tree or, worse still, an oncoming car.

It's quite hard work, though. The steering is very high geared and heavy, so you only have to twitch the small, thick-rimmed wheel to make a turn. And it takes a while to get comfortable with the relationship between the controls. Even though the short gearlever changes neatly and precisely, the car would be much better with a DSG transmission and steering wheel button shifters.

I'm not sure what mpg I got, but after a partial re-fill I reckon well over 30mpg, maybe 35mpg partly due to the reasonably long gearing of 24mph/1,000rpm in 6th.

Instead of just a tiny bonnet, the whole front lifts up like those fibreglass conversions you used to be able to get for original Minis. Everything underneath is easily accessible without scraping your knuckles. But they have gone and modernised the original retro dash, so the speedo and rev counter are now on a binnacle half hidden by the steering wheel and the circle in the centre contains the fuel gauge, boost gauge and oil and water temperature gauges. At night, though, the instruments have nice, warm orange glow.

The convertible top works brilliantly, in two stages, and all you have to do is press a button, twice. Up, it's very solid indeed with what looks like a roll bar over your head and a solid piece behind the screen, I guess to protect against anything penetrating the canvas. Top lowered, I just caught the last of the summer sunshine. It feels and looks nicest with all the windows down, but on a return trip from the coast my hands went blue, so I don't recommend long-distance topless winter drives.

Don't be deceived by those neat looking rear passenger roll hoops. Up close, they're cheap and nasty chromed plastic. (Why did they do that?) But you can get a couple of people in the back, which you can't with an MX5.

And that's the MINI convertible's only real rival. The Beetle convertible looks good too, but it's an altogether softer, far less sporty conveyance. I guess in some people's eyes the new Micra CC has enough cuteness to compete against MINI One and plain Cooper convertibles. The 206CC is there too, but again nothing like as sporty and just doesn't have the MINI's cuteness.

But beware rich dads buying these cars for their daughters. Though you get away with Group 6 insurance for the MINI One convertible and Group 9 for the Cooper, the more aggressive Cooper S is an expensive Group 16.