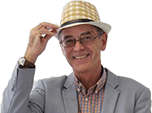 MINI Clubman R55 2007 Road Test
Fri, 21 Sep 2007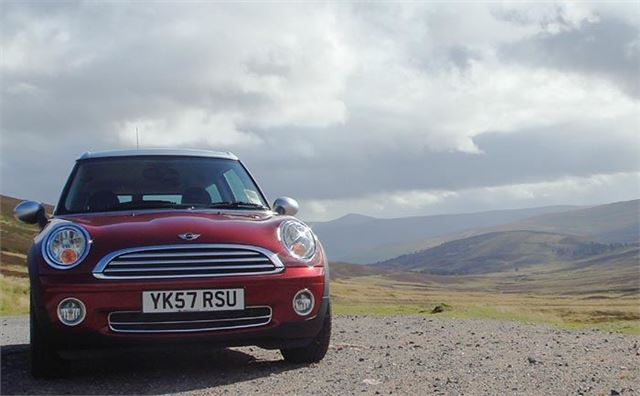 The R55 MINI Clubman is BMW's response to requests from MINI fans for MINI vans, with a bit more room in the back for carrying sports equipment, several people's luggage or more than a lampshade back from IKEA.
No doubt about it the MINI is the biggest motoring marketing success Britain has ever seen. 
The Oxford factory will turn out 240,000 next year and we still can't get enough of them.

But there was a limit to how many buyers there could be for a car that, however much fun it was to drive, could only take four at a pinch. Even totally besotted MINI lovers were having to look for something else once the Clear-Blue strip gave them the good news.

What they really wanted was a stretched MINI, with a bit more room in the back seat, and a bit better access to it.

And that's exactly what BMW now gives them in a charmingly retro recreation of the original Mini Traveller. Except it can't be called a 'Traveller', for copyright reasons. So it's actually named from another Mini ancestor, the 'Clubman'.

It's 240 mm longer than a MINI, with more legroom, more luggage space and a slightly longer wheelbase that alters the handling in the same way as the original Minivan and Mini Traveller did from the original Mini. And in the back you can choose at no extra cost between a three-seater bench (with three three-point belts) or two individually sculpted seats.

It has an extra rear-hinged rear side door, like a Mazda RX-8, but on the right hand side of the car only. Some Brits may feel short changed by this because it isn't kerbside as it is on Clubmans sold in mainland Europe. But, in compensation, they gain the advantage of being able to chuck a briefcase or wet umbrella into the back from the driver's side. And, of course, in a carpark it doesn't really matter which side the kids get out. The back is really retro, with two separate side hinged doors giving access to the load area, but integrated into a really terrific example of rear end styling. It almost looks like a face on the back of the car as well as on the front.

You are offered a choice of three engines: 120hp 1.6 petrol, 110hp 1.6 turbo diesel, or 175hp turbo petrol, so all Clubmans so far are Coopers. You can have a 6-speed manual or basically the same Aisin Warner 6-speed automatic as offered by Peugeot, Citroen and Ford. A well as that BMW has applied its 'Efficient Dynamics' tweaks to the engines, adding Auto Start-Stop, clutched alternator that only regenerates on overrun or when braking and a Gearshift point indicator. These have the combined effect of pulling CO2 back to 132, 109 and 150g/km respectively, making sure the diesel remains in the £35pa Band B VED bracket and the other two in Band C. They also improve economy and we saw an excellent 43.4mpg from the diesel even after giving it a damn good thrashing.

The Cooper D could well turn out to be the best seller. As is the case with the MINI II hatchback, 16" wheels with 195/55 R16V Runflat tyres are the best all-round choice. The car is sweet to drive with just the right amount of road feel and the longer wheelbase helps it handle a tad more tidily than the hatch. It's very free-revving for a diesel, going to 5,000rpm no trouble and with no nasty hole at the bottom of the rev range. While six quite long gears help you keep it on the boil, ideally between 2,000 and 3,500rpm. Long gearing of 35mph per 1,000rpm make it both restful and economical on the motorway too.

But the petrol engined 120hp Cooper is more fun. Again it's very high geared and after being used to the diesel's slug of torque between 2,000 and 3,000rpm you miss that on the 1.6 petrol. But it revs more sweetly and the engine is lighter so the feel of the car is sweeter. And fuel economy isn't too bad. Driving it quite a bit harder than the diesel it still returned 34mpg, so in normal use should be good for around 40 against the diesel's 50 or so. Chain-cam rather than belt cam too.

After the Coopers, at first I thought the Cooper S was a disappointment. It's much faster, of course. But, the test cars came on 17" Chili Pack wheels with 205/45 tyres that remove some of the sensitivity of the steering. The 'Power' button exaggerates this by both speeding up by weighting up the steering and robbing it of more genuine 'feel'. While the noise from the tyres on a poor road surface was truly atrocious. As well as that, this car was fitted with the optional satnav, the screen of which replaces the huge central speedo, and while this is very practical it robs the car of some of its retro chic.

Fortunately I had another chance to drive the same car the next morning on more interesting country roads, got used to the system and found it redeemed itself. Actually, with 54 more horsepower as well as the same strong torque of the diesel right though its rev range, the Cooper S needs those 205/45 tyres to get its power down. It's huge fun. You can be leery with it, generating masses of torque steer as the car tries to compensate for your clumsiness. Or you can be smooth and extremely fast. And for your total outlay of £19,345 (with the Chili pack), you'll have a hot little sportscar, as quick as an MX5 2.0i Sport, but capable of carrying 5 people, or skis, or scuba gear, or a mountain bike inside.

Or, of course, a baby.