MG6 Magnette 1.9DTI TSE 2013 Road Test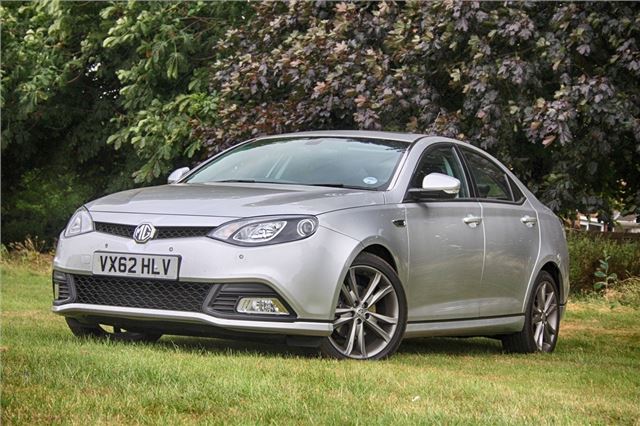 We've already briefly tested the MG6 diesel in fastback GT form, and were impressed with what is, in effect, a first effort from a new start-up company, albeit using one of the industry's best known nameplates. That was a pre-production prototype, with one or two rough edges, so it's time to revisit the MG6 diesel in production trim.
The model tested is the four-door Magnette saloon, which only comes in TSE trim and has a recommended retail price of £21,195. That's quite a lot of car for the money, but until the end of August, you can pick one up for £16,981 as part of MG's 'no VAT' deal. At that price, the fully-loaded four-door saloon starts to look much more tempting.
The MG6 has been been on sale in China since 2010, and in the UK the following year, but it's a well-known fact among many that this car has proven a particularly slow seller, with monthly sales rarely exceeding 30. A limited range, small dealer network (around 30 nationally) and an almost complete absence of marketing are the principal reason for this, but in a market where non-premium family cars are declining, it's a case of the wrong product at the wrong time.
However the arrival of the 1.9-litre all-aluminium diesel should help MG capture more sales. Production of the engine is a joint venture between Kunming-Yunnei and SAIC Motor. But the 1849cc engine has been thoroughly developed and calibrated by the Longbridge engineering team.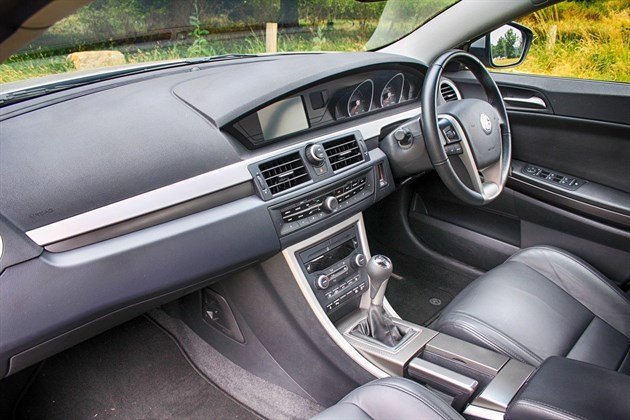 The styling of the saloon and fastback MG6 was penned by the UK design team and still looks neat and handsome three years on from the original launch. In saloon form, it's balanced and understated, if slightly anonymous.
The interior is also modern-looking, and shows signs of continued improvements in quality, since it was quietly launched back in 2010. It's a slightly sombre place, thanks to unimaginitive trim and colour choices, but the driving position is excellent, plus there's plenty of room both front and rear. The boot is also large and well-shaped. Taller drivers will bemoan the dashboard-mounted 'key' positioning, which will foul their left knee, though. Visibility could be better, as side-windows are shallow, and windscreen pillars are bulky enough to really hinder your view when approaching junctions and roundabouts.
Equipment levels are generous, though - with the TSE model tested including integrated sat-nav and multi-media in-car entertainment, a reversing camera, rain sensing wipers, speed limit warning system, cruise control and parking radar. We should note that there's also a USB input for the in-car entertainment system, but we couldn't get it to work with an iPod. Other minor irritations include the lightweight key, nasty handbrake, scattered infotainment system controls and climate control display that's unreadable in bright sunlight.
But on the road, the MG6 acquits itself very well indeed, and has been set-up for a sporting feel. First thing we should say is that the quick-to-warm-up diesel engine is punchy and has a nice linear power delivery, with well matched gear ratios. It's easy to stall for newbies, and annoyingly, to restart it, you need to select neutral, rather than simply dip the clutch.
The steering is light and slightly lifeless, but it's sharp and well geared, so once on the move, you'll be impressed by how light it feels on its toes. Outright performance is strong (0-60mph takes 8.9 seconds), with ample torque between 1500 and 4000rpm. On the motorway, 70mph cruising is effortless, with instant punch available when needed. The pay-off is middling fuel consumption. In day-to-day driving, we averaged 41mpg, possibly on account of a week's spirited driving. Stop/start and regenerative braking are both fitted to the MG6.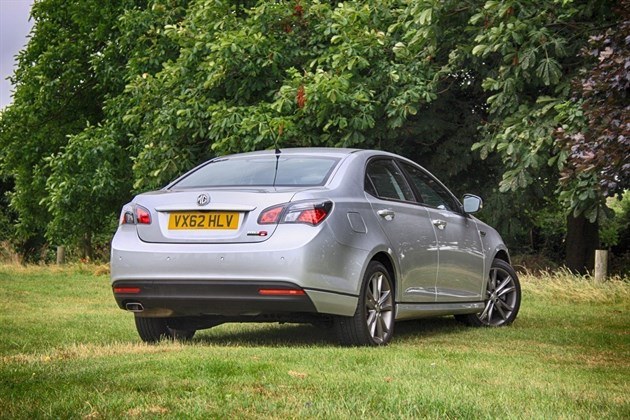 Away from the motorway, the MG6 is genuinely capable. It handles well, with little in the way of body roll, and a firm and well controlled ride, keeping the worst of Britain's B-roads in check. We'll still temper that with some criticism of the brakes, which lack bite and don't feel as strong on the pedal as rivals.
But overall, it's a good effort from MG, which is most impressive in its dynamic - not static - qualities. Quality fetishists will rightly point out that its interior lags behind the front-running family hatchbacks, with some rough edges, and disappointingly unsatisfying controls, such as the handbrake and steering wheel-mounted menu scroller. But these are small irritations in the context of its current discounted price.
Plump for a more sparsely-equipped S in fastback trim, and you're looking at a full-sized fast and fun to drive diesel hatchback for less than £14,000. We're hoping that MG retains these prices - especially considering the unimpressive residual values.
Recent stinging criticism elsewhere in the media has been unjustified - it's an Anglo-Chinese car that is almost hampered by the MG badge on its snout. Why? Because it's raised false expectations. Clearly, this is MG Motor UK's first attempt at selling a car in Britain, and it appears to have underestimated what's needed to establish itself in one of the toughest markets. The MG6 diesel is an honest car that's good to drive, fairly rapid, and at current prices, a bit of a bargain.
There are still one or two questions over the 6's viability in the UK, not least the lack of dealers and poor residual values. But its maker is about to begin ramping up its profile with the MG3 supermini, and that may well mean some additional exposure for the MG6. It deserves to sell more than the pitiful amounts it does at the moment.