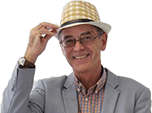 Mazda 6 2010 Facelift Road Test
Thu, 06 May 2010

Two and a half years might seem a little soon for a mid life crisis. But that's how long the current shape Mazda 6 has been gracing our roads and Mazda nevertheless thought it time to refresh its Mondeo competitor. 
It's not a huge facelift. A bit of Botox and cosmetic surgeon's scalpel at the front. Some new colours such as the vibrant (and very striking) copper red of our test car.  Additional kit. Suspension improvements. And lower emission all-chain-cam engines to take back some of April's rise in BIK taxes.
The 2.0 litre petrol engine now pumps out an extra six PS and delivers it more flexibly while at the same time emitting just 159g/km CO2, which puts it in the 20% BIK bracket and essentially keeps it under the 160g/km limit for company tax. Though unfortunately the station wagon is 1g/km over that limit and the new 5-speed automatic version lets loose 178g/km.
Diesels too are all lower emission. The 129PS is 138g/km while the 163PS and 180PS are 142g/km. Station wagons are all 143g/km. The 180 is actually down 5PS but uses a smaller turbo that gives more torque at lower rpm and can now trickle down to 1,400rpm quite comfortably.
Among the total of 400 modifications across the range are better steering feedback, improved aerodynamics, greater ride comfort accomplished by a remapped EPS ECU and revised bushes, mounting points and damper rates.
The 17" and 18" alloy wheels are now 8% - 10% lighter saving a total of four kilograms from the unsprung weight and further improving steering feedback, ride and stability. 
A tyre pressure monitoring system allows the optional fitting of runflat tyres. There's a hill start assist that holds the car on an incline without the driver having to co-ordinate parking brake, accelerator and clutch. Adaptive (swivelling) headlights are optional. And if you brake hard the hazards flash to warn drivers behind you.
We drove both the 155PS petrol model and the 180PS 2.2 diesel, the latter in excellent station wagon configuration that is actually slightly more commodious than a Mondeo estate.
The 'Karakuri' features of flip catches to drop the rear seats are carried over, together with a luggage cover that rises with the hatchback. But if you want to load the back to the ceiling the luggage cover and bar containing the dog guard are fairly fiddly to remove and not a job for ladies with nails.
Handling as, as Mazda suggests, excellent. Top of the class. Better even than a Mondeo. The Mazda 6 station wagon is a 'sport tourer' with some meaning the words.
Prices of the new range start at £16,990, rising to £23,345.
1.8i 5-speed manual hatchback: 0-60 11.3 seconds; top speed 121 mph; combined economy 43.5mpg; CO2 emissions 155g/km
2.0i 6-speed manual hatchback: 0-60 10.0 seconds; top speed 134 mph; combined economy 40.9mpg; CO2 emissions 159g/km
2.0i 5-speed automatic hatchback: 0-60 10.9 seconds; top speed 128 mph; combined economy 37.2mpg; CO2 emissions 176g/km
2.5i 6-speed manual hatchback: 0-60 8.1 seconds; top speed 137mph; combined economy 34.9mpg; CO2 emissions 192g/km
2.2 129PS diesel 6-speed manual hatchback: 0-60 10.6 seconds; top speed 121 mph; combined economy 54.3mpg; CO2 emissions 138g/km
2.2 163PS diesel 6-speed manual hatchback: 0-60 8.9 seconds; top speed 132 mph; combined economy 52.3mpg; CO2 emissions 142g/km
2.2 180PS diesel 6-speed manual hatchback: 0-60 8.4 seconds; top speed 135 mph; combined economy 52.3mpg; CO2 emissions 142g/km
2.2 180PS diesel 6-speed manual estate: 0-60 8.9 seconds; top speed 131 mph; combined economy 52.3mpg; CO2 emissions 143g/km