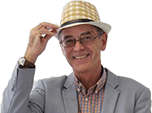 Mazda 2 2003 Road Test
Thu, 03 Jul 2003

Is it a Fiesta? Is it a Fusion? Confusion, it's a Mazda 2. Instead of offering two variations of the new Valencia Ford Fiesta, Ford offers three and calls one of them a Mazda.
But unlike the old Mazda 121, which was no more than a badge-engineered Dagenham Fiesta, the Mazda 2 has been completely re-engineereed.

And that's the point of it. At the back you get the lowest loading sill in the new Fiesta range. (Nearly as low as a Yaris Verso.) You get a fairly flat floor when you fold the seats, because Mazda sorted out the seat squab mechanism. You get a brighter, funkier interior. And you get a shopping car that's a lot more fun to drive than any Fiesta or Fusion.

You also gain an element of exclusivity because Mazda doesn't expect to sell many, concentrating its efforts instead on bigger, more profitable machines like the forthcoming Mazda 3 and the excellent Mazda 6.

The steering wheel goes up and down, but not in and out. The seat squab rocks, but doesn't go up and down either. So it can take a bit of fiddling to find a seating position that doesn't give you a dead lower leg on the M25.

But the car goes well. At least, the 1.6 does. It's reasonably economical (I got 39mpg). It handles nicely, though you are aware of crosswinds. About town, turn-in is very sharp and grippy. And ride quality over the pot holes is excellent.

The engine range is all Ford/PSA, so you get Ford's Dura-something 1.25, 1.4 and 1.6 petrol 16 valvers that used to be called Zetec S. Or you can have the PSA 8 valve 1.4 common rail diesel. An alternative to the standard 5-speed box called the Auto Shift Manual is available from September 2003.

The dashboard is nicely laid out, with big round knobs on the integrated radio/CD player. There are plenty of places to stow things, big and small. There are a pair of cupholders right in front of the gearlever, so you can choose fifth then a can of coke. There are some bright trim colours inside the Sport version even though the upholstery is very obviously man-made (nylon knickers could cause a bit of a shock). It's a happy, sensible yet fun little car.

I rate it at about third in the class, jogging for position against the Polo, but behind the class-leading Honda Jazz and running-up Toyota Yaris. However, it does have some advantages over the Yaris. The Mazda 2 boot is bigger even with the Yaris rear seat slid forward. The loading sill is lower, so it's ideal for people with small dogs and anything which needs to be wheeled into the car. And it's arguably more fun to drive.

So, depending on exactly what you are looking for in a shopping car, it could be on your shopping list.