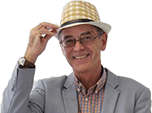 Lexus IS 200 Sport 2004 Road Test
Wed, 02 Jun 2004

I remember the launch of the Lexus IS200 at the 1998 Motor Show. There was a lot to feast your eyes on because the same show also saw UK launches of the Jaguar S Type, the Rover 75 and the E46 BMW 3-Series.
The Rover 75 and the Jaguar S Type seemed satisfyingly retro (the Rover more so than the Jag) and, while the E46 3-Series was a pre-Bangled evolution of the E36, the one car that stood out as clean, fresh and new was the exquisite IS200.

There is absolutely nothing wrong with it from any angle. And, thankfully, after this year's enhancements, there is still nothing to offend the purist. The Audi A4 B6 and the new Volvo S40 get very close. But neither quite match the neatness of the IS200.

The interior is a pleasant place to be, too. The chronograph instruments are nicer to look at than they are to read in a hurry. (If you want an ideal instrument display, buy a Prius II). The chrome gearknob operates the short-throw six-speed gearbox like a classic rifle bolt. And instead of a range of four and six cylinder engines, you get just one: a smooth 155PS two-litre twin belt-cam six. True, you can now also choose a 215PS three-litre IS300, and you can have either engine in the aesthetically challenged Sportcross body. But the essence of the IS200 saloon remains as the original 1998 Motor Show cars. And used values reflect how right that always was.

You also get a lot of kit, and now more in the 'enhanced specification' from April 2004. Even the base model at a far from unreasonable £18,850 comes with a 6-cylinder engine, 6-speed manual gearbox, 6-disk in-dash CD multiplayer + cassette RDS radio with 6 speakers, climate control, electric windows, electric folding mirrors and a lot more. Some 2.0 litre rep's cars list at more money for much the same goody level. Move up to the SE and you get a lot more, including sports suspension, leather upholstery and new 11 spoke 17" alloy wheels. Automatics come with cruise control. But more important than any of that is the sheer quality of the car. Fit and finish is excellent. Paint perfect. Plastic fantastic. And that as well as the looks is probably why IS200s hold their money so well. You'll be really pushed to find even a high mileage 5 year old SE at auction for less than £8,000. As far as I can see they hang on to their money even better than a BMW 3-Series.

The driving doesn't disappoint either. It isn't overgeared, so 6th corresponds to about 22 mph per 1,000rpm and makes the most of the power and torque. No complaints about the radio signal, which held Magic further up the M40 than any other car I've taken there. Handling and roadholding is fine, well controlled, traditional, rear drive with no dodgy quirks and traction control you can switch off if you really want to. The steering is a bit lighter than a 3-Series, but far from over-light and still gives decent 'feel'. Seats are excellent with a full range of adjustment. Even the back is a nice place to be, though centre rear is strictly for children. The only downside is fuel consumption of around 30mpg.

Finally, the JD Power survey results. No car has ever done as well as consistently as the Lexus IS200. It carries the status of a 3-Series and a C-Class. But it has proven to be more satisfying to its owners than either.