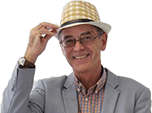 KIA Cee'd SW 2007 Road Test
Sat, 13 Oct 2007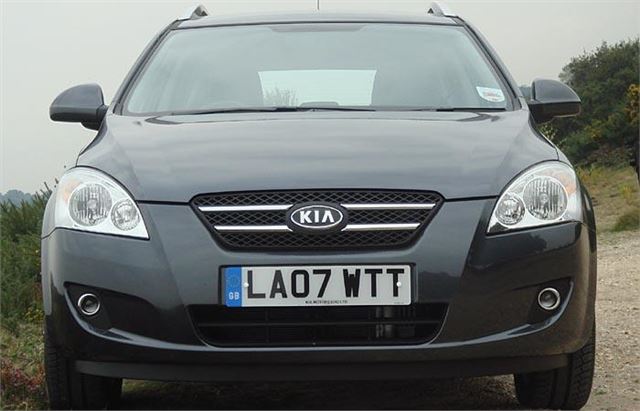 The 2008 KIA Cee'd and Hyundai i30 have been getting rave reviews from a press that usually shuns South Korean cars. Recently, Andrew Frankel writing for 'Autocar' pitched an i30 against a Focus, a Golf and a Peugeot 308, and the i30 won.

Different story over at Haymarket's 'What Car?'. That gives the Cee'd four stars and the i30 only three, though the compilers might spot this apparent anomaly and correct it.

Like the Focus, Mazda 3 and Volvo S40 (or the A3, Golf, Leon and Octavia), the Cee'd and i30 are, of course, sisters under the skin. Almost identical twins, in fact, sharing not only floorpans but also their entire engine ranges. The companies themselves rate the Cee'd as slightly more sporty and the i30 as slightly more refined. Mazda 3 v/s Focus, perhaps. Or maybe Leon v/s Octavia.

Unlike the i30, the Cee'd for European consumption is built in Zilina in SlovaKIA. The i30 will be built in the neighbouring Czech Republic in a year or so, but is currently assembled in South Korea.

Since I'd tested the i30 hatchback range it made best sense to check out the new Cee'd SW in this test.

It's a decent sized, practical station wagon, estate car, shooting brake or whatever you want to call this type of car. The back seats split-fold 60/40 creating a long (1,670mm) load bed, 1,035mm wide at its narrowest and a useful 1,395mm at its widest, ideal for golf bags.

Instead of making it like a van KIA has taken the Peugeot 407 approach and styled the rear end with an upswept 'C' pillar and 'D' pillar hidden by the lights. It looks good and works well, with the hatch back opening well into the roofline allowing it to be opened in multi story carparks where there can sometimes be restricted room.

The driving seat is a bit flat and low at the front with no tilt arrangement, and though the steering wheel adjusts for height and reach it won't go as far back as I'd like. You also have to compromise between comfort and obscuring the instruments. One early criticism of the back-lighting for them being too bright has been addressed, however. Now it doesn't come on unless you switch the lights on and can be dimmed to obscurity.

The leather steering wheel on my car was a bit slippery and lacked those comfort bumps at ten-to-two that many European cars now have. But the dash itself is very pleasing. There are plenty of cubbies to store things. And, of course, the Cee'd and i30's hat trick of USB port, AUX input and MP3 capability as well as 12v power output sockets in the console and in the boot.

The smooth, quiet, German designed chain-cam 115PS diesel engine is as perky as ever with peak torque from 1,900 – 2,750rpm, but plenty from low revs too. No complaints there at all. And though the 1.4 and 1.6 chain cam petrol engines are even smoother, the diesel is the best choice for an SW that may sometimes be called on to haul heavy loads.

The electric power steering is light, Corolla-like rather than Focus-like, and has a slight over-centre feel to it accentuated by the hard and slippery leather steering wheel. But the car handles neatly and tidily with no irritations, the five forward gear ratios are right and top gear gives a sensible 30mph per 1,000rpm, which means you can leave it in top a lot more than higher geared boxes.

The LS has cruise control that works from steering wheel buttons pretty much like any other cruise control and locks the car on to a steady 70 that can easily be overridden then just as easily settles back.

The ride's a bit firm, but the right kind of firm as it absorbs speed cushions very well. The Michelin Energy 205/55 R16 tyres are quiet at speed.

The passenger airbag is switchable. An unsurprising omission is the lack of bump strips along the side. But just look at the rest of the spec. There's no skimping at all. The LS diesel even comes with standard half leather seats.

On 10th October it was announced that the Cee'd had made the short list for the European car of the Year 2008 Award. Not bad for the first South Korean car actually built in Europe.

The clincher is the combination of warranty and list price.
All Cee'ds come with a 7 year 100,000 mile bumper to bumper warranty. Four years longer than European rivals.
And the fully equipped, top spec, car I was driving lists at just £14,995. A similarly equipped Focus would be £5,000 more.

To make the cars even more irresistible, the Cee'd SW is now on sale at KIA dealers, at a special launch deal of diesels at the same price as petrol engines. That makes the 90PS Cee'd 1.6CRDI GS SW just £12,995 instead of £13,745, and the 115PS Ceed 1.6CRDI LS just £13,995 instead of £14,995. As part of the launch offer the LS also comes with free rear parking sensors.

If I was MD of a company buying its own business fleet I'd use the Cee'd SW LS diesel as the benchmark against any other deal on any other medium estate car that could be done, including residuals, servicing and warranty.

And as a private man I'd really need to value intangibles such as steering 'feel' and ultimate 'handling' to pick a Focus, Astra, Golf or Octavia estate over the Cee'd.