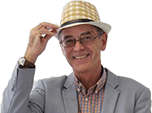 KIA cee'd 2012 Road Test

There is no doubt that the new KIA cee'd for 2012 is a good-looking car. The styling simply works in the manner that an Audi A3 or a Vauxhall Astra are pleasing to the eye, yet clearly have a family resemblance to other cars from the same stable.
Look at the trademark 'bow tie' grille, the swept back headlights and coupe-like rake to the rear and it clearly bears a family resemblance to the KIA Picanto, KIA Rio, KIA Sportage and KIA Optima.
It's not a forced look and it doesn't make the cars impractical. 380 litres of boot space in the new cee'd is, for example, much more than the 277 litres in the current Focus. True, KIAs aren't brilliant to reverse park in the rain, but you can't have everything. (And you do get a reversing camera in top versions with built-in satnav.)
All this is helping KIA to move upmarket. It doesn't pretend to be another Audi. But it does now clearly rival the likes of Volkswagen not just in the look of its cars but in the perceived quality of them.
There's nothing cheap and nasty (or smelling slightly fishy) in the interior. It's all top quality, with decent materials and no shortcuts. Tip the rear seat squabs, for example, and the cushions are fully encased underneath, unlike in some VAG products. You don't get a velour-lined glovebox (as in a Golf) but the steering wheel is a masterpiece of leather and logical buttons, all perfectly sited and intuitive in their operation.
Take, for example, the one with a steering wheel emblem on it. On '2' grade spec upwards that gives you a choice of three levels of power assistance: Comfort, Normal and Sport.
'Comfort' was actually uncomfortably light but obviously helpful to anyone with arthritis or RSI injuries. 'Sport' made the steering much heavier, but devoid of feel, so best used by drivers in need of muscle building exercises. 'Normal' was just fine giving decent balance between 'feel' and weight and was the setting I used.
Cee'ds come on fully independent, multi-link rear suspension, like a Focus, a Mazda 3 or a Golf. So ride and handling should be good, and, in fact, is, just as long as you select 'Normal' for the steering. We had significant rainfall to contend with during our two-day test, yet never any dodgy moments. Any criticism you may have read of the car probably came from someone driving it on 45 section tyres and 'Sport' steering. On 205/55 R16s, and even on much harder riding 225/45 R17s it was fine set to 'Normal'.
We drove a 1.6CRDI '2' spec, a 1.6GDI '4 tech' spec DCT, and a 1.6GDI '2' spec 6-speed manual.
Gearing was about 27.5mph per 1,000rpm in the GDIs and about 37.5mph per 1,000 rpm in the diesel. So long gone is the low gearing in top of the original cee'd 1.4 and 1.6 petrol.
By the instruments, the diesel manual averaged 60mph and 60mpg, while the GDI manual averaged 60mph and 42mpg. The GDI was nicer to drive because its gearing felt more natural than the very long gearing of the diesel. But you can't argue with 60mpg.
Couple that to the fact that the cee'd 1.6CRDI in '1' or '2' spec (with 15" or 16" wheels) is under 101g/km CO2, so free of annual taxes and there's a very strong argument for this car.
Add KIA's 7-year warranty and the fact that all the engines are chain cam (with no recorded problems so far) and you are looking at a very serious medium or long-term proposition here.
A good-looking, economical car with long warranty, the prospect of decent longevity and now, at last, a touch of class.
Footnote from Honest John 25-5-2012
Any criticism of the steering, ride and handling of the 2012 cee'd or i30 are dispelled by driving one on 15" wheels with standard Hankook Kinergy Eco 195/65 tyres and setting the steering to 'Normal'. In that form it's as near perfect as a family hatchback can get. Absolutely viceless with high levels of grip and plenty of warning where that grip starts to end. Easily as good as a Focus, better than a Golf.
More at KIA