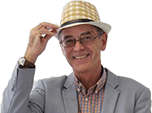 Jeep Commander 2006 Road Test
Sat, 13 May 2006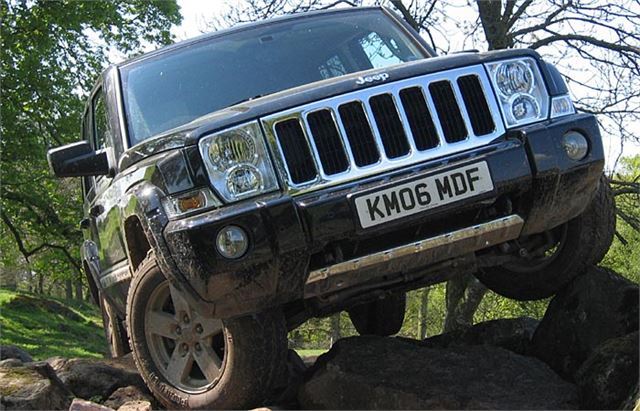 The Jeep Commander camer as a big surprise. I'd never been too keen on Jeep Grand Cherokees, finding them sloppy on the road and smaller inside than they appeared to be from the outside. But, to be fair to Jeep, I'd never driven them off road. The last Jeep I did drive off-road was a 1942 Ford I owned many years ago.

The Commander Limited is styled to look a bit retro, along the same square cut lines as a 1990s Cherokee, and embellished by screwed-on wheel arch extenders. Oddly, but attractively, instead of hiding the screws that hold the dashboard in place, there are fake screw heads that look as if they do but don't.

It's also a seven seater in the manner of the Nissan Pathfinder and the latest Hyundai Santa Fe, but it can't take the same seven rugby players as a Land Rover Discovery 3. Legroom at the back of the Limited is limited because, like the Pathfinder, there's no toe room under the centre seats.

That said, the two in the back seats (or the dogs in the back, for that matter) have a separate air-conditioning supply. And the seats fold flat in one simple movement that won't break a lady's nails.

The centre seats double tumble to provide access, which requires a degree of athleticism (or a degree in athletics) and isn't for the elderly.

And that's where the criticisms end.

Despite a solid rear axle (no independent springing like the Disco 3, new Santa Fe or Pathfinder), it not only rides well on normal roads, it handles well too. The rack and pinion steering is pleasantly precise, grip is good and the car can be hustled along quite quickly.

It's aided and abetted in this by Mercedes excellent 215bhp 3.0 V6 common rail diesel engine, and by a five-speed autobox with Mercedes style manual override. It's even reasonably quiet at speed, cruising at 80 no bother at all. And the multi-screwhead dashboard is blessed with no less than eight separately directional air-con vents.

The seats are good, supportive and electric. All three centre row rear seats fold separately so you can carry six with a nice through look down the centre of the car.

Off-road, instead of LandRover's complicated terrain control dial and hill descent control, there's just one neat little lever that you pull up to engage low range and to disengage traction control. Sensors and diffs then take over. All three are lockable as and when necessary to feed the power to the wheels with the most grip, even if that happens to be only one of them. We drove through gigantic chassis twisting 'axle articulating' holes, down slopes of solid rock, along riverbeds (with the river in full flow) and nothing stopped it. The joy was being able to do all this without having to think which diffs you had to lock or make any judgements at all apart from simply driving the car.

It also has the potential to be an impressive tower. A 2,410kg kerb weight and a maximum braked trailer weight of 3,360kg.

So, would I buy one in preference to a Discovery 3? Yes if I didn't need to carry seven full-sized people. Does it beat the Nissan Pathfinder? By a nose, yes. Is it better than the Hyundai Santa Fe? Definitely.

Surprise, surprise, it's the best £30,000 7-seat 4x4 you can buy.