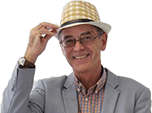 Hyundai i30 2007 Road Test
Wed, 08 Aug 2007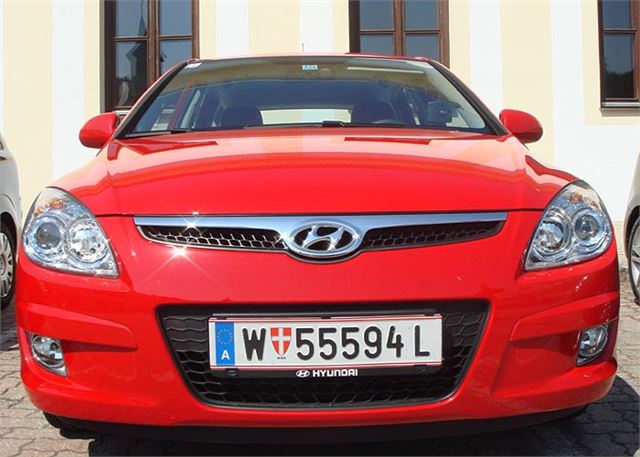 The new Hyundai i30 fills a gap. Because every week I get around 20 e-mails asking for Focus sized diesel, torque-converter automatics.  And I had to tell the readers sorry, unless you go to a 1.9 litre engine, there aren't any. 
Which is quite surprising when you consider that the Focus section of the British car market works out at over 500,000 a year.

South Korean carmaker Hyundai didn't have a Focus-sized car. So when it decided to offer one, the company wisely figured it had better fill that particular gap. So, from September, you will be able to buy Hyundai's new i30 model with a 115PS 1.6 diesel engine and a four-speed automatic transmission.

The good news for my e-mailers doesn't stop there. The i30, like the Toyota Auris and its own cousin the KIA Ce'ed, is slightly more upright with higher seats than the class average. So it's easier to get in and out of, which is something bound to appeal to the sort of people who want a 1.6 diesel auto.

Not only that, for the i30 model to get a foothold in this highly competitive section of the market, it had to be a very good car. And it's that too.

It drives as well as an Auris and almost as well as a Focus. It rides as well. It's far better equipped. It's handsome. And it's cheaper.

Hyundai realistically doesn't see the i30 as a competitor to the more expensive Honda Civic, Mazda 3, and VW Golf at the premium end of the Focus sector. Instead it's hoping to pinch sales from the C4, Focus, 307, Megane, Auris and Astra.

Basic 'Comfort' models come complete with air-conditioning, 15" alloy wheels, an RDS radio/CD player with MP3, Windows Media Player and iPod compatibility.
It has twin front, side and curtain airbags, switchable passenger airbag, active headrests, driver seat height and lumbar adjustment, front and rear electric windows, front seatbelt pre-tensioners with load limiters, height and reach adjustable steering wheel, 5 passenger seatbelt warning system, heated electric door mirrors, steering wheel audio controls, external USB, Aux and i-Pod connections, and ESP with integrated traction control.

All for £10,995 in the 1.4 petrol 'Comfort' version, £12,295 in the 1.6 petrol 'Comfort' version, £12,995 in the 1.6 diesel 'Comfort' version, and £13,995 in the 1.6 diesel 'Comfort' automatic.

Next step up is 'Style' trim, that adds 16" alloy wheels, auto light control, cloth and leather seats, leather covered front armrest with storage compartment, leather covered steering wheel, tyre pressure monitoring system, and UV filtering windows. That adds £1,000 to £1,550 to the price, depending on engine.

Finally, you could opt for 'Premium' spec which substitutes 17" alloys for 16" and adds reversing sensors, climate control a/c, electric folding door mirrors, electrochrome rear view mirror, full leather seats, two stage heated front seats, rain sensing wipers with de-icers and rear centre armrest and wiper de-icers. That adds £1,600 to the price of the 'Style'.

We drove a 1.6 'Premium' spec diesel, a 2.0 litre 'Premium' spec petrol and a 1.6 'Style' spec petrol.

The new, German-designed chain-cam 1.6 diesel is pleasant, quite lively and also reasonably relaxed on the motorway, geared to around 30mph per 1,000rpm in 5th. It handles sweetly, with no nasty surprises, and the unusually high seating position is very comfortable. The only downside was the harshness over ridges and potholes generated by the 'Premium' spec 225/45 R17 tyres. It just misses £35 a year annual VED with a CO2 output of £125g/km and a very creditable 60mpg combined.

Next, we tried the 2.0 litre petrol manual, also on 225/45 R17s and the same comment applies. It actually drove very like a 2.0 litre Focus, but, on those 225/45 R17s tramlined badly, especially over the real tramlines in Vienna and gave a completely new meaning to the expression "riding on rails". However, it turns out the 2.0 litre petrol engine won't be coming to the UK anyway, and there is some doubt about the old-tech 2.0 litre diesel.

Finally we took out a 1.6 petrol on 205/55 R16 tyres, and not only was the ride much better, virtually eliminating potholes and ridges, I reckon it handled better too, especially in the greasy wet roads we encountered on the second day of testing. The downside of that is its low 21mph/1,000 gearing that makes it a bit noisy on the motorway. No more than an Auris 1.6, but noisy nonetheless.
For spec I can recommend the 'Style' models on 16" wheels and tyres rather than going up to full bling 'Premium' spec, and I expect the base model 'Comfort' on 185/65 SR 15 tyres will be pretty good too.

And the obvious engine choice is the new 115PS 1.6 diesel.

Unlike the KIA Ce'ed, which is built in Czechoslovakia, the i30 comes from South Korea. So, though there is some component sharing, and by 2009 it will be built in a new factory in the Czech Republic, the actual cars are quite different.

Hyundai's trump card is, of course, its 5 year unlimited mileage manufacturer warranty. No one else (apart from KIA) offers anything like it.

So my readers can now not only have the diesel automatic they want, with upright seating and easy ingress and egress, they get a fundamentally fine, well equipped car that's good to drive, rides well, is economical and comes with a 5 year warranty.

Beat that, Citroen, FIAT, Ford, Peugeot, SEAT, Skoda Renault, Toyota and Vauxhall.

RHD 1.4i petrol

3 weeks prior to the UK launch I had the chance to drive a RHD 1.6 CRDI, and a 1.4i petrol version.

The diesel drove and handled identically to the LHD version tested in Austria. However, in typical UK conditions, it was notably refined. Apart from its power delivery you could not tell it was a diesel from either the driver or the passenger seat. Almost no diesel rattle at all.

But the big surprise was the smallest engine. The 109PS 1.4i is sweet, free-revving and refined. The car feels easily as quick as a 1.6 Focus and, though geared at a quite low 20mph per 1,000rpm in top, it was happy to cruise at 4,000rpm without droning.

The lighter engine also helps its handling. The car felt much more agile than the diesel on the same 205/55R16 Kumho tyres.

Do the sums and at £2,000 cheaper than the 1.6 CRDI and £200 less fuel cost per 10,000 miles it's going to take 100,000 miles to make up the difference in purchase price.