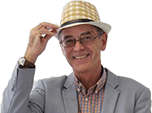 Honda Jazz 2009 Full Road Test
Tue, 02 Sep 2008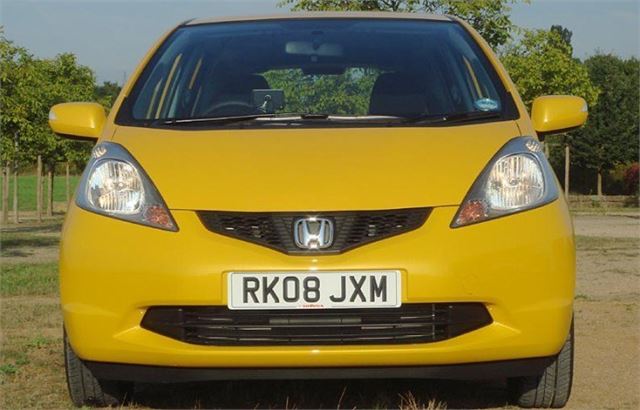 I don't have to argue people into buying a 2009 Honda Jazz. They love it anyway, for all of the sensible reasons I'd have used in my sales pitch.

So it's not an emotional decision based on looks alone, as it might be for a Fiat 500 or a MINI. It's the whole package: a car that's going to do everything you want, never let you down, and not cost a lot to run.

Unlike the average bloke.

The new Jazz takes everything people loved about the old Jazz. Then takes it all a couple of steps forwards.

You get an even more versatile interior. Better performance. Improved economy. And they've also made it handle and ride better, the two less than brilliant aspects of the old car that buyers tolerated because the rest of the car was so good.

Prices start at £9,990 for the basic 1.2S, now with a chirpy 90PS VTEC engine rather than an 83PS DSI and coming in under 120g/km CO2, which means £30 tax next year. You pay an extra £1,000 for the same deal with a/c and alloys. But the 1.2 isn't quite gutsy enough on the motorway, so better to pay an extra £500 and an extra £60 tax a year and go for the 100PS 1.4ES that comes with a lot of extra goodies.

Next up, the model that's been worrying owners of Jazz CVTs, the 1.4ES I-Shift automated manual at £12,290.

Happily, there's no real need to worry. Though the shift's electronics do prevent harsh upchanges causing torque reactions that could damage the transmission, this is subdued, and gentle drivers will not even notice. It's not push and go as the old CVT was, but it doesn't cause the lurching progress some of these systems can and it is very CO2 efficient, coming in at 120g/km and qualifying for £30 tax next year.

You can go up another grade to EX trim, which brings 16" alloy wheels that sharpen up the handling a bit at a small price in ride comfort, and a panoramic sunroof the blind of which takes up about 2" of rear headroom. But, in spite of these and the other extras listed below I wouldn't pay the £1,300 extra for this model. I'd settle for an ES I-SHIFT at that really quite reasonable £12,290.

All new Jazz are sweet and easy to drive with light steering, now a lot more positive than the old car due to a change in castor angle. Front visibility is very good due to large quarter windows in front of the front doors. Rear views are excellent in huge almost outsize door mirrors. The dash is nicely planned with lots of places to put things and sensible big rotary knobs for the heating and air-conditioning.

No mobile phone Bluetooth, though, so you'll have to buy an aftermarket Parrot or similar. Satnav is either an expensive in-dash option, or a more sensible docking station on top of the instrument panel. On the EX version, there is an i-pod socket.

Cupholders abound. Throughout the cabin there are no less than ten. There are storage places all over, including in the base of the left side rear seat.
The 'Double Trunk' boot floor, in ES spec up, does all sorts of interesting things, incorporating a net for bottles and a bi-folding floor that can be configured in four different ways to separate different types of shopping. Total luggage space, seats up, is 366 litres, which is bigger than some MPVs. There is no spare wheel, just a tyre-fix kit for minor punctures, though some kind of spare may be made optional. On base versions without the double trunk there is even a fixing for a spare.

Inside, it has the same 'magic' seat system, but it works better, folding down in one go without having to move the front seats, and retaining the upward folding squabs that release enough space in the centre of the car for a wheelchair

Outside, as you can see, the new Jazz is a really pretty car, instantly making the old model look dated and box-like. (To see it in metallic blue, perhaps its best colour, go to the preview test at www.honestjohn.co.uk/road_tests/index.htm?id=340)

Ride and handling aren't quite as much fun as the new Fiesta, Mazda 2 and SEAT Ibiza, but are easily the equal of the rest of the class. The steering takes just a little bit too much turning for pressing on, but that's not something you'd buy a Jazz for anyway.

The new Jazz goes on sale in the UK in October. Prices aren't as stiff as I thought they were going to be, compared to cars like the new Fiesta. And, since it's unlikely to be discounted, used values should hold up very well.

A lot of former Jazz owners are going to be very happy indeed with it. As, I suspect, will be a lot of former owners of other small cars that simply don't do as much as a Jazz can.

For prices, specifications, engines, transmissions, dimensions and performance date, please click the tabs.

Preview test at www.honestjohn.co.uk/road_tests/index.htm?id=340

More at www.Honda.co.uk/newjazz

IMPORTANT NOTE

Honda issued a subsequent statement on 30-9-2008 contradicting the original CO2 certification claims and meaning no Jazz will be in the £35/£30 VED bracket:-

"Emissions and fuel economy figures have also been confirmed, with significant improvements on the outgoing model. The 1.2-litre S and SE models will achieve a super frugal 53.3mpg (combined) with 125g/km CO2 emissions. The 1.4-litre ES model, with increased power of 100PS, achieves 52.3mpg and 128g/km CO2 emissions while the top EX grade manages a thrifty 51.4mpg with emissions of 130g/km. Fitted with the i-SHIFT automated manual transmission, emissions of the 1.4-litre models are reduced to 125g/km and 128g/km respectively, while improved fuel economy is comparable with the 1.2-litre model."