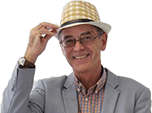 Honda Civic 2006 Road Test
Sun, 04 Dec 2005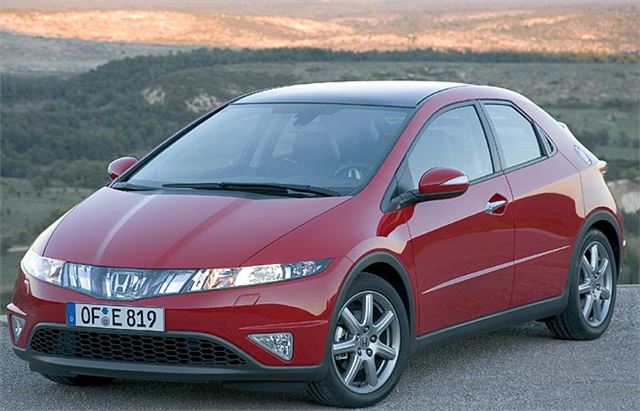 With the new Civic for 2006, Honda has been very brave indeed.
Car manufacturers can go three ways with a new car. They can take the 'safe' route of making it as much as possible like the old one, yet still updated, safer and more refined. The Golf V and the Focus II are prime examples. Or they can take a few risks and go a bit radical as GM and Citroen did with the Astra and C4. Or they can throw away the rulebook entirely, as Honda has done with the new Civic.

The new car isn't going to win any granny awards. It's as East of Eastbourne as Honda could have gone. Lots of owners loyal to Civics are going to desert to Toyota Corollas and Mazda 3s. But hopefully, because it looks like a concept car Honda actually went ahead and made, even bigger numbers are going to turn their backs on Golfs and Focuses and shift to the sexy new Civic.

If you're shocked by the egg-shaped exterior you're going to be astounded by the inside. The dashboard is like something out of Starship Enterprise. There's a huge blue-tinted rev counter seen straight ahead through the multi-adjustable, multi-function steering wheel. Then, right in your line of sight, a blue digital speed readout. No need to ever look down to check your speed because it's right there in front of you all of the time. Many of the switches and controls work differently from the way you are used to as well. Dual zone climate control has a main switch for the driver, and an independent one in the passenger's armrest. The gearlever sprouts out of a ball rather than a gaiter. It takes a while to find everything and get familiar. But at least the satnav is simple and intuitive (though not touch-screen like a Ford's).

Thick A pillars mean the passenger has a better view through most bends than the driver. Those huge door mirrors aren't for show. You actually need them to reverse-park. The split tailgate window has no wiper, but doesn't get dirty like a Golf's.

There are three different chain-cam engines and two different transmissions, all of them new to the Civic. Least powerful is the 1.4i-DSI from the Jazz. None were available for testing at the launch. Next up, an all-new 140PS 1.8i- TEC. And lastly the same 140PS 2.2i CDTI from the Accord, FR-V and CR-V. All come with a standard 6-speed manual box and the petrols with the option of an electronically controlled electric clutch paddleshift manual/'semi-auto' which Honda has dubbed I-SHIFT.

I'll get onto the actual drive in a minute because the new Civic has a few tricks up its sleeve worth describing first.

Like the Jazz, its petrol tank is under the front seats. So that frees up the back to be much more versatile than a conventional hatchback can be. The rear seat squabs fold upwards, leaving a huge space in the centre of the car with an almost flat floor. Alternatively, the rear seatbacks and squabs fold away in a single movement leaving a completely flat load floor. And the base of that pops out and drops down leaving a substantial well. Two minor disadvantages of this arrangement are no bulkhead between loads in the back of the car and the front seats. And there's no spare wheel, just a foam spray that cannot fix a shredded tyre. However, you can buy a spacesaver as an optional extra.

Another option that needs to be standard is rear parking sensors because even using all mirrors you can't see directly behind the car when reversing.

We drove the 1.8i-VTEC manual, the 2.2i CDTI, and the 1.8i-VETEC I-DRIVE. You sit higher and slightly more upright than in the old car, which is basically more comfortable. There's plenty of legroom in the back, but if the front seats set at their lowest there is no toe-room underneath them. And though the rear floor is almost flat, the centre rear passenger definitely draws the short straw.

George drove first and was plainly uncomfortable with the car. While I could see perfectly from the passenger seat, he found his view restricted by the driver's side A pillar. And he couldn't seem to get on with the steering, constantly jerking the wheel as if it was too light. The space-age dashboard disturbed him too. He couldn't get into it at all.

When I took over I was a lot happier. But I didn't like the way the car hung together either. The engine seemed very eager to rev yet didn't deliver enough power. I could not see the extremities at all, so drove the windscreen like you do with a VW Beetle. The handling and roadholding were nothing special. But ride and comfort levels are levels are fine. Nice front seats and none of the road noise of the old flat-floor Civic. We got to our hotel feeling slightly embarrassed that we weren't 100% for our our host's sensational looking new car.

But then we moved on to a diesel. George didn't want to drive, so I took it the whole 90 kilometres, during which night fell. That and unfamiliar, busy roads with some quirky junctions aren't normally conducive to good impressions, yet the diesel immediately felt a much more together car. It seemed heavier and more substantial and, though rated the same 140PS, has much more torque than the 1.8 petrol so was more satisfying to drive. It also sat on 17" wheels with 225/45 R17 tyres rather than 205/55 R16s and gripped a lot better on corners without affecting the ride comfort unduly. The whole car works. Whether you're a diesel fan or a petrol head, It's the one to go for.

Next day, to make sure we'd covered them all, we took out the 1.8 with Honda's I-SHIFT electronically controlled, electric clutch pretend-automatic. It doesn't figure as fast at the 1.8 manual, but because electronics controls the gear-shifting it's more economical and emits less CO2. And this one was on 17" 'Sport' wheels with 225/45 R17 tyres. We almost never got started because a quirk of I-SHIFT is, to prevent it running away when parked, it shifts into drive whenever you switch off. However, it won't start in drive, so you have to change to neutral before pressing the brake pedal, turning the key and pressing the starter button.

As this kind of shift system sometimes can be, it was huge fun. The lever selector is wrong-way-round Tiptronic, but the steering wheel paddle shifters work well. Upshifts are a lot slower than downshifts and it's best to lift slightly to help the change. But no need to increase revs for downshifts because the electronics do that for you. The car is very well suited to two-footed driving with a huge 6" wide brake pedal. Left in 'automatic' mode it drives like all these systems do, with sluggish gear changes and panic downchanges if you are clumsy with the accelerator pedal. Nevertheless, the package of engine and transmission work so much better together than the 1.8i manual that I would pay the extra £700 for the I-SHIFT. And it seems to lock out into neutral if you do what you should never do and sit in gear on the brakes at traffic lights, which should help the clutch live a bit longer.

Also worth mentioning, the styled front doorhandles have a nice feel. The rear doorhandles are Alfa and SEAT-like to give the car a coupe look. The cubby under the armrest is huge. And the glove-locker is big enough for a child to hide inside.

Verdict? The 1.8i manual is nothing like as good as I thought it would be. The 1.8i I-SHIFT is much better than I thought it would be. And the pick of the bunch is the 2.2i-CDTI manual (no I-SHIFT diesel).

The new Civic immediately leaps to class leader because it makes everything else look conservative (especially the Golf and the Focus), and because it has even better-than-Jazz seat-folding, load-carrying versatility. It won't appeal to all traditional Civic buyers and will appeal to much younger buyers because no other hatchback has so much style. And in I-SHIFT and diesel formats it's also a decent car to drive.