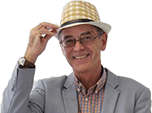 Ford Street Ka and Sport Ka 2003 Road Test
Wed, 19 Mar 2003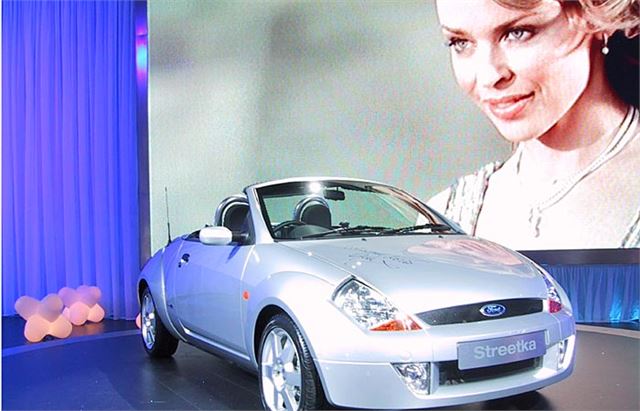 I can tell you from experience that the Ford Street Ka doesn't need the delicious curves of Kylie Minogue draped all over it to turn heads. It does that job all by itself. Roll into the square of a town in Southern France in one of these, and every head turns. All age groups from teenage girls to grannies and grandads were looking it over, asking questions, wanting one.

The original Ka took everyone by surprise, including Ford. It was supposed to be a cheap sub-mini, toe-in the water exercise. But pretty soon the company couldn't make enough of them.

And sure there have been a few problems. Like spark plugs seizing into cast iron heads and the occasional case of structural rust leading to first MOT failure. Yet the Ka continued to sell well and hold its value. So the logical next step for Ford was to improve it.

I first saw the Street Ka concept at the Barcelona Motor Show in 2001. It looked right straight away. But before Ford could build it, the company needed to find a new engine hat would fit under the Ka's low snub nose. That came in the form of an iron block single overhead chain cam 1.6 with all the injection system at the front so it would fit. And, since Ford was building the engine for the limited production Street Ka, it made sense to use it in the tin-top Ka too, hence the Sport Ka.

The Street Ka isn't a sports car, or even a Sport Ka. It's a very pretty two-seater roadster with a decent sized boot that also happens to handle very well and is very easy to live with. It's obviously at its best with the top down. This is no fancy electric job. First you unhook it from the screen rail and start to fold it back. Then you press a button so the hood cover pops open. Then you fold the hood complete with plastic rear window into the hood well. Then you close the hood cover. What you end up with is the automobile equivalent of a beautiful woman stripping out of her winter clothes down to a bikini. A snazzy little roadster with exposed twin roll over bars that's totally at home in the sunshine.

0-60 isn't fantastic. Top speed isn't much over 100. It's no sports car in the manner of the Smart roadster. But it is a sweet, fun to drive, viceless summer car. The boot is plenty big enough for two people's holiday luggage whether the top is up or down. Ride quality is good. There's very little of the dreaded scuttle shake. And, with a sweet changing five-speed manual gearbox, it's a lot easier to drive than a Smart roadster. Plenty of people will trade the extra two seats of a MINI Cooper for the drop-top gorgeous appeal of a Street Ka.

On the other hand, the Sport Ka, as its name implies, is rather more of a sports car, and a very worthy competitor to the MINI One and Cooper. You get the well-proven handling qualities of the tin-top Ka, improved with 16" wheels, 195x45 tyres, sorted suspension and the bigger 1.6 overhead cam motor. O-60 is about 9.5 seconds; not fantastic, but enough. It tops out at around 110, but with only 20mph per 1,000 rpm is happier under 100. And, with sharper handling than the Street Ka, yet still very decent ride quality, it's a whole heap of fun. Eventually, of course, it understeers, but lift off a tad and you're straight back on line without any back-end drama. So it's safe as well.

Insurance of both the Street Ka and Sport Ka is a low Group 7. The passenger airbags are switchable so babies can safely be carried in front seats. The luxuries of leather and air come together as an optional £1,250 luxury pack.

The other new Ka is of course the 70bhp alloy head ohc 1.3, which replaces the asthmatic 60bhp pushrod engine. So Ford has taken a great little car with a lousy engine and turned it into a fine three-model range with decent engines.

All three make a great little second Ka.