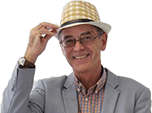 Ford Mondeo IV 2007 Road Test
Tue, 24 Apr 2007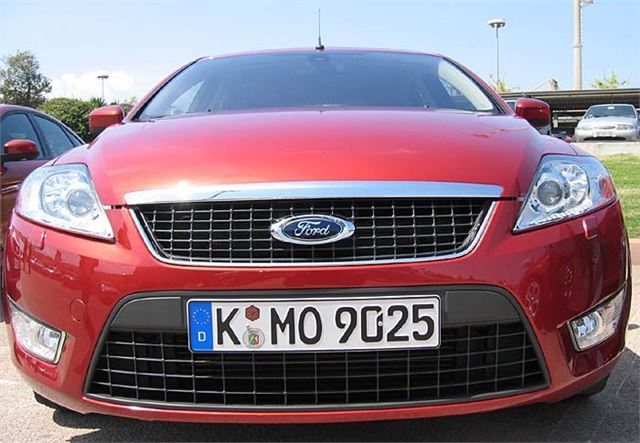 There are three minor faults with the new Ford Mondeo IV.

In strong sunlight the dash vent grille reflects in the windscreen. You can't always easily see the information display in the centre of the instrument cluster. And the quality of the cable manual gearshift varies from car to car.

But that's it. Ford seems to have done the impossible and built a car so astonishingly good it eclipses everything else under £30k. Yet prices start at half that.

It's big both outside and inside. As big as the old Granada Scorpio, yet with a lot more rear seat head and legroom and a massive 540 litre boot. It actually feels bigger inside than the Audi A6, BMW 5-Series and Mercedes E Class.

It's also very comfortable, with superb seats you never have to readjust. It has excellent ride quality. The roadholding and handling are terrific. And both engines we tried were very strong too.

If Audi, BMW and Mercedes owners drove it without knowing what it was, most would think it was a better car. But as soon as they found out it was a Ford, badge snobbery and the fear of massive depreciation would start getting in the way.

Ford has addressed that by raising specification levels, reducing 'list' prices and cutting fleet discounts. Instead of churning out fields of LXs for rental fleets they are concentrating on high spec cars to order. There are so many combinations and options that no two Mondeos in the 50,000 a year Ford expects to sell in the UK need be exactly alike. And the production line in Genk, Belgium, is so flexible, it can instantly switch between Mondeo saloons, Mondeo hatchbacks, Mondeo estates, S-Max and Galaxys. Currently producing 860 a day it can be ramped up to 1,200 a day.

All new Mondeos feature innovations such as Ford's patented Easyfuel system that very cleverly prevents a narrow petrol pump nozzle fitting the wider orifice of a diesel car. (The fatter diesel pump nozzle hits a circular lock-ring that opens the flap.)

All have strong safety features including Electronic Stability Programme with Electronic Brake Assist, Intelligent Protection System with driver knee and full-length side curtain airbags, active headrests on the front seats, emergency hazard warning lights that activate if you brake hard.

Basic spec also includes electric front windows, electric heated door mirrors, follow-me-home lights, 'Smart' screen wipers that automatically switch down one setting at speeds of less than 2km/h, trip computer, air-conditioning, driver's seat adjustable lumbar support, front and rear armrests and a Thatcham Category 1 alarm.

If I keyed in every model variation and option below I'd be at it for days, so I've had to restrict it, but from just a casual glance you'll get the idea.

The cars we drove were either 220PS 2.5T petrol or 140PS 2.0 turbodiesels. Production began on 27th March. Automatics will start coming off the lines by June, together with 1.6 and 2.0 litre petrol and 1.8 diesel engines. A few months later we'll start to see the new chain-cam 161PS 2.3 petrol auto. And early next year we'll get Ford's version of the Ford/PSA 2.2 litre twin-turbo diesel with manual or automatic transmissions.

The '220' PS 2.5T actually puts out 217PS on 95 Ron petrol or 230PS on 98-99Ron Super. It's the same engine as the Focus ST 220 (so easily Bluefinnable to 260PS +). And as standard it gives the car a 0-60 of 7.2 seconds and a top speed: 152mph. Rather quicker than the old Scorpio 24v, and even on Ghia X spec 17" wheels with standard suspension the chassis is more than capable of handling it. Quick, yet limo-like at the same time.

You can switch off the standard ESP at any speed and it stays off. You can specify and Interactive Vehicle Damping System that gives you three levels of damping: comfort, normal and sport. And though sport suspension can be specified on its own, IVDC with 17" wheels rather than 18s is a good option at £650.

We tried a 140PS diesel estate fitted with this combination and it gave the best of all worlds. Soft and comfortable in town at the expense of fairly severe roll angles with increased understeer and tyre squeal when cornering. Yet tight and controlled on 'Sport'. Really, the Ford/PSA 2.0 litre diesel is a smarter choice of engine too. It's punchy enough, yet pulls a relaxed 35mph per 1,000rpm in 5th, and if you're driving normally you'll easily achieve fuel economy in the mid 40s.

You might want to wait for the 2.2 litre twin-turbo diesel arriving next year. But the 2.0 litre diesel is really more than good enough for most drivers. And I'll be very interested to try the automatic when it arrives in June/July.

I guess the car that's going to feel the heat from the new Mondeo most intensely is the VW Passat. Mondeos were always better drivers' cars, yet Passats managed to portray an illusion of quality that gave them higher used values. The new Mondeo not only leaves the Passat eating dust, it feels better built as well.

And it's not hard to ignore the reflection in the windscreen.