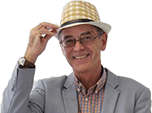 Ford Focus CC 2007 Road Test
Tue, 20 Mar 2007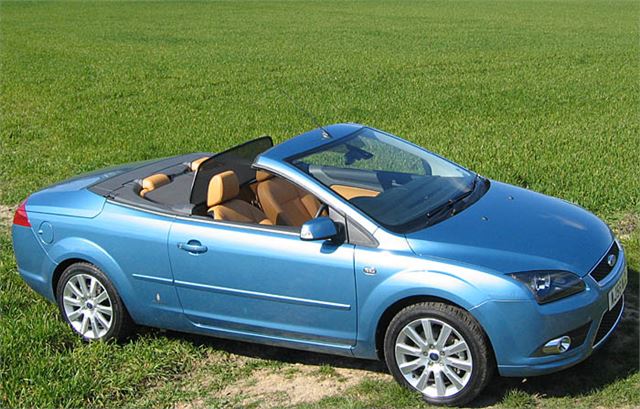 As you can see, the Ford Focus CC is a good-looking car.

A bit colour sensitive. It's a matter of "does my bum look big in this colour." It doesn't in Acqua Blue. But it can do in 'Iris' or 'Luna'. And, like the 207CC, tan leather suits its Italian styling very nicely.

It's listed cheaper than the Astra Twintop and Eos. And though Ford only expects to sell 6,000 in a full year, it will have built in a margin that allows for discounting. There's also a launch offer of free dual climate control and leather on CC-3 versions, so it's off to a good start.

Its bum hides a colossal boot of 534 litres. So bags of space for golf bags or holiday luggage, and still 248 litres with the top down. That means a few inches sacrifice of rear seat legroom, though. A 5' 9" person can travel a decent distance behind another five-foot-niner, but two six footers can't.

Engines are a 1.6 100PS Mazda-derived chain-cam four, Ford's 145PS 2.0 litre chain-cam four, both with five speed manuals, or the Ford/PSA 2.0 litre diesel with a six speed manual. It can tow up to 1,350 kg with the 2.0 litre petrol engine and 1,450kg with the 2.0 litre diesel. No autos yet, and 90% of sales are expected to be 2.0 litre petrol models.

So that's what we drove.

This isn't a punchy engine and makes the Focus CC more of a relaxed cruiser than a sportscar. There's no sacrifice in handling, though. It feels rock-solid through the corners and over uneven surfaces. With the windbreak in place and the windows up there is little buffeting, so, though snow was forecast, it was still feasible to drive top-down.

Top up, it becomes a very elegant coupe well worthy of its Pininfarina badges, and Ford has been smart in using an uncomplicated two-piece roof. That didn't prevent a slight delay in launch due to a hydraulic leak, but that was much more easily fixed than the water leaks of more complicated coupe-cabrios.

At the launch, Ford also had a 1961 Consul 375 convertible. A lovely old thing: 1,703cc, three-on-the-tree and bench seats for six. It served as a useful reminder that Ford convertibles used to be considered posher than Ford saloons. In the 60's, if you were rich enough, you could happily run a Consul, Zephyr or Zodiac convertible alongside a Bentley or Roller.

And that's still the case. The Focus CC is a much classier car than a Focus hatchback, and one you could happily park on the quayside at Puerto Banus instead of in the multi-storey.