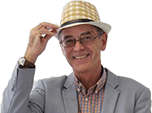 FIAT Idea Multijet 2004 Road Test
Mon, 11 Oct 2004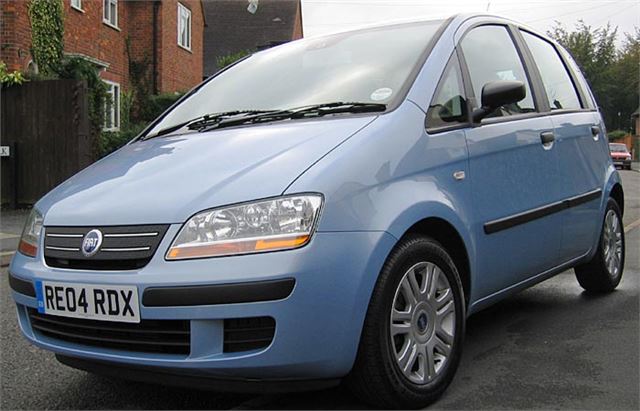 FIAT's Idea is a very interesting little car. It's cutely good looking. It isn't gimmicky. It's all about packing as much versatility as possible onto the same size footprint as the Punto.

And it succeeds. The first pleasure is the central dashboard. It's not quite as good as the Panda's, but it works in the same way with every switch and knob falling naturally to hand without having to take your eyes off the road.

The seating position is adjustable up and down, the steering wheel adjusts for reach as well as height. Though tall people won't be as comfortable as I was because the squabs aren't long enough for them. (Any longer and they'd rob the back seat of legroom.)

It really is very clever indeed in the back. The seat squabs slide backwards and forwards, and tumble, and recline 60/40. But the backrests fold 40/20/40. And while there is plenty of headroom for three to sit across the back seat, they'd better not have been eating too many pizzas because three big bums won't fit.

The front seat backrests also fold fully forward into tables. But the table tops slope, so you'd have to park facing downhill to get a level surface.

Mine came with FIAT's clever little chain-cam 1.3 Multijet diesel that stumps up 71bhp and 133 lb ft torque. It doesn't drive like a diesel, though. No sudden lurch as it gets on its torque curve. Just modest, fairly linear performance with very little diesel clatter. And, according to the display, I was getting 46mpg, which is okay, if not outstanding.

Corners aren't much fun, though. I had the seat as low as it would go, yet I still experienced that uneasy fall-over feeling you sometimes get with the small and tall. It's not dangerous or anything like that because it discourages you from ever trying to find the car's limits. But it could never be called fun to drive in the way the new Panda is.

So is it a good Idea, or is it a bad Idea?

My real problem with the Idea is the Mitsubishi Colt. While the Idea has one or two tricks up its sleeve that the Colt doesn't, the Colt comes over as the better car. And it's cheaper, too, the equivalent diesel by about £900.

They are even almost exactly the same length: 3,930mm v/s 3,870mm.

So whether you go for the Idea over the Colt is really down to how much you value the folding front seats, the 40/20/40 rear backrest, the reclining rear seats and, of course, the looks.