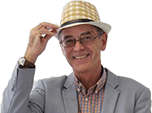 FIAT Grande Punto 2006 Road Test
Sun, 05 Feb 2006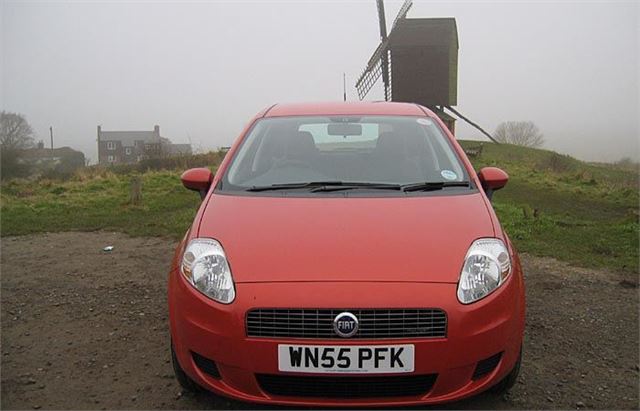 Back in the 1970s, FIAT's advertising strategy was summed up in one word: "brio".

Every advertisment, every poster and every commercial told you the cars were as fun-loving as the Italians. FIAT had 6% of the UK market.

Then along came a change of strategy: "Built by Robots". FIAT's market share began to slide. And despite some decent cars, like the Tipo, Uno and the original Punto, FIAT was forever having to unload stock onto rental fleets to get it shifted.

Recenty, FIAT got back into "brio" with the Panda. No other small, cheap car has as much character or is as much fun to drive. There's a new UK MD, Giulio Salamone. FIAT customer care is being completely overhauled. A few days ago came the shock announcement that FIAT UK is back into profit.

Biggest surprise of all is how good the new Grande Punto is.

The Italian's aren't like the French. If their national cars aren't any good, they simply stop buying them. And over the past few years there has been a noticeable absence of the previous vast quantities of new FIATs on Italian roads.

Yet in the first few months from launch, Italians have bought 100,000 Grande Puntos.

In a mixed message strategy, FIAT sums it up as "Beautiful. Brilliant. Solid." Quite a lot to remember. But with its classy Giorgietto Guigiaro styling it is very good looking, especially from the front. It isn't riddled with innovative versatility like the Honda Jazz, but it does drive well and has the option of probably the World's most relevant engine, the 1.25 Multijet diesel. With a body 52% stiffer than the previous Punto it's certainly solid.

But I can't help feeling FIAT would have helped itself a bit better by emphasising the car's character.

Like the basic Panda Active, the basic Punto Active isn't very powerful. Yet it's huge fun to drive. Far more so than much more powerful cars, because it does everything exactly right.

The gearbox gets the most out of the engine. The steering wheel has raised cushions to encourage you to hold it at ten to two. It takes off like an excited little puppy. And it handles perfectly.

Yet this isn't a tiny hatchback. At 4,030mm long it's actually biggest in the B Sector class. It seats five adults, with plenty of headroom even in the centre rear. It scored five stars in the NCAP crash safety tests, plus three stars for child safety and three starts for pedestrian safety, the best performance in its class. So underneath the fun you can have driving it, it's a very serious car.

List price value is very good too. It doesn't cost a lot of money, but it isn't a cheap car. For £7,594 (£1 less than list for its smaller predecessor, which continues in production selling at heavy discounts), you get height and reach adjustable steering, rev counter, height-adjustable drivers seat, ABS with EBS, 'Dualdrive' electric power steering with two levels of assist, FIAT CODE electronic immobiliser, remote central locking with remote boot release, seat position memory on 3-dr, dual front airbags, radio CD player with steering wheel controls. And even a proper spare wheel.

For £8,495 you can have the same car with a 75PS Multijet diesel engine and 5-speed box. For £10,195 you can have a 90PS Multijet with 6 speed box and more luxurious 'Dynamic' spec that includes air-conditioning, leather steering wheel, front side and window airbags and alloy wheels. So the top versions only just encroach on list prices for the most basic Focus.

The one and only criticism is that, to achieve the car's excellent torsional rigidity, the hatchback sill is quite high. No good for dogs to jump over, for example. And impossible to load something like a mobility scooter.

The 90PS Multijet and 6-speed box are perfectly matched. Gearing is about 33mph per 1,000rpm in 6th (v/s 20mph per 1,000rpm in 5th for the 1.2 and 27mph per 1,000rpm in 5th for the 75PS Multijet). It pulls like a little train, revs sweetly and, because it's a very small, alloy block engine, the car remains agile unlike the usual 'lump in the front' diesel.

The 90PS Multijet Dynamic is the peach of the range (£10,795 with 5 doors). But, as with the Panda Active, you're far from short-changed with the basic Punto Active.

As Giulio Salamone said, "it looks like a little Maserati". And it's going to win a lot of friends.