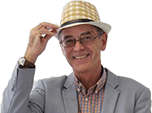 Dodge Caliber 2006 Road Test
Wed, 21 Jun 2006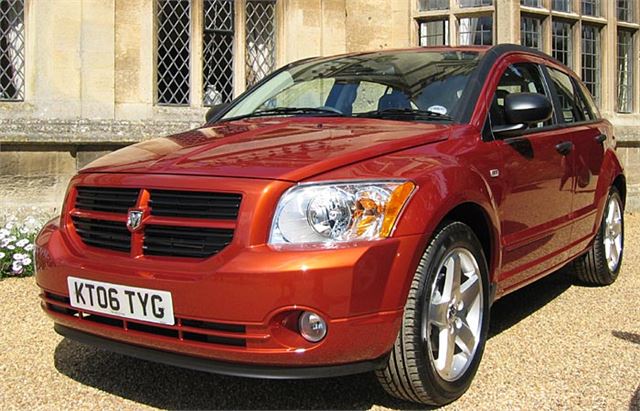 Now there's an idea. A car that drives like a truck. Stepping out of the Honda Civic IMA and into the Dodge Caliber was like climbing into a 4x4 pick-up.

You sit high. And the huge steering wheel is right in your face. There's no reach adjustment, so you have to keep the thing close to your chest. Just like driving a Navara or an L200 or a Rodeo.

Which brings me to the most obvious exterior feature: the bling wheels. On the SXT Sport version we drove these are planet sized eighteen inchers, made to look even bigger by generously deep-profiled 215/55 R18 tyres. Even on base models the wheels are 17" with 215/60 R17s. Very truck-like indeed, and perfect for shrugging off traffic harming measures such as the local council's chicanery to wreck your car.

So, before driving it, the niche it's aimed was as obvious as the three pairs of boob jobs in Big Brother. This is a motor from the people who make Jeeps, yet aimed squarely at socially responsible, environmentally aware school mums. They can park their Calibers on the kerbs outside junior's school without attracting anti-4x4 stickers. Dodge has built them the perfect car.

It's as big and chunky looking as any 4x4 battlewagon without dragging around all those extra gears and differentials that school run mums will never, ever use. And it's practical, with rear seats that fold flat, and a passenger seatback that flops forward onto its squab leaving length to carry a ladder, a pack of copper pipes, a surfboard or a coffin.

And there's a surprise and delight feature I'd never seen before. You've probably heard of air-conditioned glove lockers that can be used as drinks coolers. Well the Dodge Caliber has a drinks fridge that doubles up as glove locker. Inside there's a wine rack capable of taking four half bottles. Equally surprising but less delightful is the 'MusicGate' stereo that enables you to fold down a pair of ghetto blasting speakers from the open tailgate while you are parked at a quiet beauty spot.

The car is easy enough to drive with a commanding view over its bonnet and a height-adjustable seat (SE versions up). The VAG sourced 140PS TDI PD engine and six-speed box do the job of hauling its considerable 2,000kg along manfully, and the overall gearing of 30mph per 1,000 rpm in 6th translates to lower gearing for the intermediates too. So no need for 3rd in a 30 limit. It will happily trickle along in 4th or 5th. And it's a decent, quite cruiser on the motorway with easy to use cruise control.

But it's no handler. Undulating roads send the suspension into floatation mode. And those massive, kerb-crunching 18" tyres are so stiff they torque steer and tramline on hard acceleration. That's the price you pay for chunkiness. You can't have refinement at the same time.

For school run mums, though, it's the perfect family car. Imposing and tough enough for the battle for kerbspace. Practical enough for anything from DIY to long holiday journeys. Green enough to lay doubt in the minds of the newt-rearing, 4x4-hating, earth-saving, be-sandled, socialist benefits brigade. And cheap enough.

Check the prices. They start at just £11,495. And you can't spend more than £16,000 on one.