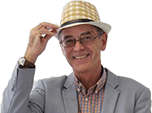 Chrysler 300C 2012 Road Test

The original Chrysler 300C, in black, was the archetypal gangster car.
It was a big bruiser of a motor and starred in movies such as 'The Island' and 'A History of Violence'.
In 2006, it was the best selling car in the USA.
And in the UK a cult grew up around it. There was massive enthusiasm on forums, with half the owners fitting chicken wire grilles to make their 300Cs look like Bentleys.
The 425HP 6.1 litre SRT-8 was a real monster and actually quite a lot of fun. But, of course, most sales were of the Mercedes engined 3.0 V6CRD at bargain basement prices from £25,750.
Now we have an all-new 300C with prices starting at, ahem, £35,995.
However, the new 300C is not simply loaded, it's dripping with kit.
Most obvious inside is the truly excellent satnav, with a touch screen 8.4" display, that finds UK 7 digit postcodes, informs you of local speed limits and very clearly tells you the name of the road or the street you are on.
Leather isn't optional. It's standard. The wood trim is actually real wood, from trees, not plastic. The dials light up with blue backlights. There's even a lovely, trinkety Chrysler clock.
The driving position is fully electrically adjustable with memories and seems to be able to accommodate everyone from a 4' 6" dwarf to a 7" basketball player.
Sitting in the back seat is like being swallowed by pillows in a five star hotel.
There's Bluetooth, but, surprisingly, the radio is AM/FM, not DAB, though you can spec it up to a Harmon Kardon pack with a 900 watt amplifier.
Unlike an Audi, very little is extra. And even the solid white or solid black paint finishes are clearcoated.
Now on to the important bit. How does it drive?
Well, not like a Jaguar XF, that's for sure. This is a big, wide 'American' car.
It lacks precision in the steering department so don't try to treat it like a Porsche.
But it doesn't wallow, and it can be hustled (on the 20" wheels, anyway). And the steering wheel paddleshifters allow you to hold third for roundabouts so it isn't forever vacillating between gears. (Paddleshifts are only standard in Executive trim.)
It's actually very marginally quicker than the old 300C 3.0CRD (as well as longer, wider and heavier).
It's theoretically more economical, offering nearly 40mpg combined in the EC tests, and the CO2 is down a bit to 185g/km for the Limited and 191g/km as soon as you fit 20" wheels. (Which puts it out of the picture for many company car drivers.)
Ride quality is fine and it soaks up undulations well, though, of course, sharp ridges can be felt through those massive 245/45 ZR20 tyres.
Would I buy one? Should you buy one?
Well I wouldn't because I like big Jaguars. But the 300C is undoubtedly more car for less money than a Jaguar XF or XJ, or a Mercedes E-Class or S-Class, or a BMW 5-Series or 7-Series, or an Audi A6, A7 or A8.
If you want a big, sumptuously luxurious car, it could be your cup of coffee.
More at Chrysler