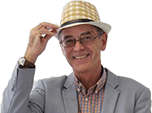 BMW X3 F25 2010 Road Test

The original E83 BMW X3 came under fire for not only not being an X5, but rubbing its poverty-level spec in the buyer's face. No chance of BMW making the same mistake with the new F25 X3.
Not only has it grown up and, with one exception, been given the sort of ambiance you expect for £30k, it has also become socially responsible.
No massively powerful petrol versions, no monster 3.0 litre diesels. Instead, all you can have for the time being is a 184PS 380Nm torque 2.0-litre 4-cylinder diesel that emits just 149g/km CO2 with a 6-speed manual, or 147g/km CO2 with a new 8 speed automatic. It's also certified to crack the 50mpg combined barrier, but possibly best to take that with a pinch of road salt.
The new X3 is a little bit longer, a little bit higher and a little bit wider. Inside, it's cavern-like with head and legroom in the back for seven footers and a decent 550-litre load capacity with all seats up. It's also very comfortable with excellent ride quality, despite the 18" wheels with 245/50 R18 Pirelli Sottozero 2 runflat winter tyres on our car (17s with 225/60s are standard, but winter tyres this size are hard to find).
You get Nevada leather trim as standard, which you didn't get with the old X3, and a starter list price £115 lower than the E83. You also get two-zone climate control air conditioning, iDrive controller and colour display.
But, as soon as you hit the options list, as with other German prestige marques, the bill starts rising alarmingly. It's a bit like going for a fixed price menu at one of Ramsay's restaurants, then going mad with the wine.
Our car had £9,210 worth of extra kit on it. I guess the Chateau Lafite Rothschild was £2,840 for a winter tyre package involving a repeat set of 18" alloy wheels with winter tyres.  While the Chateau d'Yquem had to be £2,165 for the 'Business Advanced Media Package'.  And for your £2,165 you get a partially blanked out dashboard that forever reminds you that you should have paid an extra £300 to get the 'Professional Advanced Media Package' with panoramic screen.
Don't go bonkers with the bits, though, and it's actually quite good value, comparing favourably with an Audi Q5 and actually not much more than a high spec Honda CR-V, Nissan X-Trail or LandRover Freelander II.
And, of course, no CR-V or X-Trail or Freelander II diesel will get you from 0-60 in 8.3 seconds, on to 130mph, yet still sip fuel at around 40mpg. I have to write, "around 40mpg" because over the 1,400 kilometres we drove it, through blizzards, stuck in snowbound traffic jams and also bounding down the autobahns at a 100mph cruise, we averaged 37mpg. I reckon, in the summer, driving normally, I'd probably get 40 – 45mpg. Also worth noting is that despite gearing that allows 100mph cruising at 3,000rpm, it was happy to amble along at 1,000rpm.
More good news is BIK tax on just 21% of the price including extras, and this doesn't rise as steeply as some others in coming years. The residual value is calculated at 43% of list after 3 years and 60,000 miles.
Handling is good, the car is impressively stable even at 130mph, which we only did once because it's not a good idea on snow tyres even at 3 degrees centigrade.
The cruise control was brilliant. On the steering wheel in plain sight, easy to operate and very responsive (Audi designers please take note). One of the best I've ever used.
Over the weekend 26th to 28th November, we did 1,371 kilometres in our F25 X3 manual, through sleet, blizzards, deep snow, slush as well as completely clear autobahns, and we did it without a twinge or a moment's anxiety.
That tells me a family could too. And makes me wonder if in today's conditions, the new, fuel-frugal yet fast F25 X3 isn't the best grand tourer you can buy.
Better even than the 5 Series Gran Turismo?
More at BMW