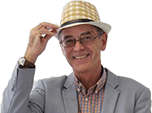 Alfa Romeo Spider 2007 Road Test
Sat, 24 Feb 2007
Third roadster test of the week and at least for the Alfa Spider Alfa Romeo managed to arrange some sunshine.

Brighton wasn't sunny for the Audi TT Roadster, Jerez wasn't sunny for the Peugeot 207CC. But Morocco was for the Alfa. It was so good I'm sorry to tell you we forgot to try it with the top up. 

Happily the choice of engines was also right: the 3.2V6 Q4, and the 2.2 four-cylinder front-drive. (I'd already done the 2.4 Multijet in the tintop Brera coupe www.honestjohn.co.uk/road_tests/index.htm?id=240)

Alfa has been a bit clever with the spec, offering only one level of trim (and now offering only one on the Brera too), making the price premium from hard-top to soft-top a straight £2,000. You get quite a lot of kit, including 17" 5-hole alloy wheels with 225/50 R17 tyres, electric folding heated door mirrors, dual zone automatic climate control, five airbags, including drivers knee bag, fog lights, rear parking sensors, cruise control, multifunction display with trip computer, and, of course, an electric folding soft-top with glass rear window that goes up or down in 25 seconds.

It's breathtakingly beautiful to look at, of course. Somehow better balanced and less front-heavy looking than the Brera Coupe.

The deep boot takes 200 litres of soft baggage, and 35 litres more if you're confident enough to leave the space-saver emergency wheel at home. But like the 207CC, and unlike the Audi TT, MX5, SLK or Nissan 350Z roadster, there's also room behind the seats for extra stuff, with two lockable compartments at the bottom instead of rear seats. There's plenty of room in the cabin, with enough adjustment for the seats and steering wheel for anyone to get comfortable. If you won't fit an MX5, you probably will fit an Alfa Spider.

The GM derived 260PS 3.2 V6 is pleasantly smooth and sonorous, if lacking the outright punch of a 350Z, or indeed of the Audi S3 I drove a month ago. Though it's listed as having 322Nm torque, it doesn't feel like it has, and with the Q4 four wheel drive system is actually slower than the old Alfa Spider. But the Q4 system makes up for this. It's more rear-biased than Audi's quattro, so you can drive it less like a rally car with the same level of four-wheel drive security. It works much better in the short wheelbase Brera and Spider than it does in the Alfa 159. Top gear gets you about 27mph per 1,000rpm, so it's also a reasonable motorway cruiser. And ride comfort is good; slightly softer than the Brera coupe and on sensible 225/50 profile tyres it absorbed bumps and ruts that would rearrange your internal organs in some of its competitors. Gearshift and pedals are fine, allowing fast changes, block changes and heel and toe-ing as you wish. A faster, front-drive only V6 may come later.

The much cheaper 2.2 JTS with only 185PS feels a lot lighter at first. But you rapidly get used to it and its shorter gearing (22.5mph per 1,000rpm in 6th), and if feels properly sporty. We were pulling some fairly serious speeds for an open car with the top and windows down and, with very little understeer, up to a point the handling felt the equal of the Q4. We reached that point on a fast straight when, for whatever reason, we had a tank slapper.

Could have been driver error, getting an offside wheel over the crumbly left side of the road while overtaking, then overcorrecting the fast rack steering. Or the VDC got a bit over-enthusiastic. But the movement had been so violent we even stopped to check we hadn't burst a tyre or something. Someone else reported similar problems with the same car, so it may have been a VDC software bug. But don't worry, I'm only reporting this because it happened. It will be sorted and it's highly unlikely to happen to you.

Surprisingly, in the battle of minds over money, the car's toughest competitor might not be the Audi TT. It might be the Mercedes SLK The base model SLK 200K lists at £28,500. Sure you get nothing like the same equipment level for that kind of outlay, but you do get a three pointed star on the front and an electric folding hardtop.

The Alfa Spider's performance and handling isn't up to the Nissan 350Z's. But it has a much bigger boot and much more room inside.

The car it's actually closest to is the Audi TT roadster, and though the TT may be more technically advanced, and Audi TT fans will always buy Audi TTs, the basic 2.2JTS beats the TT 2.0T by being better looking as well as having more character, more room, no turbo to worry about, and a chain-cam engine.

Then there's the Honda S2000 and the Boxster 2.7.

All six of these will sell to slightly different people with slightly different requirements. But Alfa is offering a beautiful, characterful individual's car that, like a braver bloke's exotic girlfriend, will definitely get envious stares.

If you're up for this kind of car you should definitely put it on your list.