Christmas Gift Guide: Top 10 DVDs and Blu-Rays
A DVD makes a perfect gift. Everyone knows that. Although obviously it helps when the DVD is good – a copy of collected My Little Pony episodes might not go down all too well with a 20-year-old Call of Duty fan.
So to help you pick the best car-themed DVD or Blu-Ray for your motor mad family member we've written a top 10. We've concentrated on newer movies – we're assuming the classics like Bullitt are already in your collection on Betamax or Laserdisc.
Click here for all of our Christmas gift ideas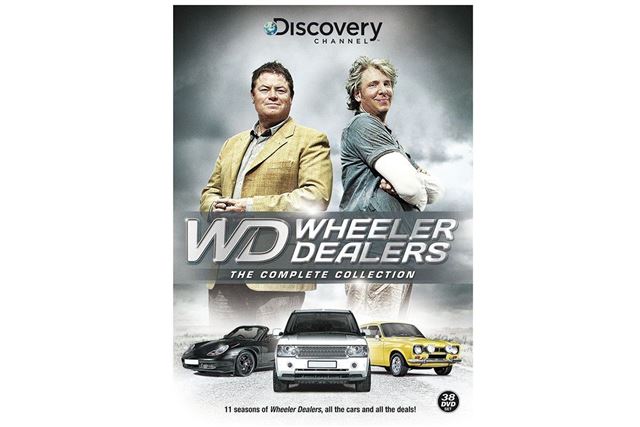 1


Wheeler Dealers: Complete Collection - £45
Wheeler Dealers - which follows Mike Brewer and Edd China as they buy, restore and sell on classic cars – is one of the most popular motoring shows on the planet. This box set contains every episode from series one though to 11, including the Trading Up spinoff. This follows Brewer as he buys and sells cars across Europe, attempting to make enough profit to buy a sports car.
Since this box set was introduced there have been two further series of Wheeler Dealers, so it's not quite the complete collection. The listed run time is 4680 minutes, though, so it should keep most Wheeler Dealers fans occupied. That's more than three days if you play them all end-to-end.
Comments