Toyota Urban Cruiser (2009 - 2013)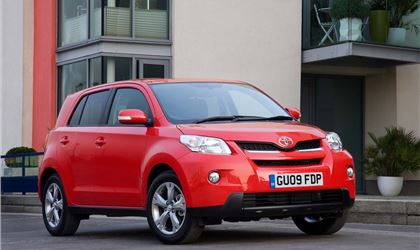 1.33 VVT-i 5dr
reviewed by Anonymous on 1 September 2021
4
Tax/Insurance/Warranty costs
5
Cost of maintenance and repairs
5
Experience at the dealership
5
How you rate the manufacturer
Work horse ++
Toyota's claim that the newly released Yaris Cross is their first sortie into the SUV - B sector doesn't seem quite right. For the last 7 years, I've been driving an Urban Cruiser. I bought it with less than 6k on the clock, and it has just kept going - through wind hail rain, snow and ice. Maybe it's not the fastest car on the block; maybe it's not the most comfortable car around, but my God is it reliable and cheap to run. When I bought it, I was suffering from PTSD brought on by paying garage bills on an Audi A2 - wonderful car when it goes- nightmare when it needed attention.
We've just been ordering a Yaris Cross, and it's interesting to note the similarities and differences. Both are frugal but clearly the Cross has the hybrid and pushes the 45mpg consumption of the UC into the upper 50's; they are a very similar size with the Cross being slightly higher and longer. One place the UC wins is in the back seating, for not only will the two halves slide, but the backs also recline - neither of which can happen on the Cross.
Needless to say, the Cross wins hands down on equipment and safety, but we'll be keeping the UC as well as the Cross they are both brilliant in their own ways.
reviewed by Anonymous on 23 April 2018
reviewed by Pigpuf on 27 January 2018
reviewed by Misseso on 26 February 2014
reviewed by Misseso on 28 November 2013
Write your review
About this car
| | |
| --- | --- |
| Price | £16,695–£18,695 |
| Road Tax | D |
| MPG | 50.4–57.6 mpg |
| Real MPG | 92.8% |
Just reviewed...