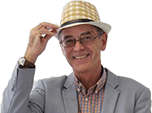 Our Cars: Volvo XC60 T5 R-Design Pro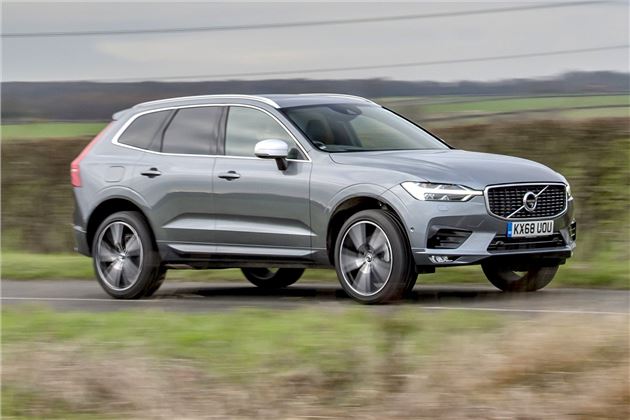 24 December 2018: The most annoying feature of my Volvo
The Details
| | |
| --- | --- |
| Current mileage | 1833 |
| Claimed economy | 36.8mpg |
| Actual economy | 25.6mpg |
It comes to something when the most annoying bit of a car is the luggage cover (or parcel shelf if you're old school) but currently that's what is frustrating me in the XC60. Of all the things to gripe about, I'm having a moan about a sliding cover that sits in the boot.
So why is it annoying? Well it doesn't slide up and down automatically, which means I more often than not get into the car, check my mirror and find a huge black thing in the way of the rear view. If I'm lucky I'll notice before I've driven off, but usually it's as I'm half way off the drive, which means just putting up with it for the journey. I could of course stop by the side of the road and sort it out, but I never do...
This may seem like a minor thing, after all it's only a matter of me actually remembering to slide it down after I've unloaded stuff from the boot, but it's not what you'd expect on a premium car that costs this much (more than £50k for the T5 we're running).
I recently drove a V90 which managed to slide the luggage cover up and down with the tailgate, but the XC60 doesn't. Yet this is arguably marketed as equally, if not more, of a family car. The V90 also came with inbuilt blinds in the back doors, which our XC60 doesn't have, but that's a whole other story...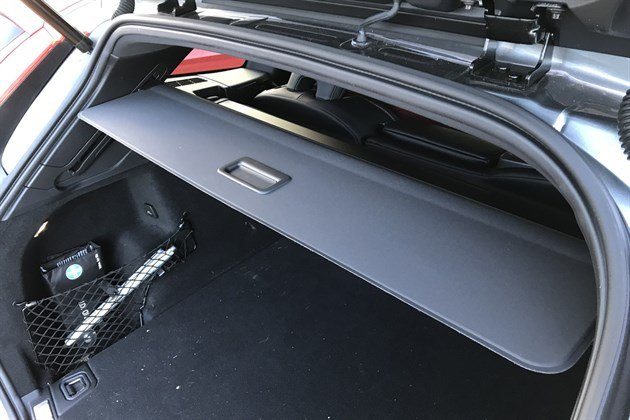 Annoying luggage cover aside, what I have been using a lot lately (especially with arm fulls of presents) is the foot opening tailgate. These are nothing new of course, but it's the first time I've run a car with it fitted. It kind of works. Volvo says you need to make one slow forward kicking motion under the left-hand section of the rear bumper. Then take a step back.
You can have the key up to a metre from the tailgate, which is handy if your other half has the key in their bag. We do get it to work, but it takes a few attempts and can be a bit hit and miss. It usually decides to open just as I'm thinking what an idiot I must look swinging my leg about like an imaginary football has rolled underneath.
I like it as an idea, but in reality, it's quicker to just get the key and open it from there, even if it means putting bags of shopping down for a minute.
With Christmas just around the corner, our XC60 will be covering a fair few miles seeing family and no doubt the heated seats and heated steering wheel will be put to good use. I'm also planning to get a roof box fitted to the Volvo for trips away next year. Which will no doubt help the fuel economy...
« Earlier: Why a petrol XC60 rather than a diesel? Later: Parking sensors proving a bit hit and miss »
Updates

After six months it's time to say goodbye to the Volvo XC60. So did it fill its brief as upmarket family transport?

As part of Volvo's electrification plans, the XC60 is getting mild hybrid power with B4 and B5 versions.

We didn't choose a petrol Volvo XC60 for its fuel economy, but how is the T5 performing?

The GLC is one of our favourite crossovers so how does the petrol version compare with our XC60?

While our XC60 is not short of performance, we couldn't resist getting the Polestar upgrade fitted. So is it worth it?

Our XC60 R Design Pro comes with big 21-inch alloys and low profile Pirelli P-Zero tyres as standard. Surely this is a recipe for ride quality disaster?

David now drives a Volvo and has an allotment. So what better way to confirm middle aged status than the addition of a roofbox to our XC60.

Fed up of scraping ice off your car on those cold mornings? Well, the Volvo On Call app means you no longer have to...

The XC60 comes with not just parking sensors, but also a 360 degree surround view camera. However, it can be a little inconsistent.

24 December 2018: The most annoying feature of my Volvo
The most annoying feature of our Volvo XC60 may seem something simple to fix, but that's what makes it all the more frustrating...

David has gone for a T5 petrol version of the XC60 rather than a diesel. And you're probably asking why...

The XC60 is a car we've enthused about since we first drove it so we're really looking forward to the next six months with one as a daily driver.