Our Cars: Toyota Avensis Touring Sports 2.0 D-4D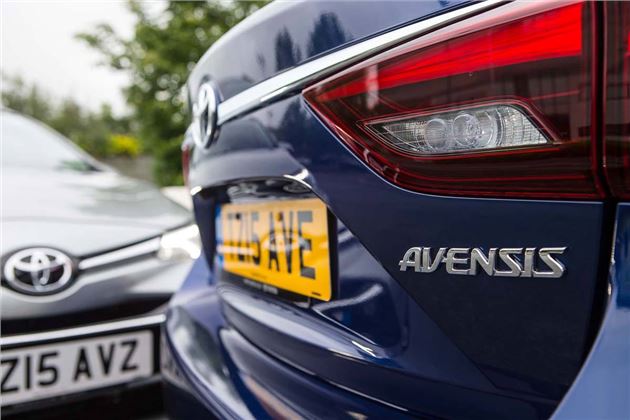 19 July 2016: Petrol or diesel? How do the figures stack up?
The Details
| | |
| --- | --- |
| Current mileage | 3879 miles |
| Claimed economy | 61.4mpg |
| Actual economy | 47.5mpg |
The Avensis Touring Sports comes with a choice of three engines: two diesel and one petrol. The diesels are a 1.6-litre and 2.0-litre with 112PS and 143PS respectively, whereas the petrol is a 147PS 1.8-litre. This compact range of engine is simple to understand, but always poses a questions - should I go for petrol or diesel? 
This can often lead to some trite responses along the lines of, "the diesel is more economical, but more expensive to buy, but the petrol is cheaper though economy isn't as good." Errrrr, big help, thanks. It's a question that deserves better than a trite response, as fuel costs are a huge part of the car buying conundrum. The past 18 months or so have seen a big fall in fuel prices - down as low as £1/litre relatively recently - but we all know that can't last forever. As prices rise, so will the need for getting the most out of every drop - whether it's a litre or gallon. 
So, how do you work out which is best for you? It's a massive headache. You need to know how many miles you cover, the fuel capacity of the car, official fuel figures, conversion equations from litres to gallons plus the cost of the fuel itself. And, even if you have the patience to work this out, you'll be left asking - but what about its Real MPG?
Thankfully, we have a little tool that takes the misery out of working it out, our Petrol or Diesel? Calculator.
Initially I've pitched the 2.0 D-4D (priced at £26,135) against the 1.8 Valvematic (priced at £24,295). Both are Business Edition Plus models, the same as my car. The pricing is important. Diesels tend to carry a significant premium over their petrol counterparts, which has a big knock-on effect on how far you'll have to drive before it breaks even.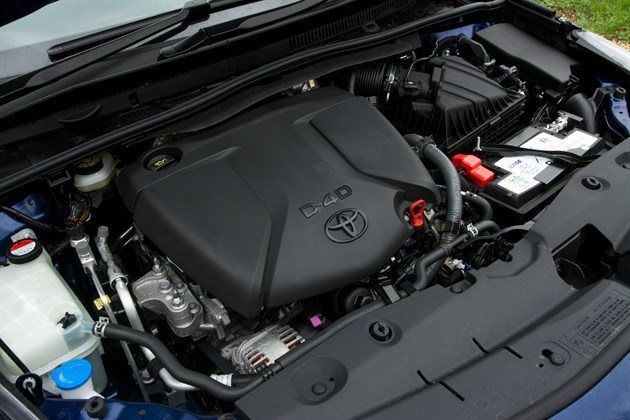 What would be more cost effective for you - petrol or diesel?
With the Avensis, there's a fairly hefty difference of £1800, though this is actually at the lower end of premium scale. Our calculator shows that it will take just under 42,000 miles (1528 days) to break even and - on an annual mileage of 10,000 miles per year - will recoup its cost at a rate of £439 per year.
However, this is based on the official fuel consumption of 61.4mpg. Readers report to Real MPG so far that fuel economy is at the 42.9mpg level. That works out at 71 per cent of the official figure, which for the purposes of this comparison could make quite a difference to how long it takes to recoup the cost. It's made even harder because of how the 1.8-litre is currently performing, according to users submitting to Real MPG. With a rating of 41.7, it's achieving 91 per cent of its official figure, which is rather impressive.
That has a serious knock-on effect on the calculations. There's no effect on the initial extra cost of £1840, but going on Real MPG figures the annual savings are slashed from £439 to just £173. It means that number of days to break-even rises to a whopping 3877 and you'll need to cover 106,225 miles in the D-4D to make it pay. Even if you're covering 20,000 miles a year, that's still more than five years before the diesel option has paid for itself.
The 1.6-litre diesel does better, though it is significantly less powerful. There isn't such a big up-front premium, which means it wipes its face after about a year and half and 15,000 miles officially. Or 22,000 miles and 803 days according to real MPG.
Side-by-side comparison of the two diesels reveals that whether it's official figures or Real MPG, the 1.6D-4D always comes out on top, largely thanks to the fact it's £1000 cheaper to buy initially and has an annual saving of £87 (or £209 with Real MPG).
« Earlier: Choosing an Avensis as your next car - what are its strengths? Later: Half term report »
Updates

What's life like with our Toyota Avensis Touring Sports after half a year? It's time for a half term report...

19 July 2016: Petrol or diesel? How do the figures stack up?
Our 2.0 D-4D Avensis is certainly economical but would a petrol have been better? We look at the facts behind choosing a petrol or diesel.

How does the Toyota stack up against alternatives when you're drawing up a shortlist of cars to buy?

When it comes to our Avensis Touring Sports how do the views of owners compare to my own?

The Avensis Touring Sports appears to be part of a dying breed - the large family estate. Where have they disappeared to?

Despite the rise-and-rise of the crossover in recent years, it's hard to overlook the practicality of the good old fashioned family estate.

Dan wants a car that'll happily dispatch motorway miles, has a load area that will tackle almost anything you can throw at it...