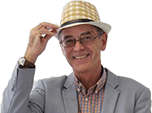 Our Cars: Skoda Superb Estate 2.0 TDI 150 4x4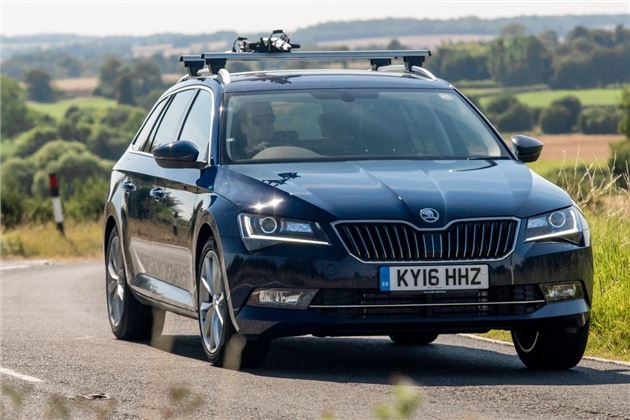 22 September 2016: It's the little touches that make our Skoda estate superb
The Details
| | |
| --- | --- |
| Current mileage | 1998 |
| Claimed economy | 60.4mpg |
| Actual economy | 43.8mpg |
It's the little touches that make our long-term Skoda Superb estate… Superb. You could say this about any car, but the Superb's hidden gems put a smile on my face in a way that its sisters cars (the Volkswagen Passat Estate and Audi A6 Avant) never did.
For example, it was typically Autumnal day on Sunday. Rain. Wind. And more rain. The kids and I had to go into town to get a present for a birthday party – an idea that didn't appeal to my two primary school-age daughters. After several minutes of stomping and slammed doors, they suddenly remember that the Skoda was packing two mighty fine umbreallas in its front doors. The rain clouds cleared the the sun came out, metaphorically speaking.
These umbrellas hidden in the doors are a nod to the Skoda of old. When the Superb was used a diplomatsic car for civic duties in the 1930s and 1940s in what was then Czechoslovakia. Those V8 driven monsters were imposing things, despite also seeing service as ambulances and various other public service vehicles.
Other hidden treasures? You bet. Flip the fuel filler cap and you'll find that there's a handy ice-scraper stowed here for those frosty winter mornings (as well as the tyre pressures). Okay, so it's not the best scraper we've ever used, but it is pretty substantial and should last you a few years. I did wonder how easy it would be to get at on those really cold mornings when the doors are frozen, though.
Superb comes with two umbrellas - one in each of the front doors.
The fun doesn't end there, either. There's a (detachable) LED torch in the boot to help you find a missing teddy when you arrive home from a long drive at 3am and all the street lights are out. It's probably got other uses, but that's what ours gets used for most.
One of the things that really makes the Skoda easy to live with on a day-to-day basis is the ability to set it up for different drivers. You can create different user accounts - I have one and my wife has another. The car's clever enough to remember each person's preferences. So, for example, it knows that I prefer to keep the car in sport mode whereas my wife prefers to have it in eco.
And thanks to the optional memory seats, you don't have to spend ages trying to get comfy – just push a button and it's good to go. It even adjusts the wing mirrors (and will remember the angle of adjustment you prefer when reversing) so all you have to do is take care of the rear view mirror.
The Superb gets another brownie point by having a proper seatbelt for the middle passenger in the rear-seat (rather than just a lap belt). And even though our test car is four-wheel drive, the transmission tunnel isn't that intrusive, which makes it a proper third seat in the back. So far,  so good - the Skoda is living up to its reputation as a fine family wagon.
« Earlier: Parking sensor problems Later: Driving abroad in our Skoda Superb estate »
Updates

Find out what the real world miles per gallon of our long-term load-lugger is

We swap our diesel estate for a petrol hatch - which is better?

Time to get the niggles on our long-term diesel estate sorted.

Skoda's rich cycling heritage makes it easy to transport road bikes in the Superb estate

We put our long-term load lugger through its paces on the continent

22 September 2016: It's the little touches that make our Skoda estate superb
Our long-term Skoda is full of hidden surprises designed to make life easier.

A faulty Superb Estate allows us to get an earlier than expected chance to experience Skoda's dealer network.

Thanks to our big Skoda Superb wagon, Keith is able to indulge his love of large rear ends.

The Superb gets a baptism of fire as Keith takes it on a family holiday. Surely this will all end well..

Is the Skoda Superb Estate the best family load-lugger on the market? Keith has the next six months to find out...