Our Cars: Skoda Rapid 1.6 TDI SE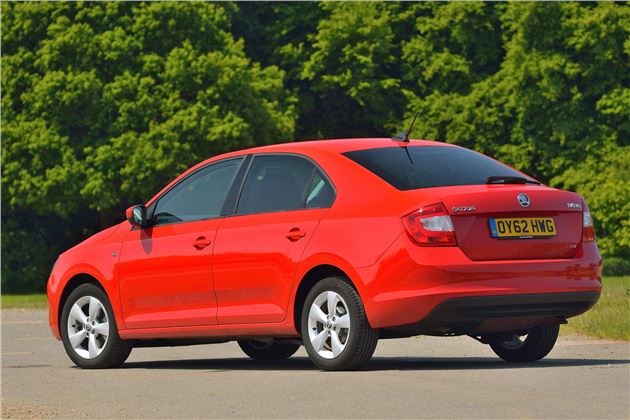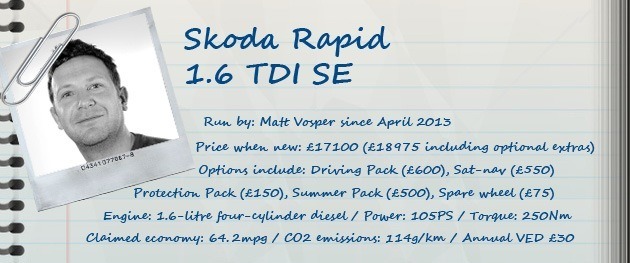 4 October 2013: A storm in a Rapid teacup
The Details
| | |
| --- | --- |
| Current mileage | 16400 miles |
| Claimed economy | 64.2mpg |
| Actual economy | 66.3mpg |
So here we are - six months in and it's already time to bid farewell to our Skoda Rapid. I must say I've been pleasantly surprised by the Skoda and am going to miss it. There are a few extra details that I've previously skipped but feel are worth mentioning so I thought the final update would be a good time to mention them.
Bearing in mind this car is all about value, a traditional Skoda trait, there are some subtle yet nice little extra touches which probably haven't cost the earth but demonstrate how nicely thought out the Rapid is. Firstly there's the ice scraper hidden in the fuel filler cap - such a simple idea that it's surprising no other manufacturer has thought of it before.
I also like the sunglasses holder in the roof by the rearview mirror - a really handy feature for me. Then there's the onboard computer which tells you everything from fuel economy to your range and will even display navigation instructions. But for me the best feature is the reversible boot mat. On one side it's carpeted while the other has a rubberised wipe clean and hardwearing protective surface.
It's especially handy in this car as its boot holds such a huge capacity, ideal for trips to the tip or putting your muddy bike in which isn't far fetched considering its 550 litres of space. The mat is so easy - you just take it out, flip it over and slot it back in. Given my job as a photographer and all the gear I have to carry around, it's proved invaluable.
So sadly my time with the Rapid is up and I have to say goodbye. Not that it;s been faultless. There have been a few teething problems, most notably the water intake issue which should be a simple fix but continues to be unresolved. With winter on the way I'm pleased that I don't have to worry about it any longer. Recently the car again took on far more water just parked on the driveway. Upon inspection it's so bad that after leaving the car for four days there is now condensation on the windows and mould on the seats. This is a car that's just six months old.
Not that I'm going to judge the Rapid on this one fault. The Rapid remains a great car and one that's perfectly designed for a practical family's needs. The fuel economy is outstanding, then there's the huge boot space and the impressive rear legroom. But most of all, it's the Skoda's value for money which really sells it. At £17,100 for our car (without any options) it represents a lot of car for the money given the 1.6 TDI engine and the standard equipment. And now with the new Rapid Spaceback being launched, it makes even more sense. It's simply a great all round package.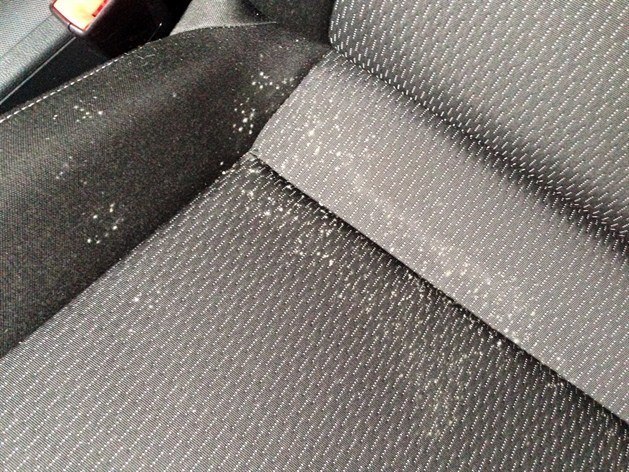 The leaky doors problem is now causing more serious issues such as mouldy seats
« Earlier: Rapid economy on the up