Our Cars: SEAT Leon SC FR 1.4 TSI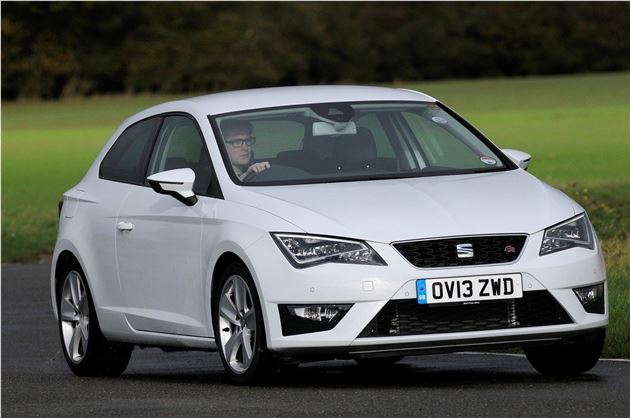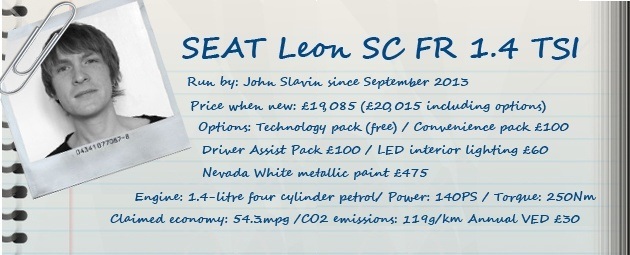 16 April 2014: We wave goodbye to the Leon
The Details
| | |
| --- | --- |
| Current mileage | 4132 |
| Claimed economy | 54.3mpg |
| Actual economy | 48.6mpg |
After 4000 miles, approximately 83 gallons of fuel and one bottle of wiper fluid it's time to say goodbye to our excellent SEAT Leon FR. It has been up and down the UK, but it's spent a lot more of its time in London. So what's the final verdict on the sporty SEAT?

Well it's easy to drive in nose-to-tail London traffic, plus it's simple to park thanks to an impressive parking sensor system. However it's also a surprisingly swift performer. With 140PS from a 1.4-litre petrol engine it's capable of raising a smile – 0-62mph takes an almost hot-hatch quick 8.1 seconds thanks to the fact that small engine is turbocharged.
The handling is neat and precise, so twisting roads are great fun, with the enjoyment enhahced by a purposeful engine note at higher revs. Yet, on top of that, it's  quiet and refined when you're not in the mood for fun, plus it's relaxed on the motorway thanks to cruise control and lane keep assist.
Unfortunately the lane assist system was the only thing that went wrong in our time with the car. After a few weeks it stopped 'seeing' the lanes in the motorway and  displayed an error message. It needed to be returned to SEAT, but it turned out to be a loose screw that caused the sensor to aim in the wrong direction. It was back promptly and hasn't gone wrong since.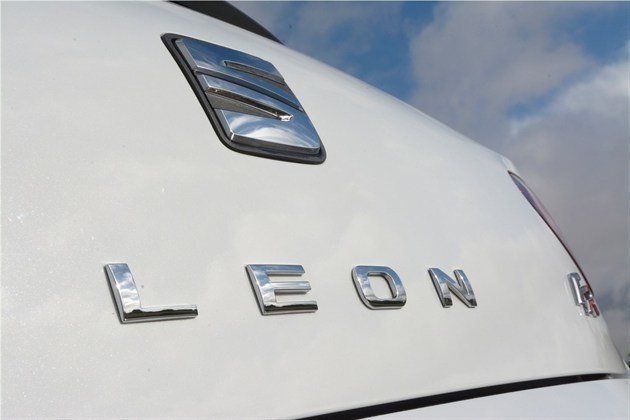 Being an FR our Leon has sports suspension, which you might think would make it overly firm and uncomfortable. Thankfully that's not the case – it's excellent through corners. Body roll is kept at bay and there is plenty of grip, but there's enough compliance to keep the car comfortable over rough roads, speed bumps and potholes.
The FR trim also adds some nice interior details like a flat bottomed steering wheel and red stitching, plus sportier exterior styling. Another nice extra offered with the Leon when we ordered it was a free technology pack, which includes full-LED lights. Along with the optional white paint they make for a great-looking car.
Also included in the pack is a navigation system, which is extremely user-friendly and works well. Very occasionally it redirects you unnecessarily to avoid a phantom traffic jam, but otherwise it's excellent, with clear directions and an accurate estimated ETA.
Fuel economy over the past six months has been reasonable. The official figure is 54.3mpg, which is impressive for a 140PS petrol engine. It hasn't quite matched that in everyday driving, but with a light right foot it's easy to come close. On average our car delivered just shy of 50mpg. Pretty good going.
The Leon has some very close relatives in the Volkswagen Group family – namely the Audi A3, Skoda Octavia and Volkswagen Golf. Each has its merits, but when you consider the Leon's enticing price and sharp styling it comes out as a clear winner – for me at least.
Of the numerous cars I've run for the Our Cars section the Leon has been the most impressive – it offers the best of all worlds. It has strong performance, neat handling, practicality, plus style and quality. The faults that are present are minor quibbles rather than serious problems. It's going to be sad to say goodbye to such a good all round car and its replacement has some very big boots to fill.