Our Cars: SEAT Leon SC FR 1.4 TSI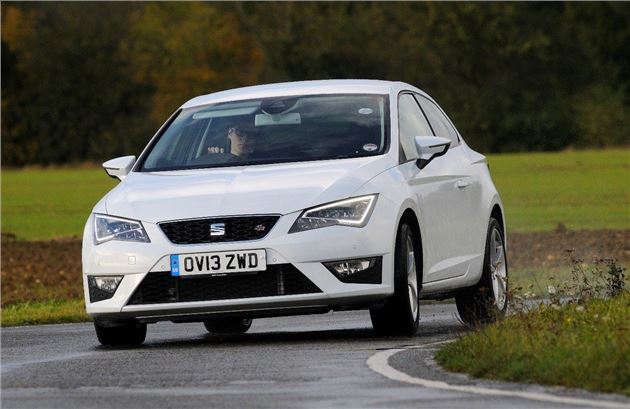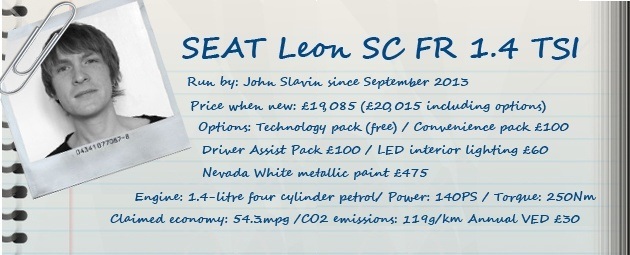 11 November 2013: Platform Partners
The Details
| | |
| --- | --- |
| Current mileage | 1462 |
| Claimed economy | 54.3mpg |
| Actual economy | 43.3mpg |
It's no secret that SEAT is part of the Volkswagen Group, which encompasses a huge number of well-respected car makers – Volkswagen, of course, along with Audi, Skoda, Porsche, Lamborgini and even Bugatti. It's quite logical, then, that the group should share resources across brands. Underneath the SEAT badging my Leon shares a lot with a few other cars from Volkswagen Group, including its platform and engines.
The platform itself is called MQB – which isn't exactly inspiring. It means Modularer Querbaukasten which is German for something even less interesting, but the important point is that it's the very floor of the car, and it's a component shared between the latest Volkswagen Golf, SEAT Leon, Skoda Octavia and Audi A3. It's likely to be used in some upcoming cars too including the next generation Audi TT – so it's a versatile piece of kit.
It means, in theory, that engines and drivetrains can be fitted across the board – in theory there could be an all-wheel drive version of the Leon powered by the same engine as an Audi S3. Whether that will happen or not is a different matter of course, because efforts have been made to imbue each brand with its own sense of identity.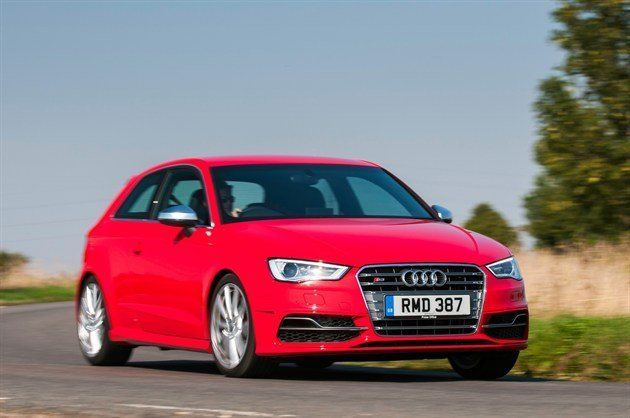 In theory the Leon could be fitted with all-wheel drive
Audi is all about prestige and quality, SEAT stands for youthful dynamism and Skoda represents value and sensibility. Strangely that leaves Volkswagen to occupy a no-man's land between the three, but arguably it doesn't need a special 'identity' because it relies on its reputation, which goes back further than that of any other Volkwagen Group brand.
One of the worries about sharing bits and pieces across various models of car is that it will lead to compromise, which will lead to a less polished product. Thankfully that's not the case with any of the current four MQB platform cars – in fact it means quite the opposite. The Skoda, Volkswagen, Audi and SEAT are all very accomplished and impressive cars.
What it does provide is choice – buyers looking for a good quality, solid family car would do well to consider any of the four cars. So why pick the SEAT over the more prestigious Audi or Volkswagen? Well there's price, for a start. The Leon is priced from £15,550 while the Golf starts at £16,495. The A3 is even pricier at £18,900, while the Octavia from Skoda is £15,990.
That means the sportiest and most youthful looking of the bunch is the cheapest and most accessible, while the most spacious and practical offers the best value for money and the most prestigious commands the highest premium. Which leaves the Golf somewhere in the middle – but that doesn't seem to stop it from selling. Looks like the bean counters in Germany thought it through…
« Earlier: The history of the SEAT Leon Later: We have a problem… »
Updates

It's time to say goodbye to our SEAT Leon. Its replacement has some very big boots to fill.

After a few weeks spent driving other cars I take the SEAT on a long drive to stretch its legs.

The Leon has a comprehensive in car infotainment system with navigation, DAB radio and great connectivity - here's a more in depth look at how it works.

Our Leon is an SC model - which means it has three doors. That might make it look sportier but how does it affect practicality?

How close does the Leon get to its official fuel consumption figure - and how much is that dependent on driving style?

A hectic Christmas break meant covering more than 700 miles in two days - but the SEAT coped well.

The SEAT Leon has coped well with the recent wet, grey and miserable weather, it's just a shame its white paint shows dirt so much.

For new car buyers there's never been such a variety of cars to choose from - so aside from a hatch what else can you get for £20,000?

Lane keep assist and high beam assist are great gadgets to have – but the system on our Leon malfunctioned.

11 November 2013: Platform Partners
The SEAT Leon is built on Volkswagen-Audi group's MQB platform - so what else shares its underpinnings?

The new Leon is undoubtedly capable but SEAT wasn't always such a strong brand. Time to chart the history of our Leon's predecessors.

We welcome the Seat Leon SC FR to Our Cars, and it's loaded with some of the most desirable technology on offer.