Our Cars: Nissan Leaf Tekna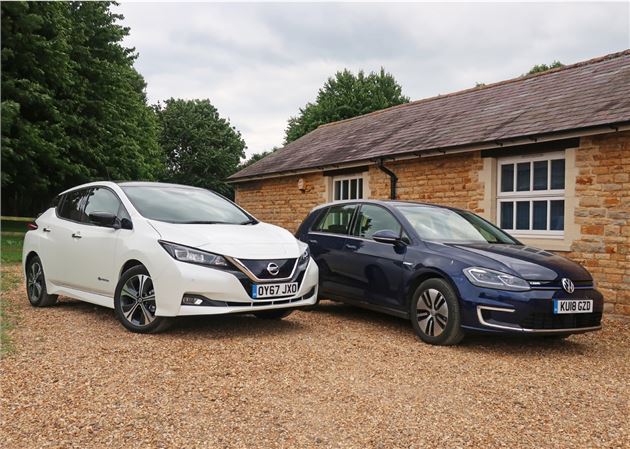 3 January 2019: Nissan Leaf vs Rivals
The Details
| | |
| --- | --- |
| Current mileage | 8201 |
| Claimed range | 168 |
| Actual range | 110 |
If you're after an all-electric family car in 2019, you've got plenty of choice. The Jaguar i-Pace, Kia e-Niro, Hyundai Kona Electric, Tesla Model S, Audi e-tron, and the Volkswagen e-Golf are all ready to give the Nissan Leaf a run for its money.
We can't help but think the Leaf rested on its laurels a bit while it had the sector to itself. Certainly the Volkswagen e-Golf that we had on long-term test last year was the better car. Every family is different, though, and we found it hard going getting the kids and their associated paraphernalia in the Golf. 
We've already reviewed the offerings from Kia and Hyundai and given them glowing reviews. HJ called the e-Niro a 'gamechanger' while new cars editor Andrew Brady felt confident that the Kona addressed the main stumbling blocks of EV ownership, namely list price and battery range. Oh, and both models proved fun and engaging to drive.
For a car company that gave us the GTR and has been at the forefront of EVs for the past five years, we're a little shocked. Nissan often tell us that the Leaf is the world's best-selling electric vehicle… but perhaps a lot of that is to do with the fact that it's the only EV that's affordable and in mainstream production. It'll be interesting to see if smaller manufacturers like Kia and Hyundai can meet consumer demand, especially as the Kona electric has sold out for 2019.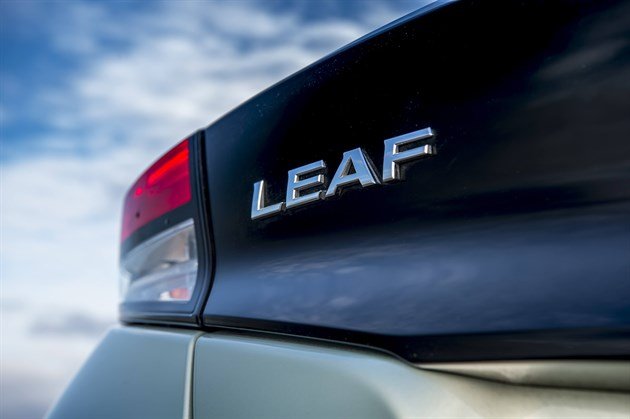 But while the Leaf could be better, there are plenty of things it does well. Unlike the Golf, for example, there's a light when you pop the plug-in flap, which makes 'filling up' at night much easier. And then there's the seats. Developed with the help of NASA (we're not even joking), the zero gravity seat takes its name from the neutral position our spines assume in… yep, you guessed it... zero gravity. Consequently, the Leaf's seats give continuous support – across 14 different points along your back. The results? A mighty comfortable ride.
We'd like to have seen a bit more of this ergonomic mindset applied to the interior. Our first impressions of being behind the wheel are that there a lot of buttons. Buttons for steering assist, eco mode, heated seats, heated wheel, charge timer (on/off), charge flap, audio, media, nav… and that's before you include all the buttons on the wheel.
And the infotainment system can be a bit clunky compared to, say, the slick system of the Volkswagen Group. Over time, we've got used to all the buttons and have settle into the groove of using Apple CarPlay, rather than the inbuilt system.
One niggle we've noticed is the dash display, which doesn't seem to remember how you set it (not that there's that much you can do with it). But what is frustrating is that every time you engage cruise control it uses that screen as its current setting. Not too bad, I guess, but our personal preference is to have the speed displayed as a digital read out because getting comfortable means the steering wheel is low down and obscures the needle on the speedo.
« Earlier: How much does winter hurt in an electric vehicle? Later: What is the real world range of the Nissan Leaf? »
Updates

Should you spring for a wall-mounted charger - or can a three-pin socket cut it?

What is an e-pedal? How does it work? And is it any good? We explain all

There's plenty to like about the new Leaf. Here are just a few highlights.

We reflect on some of the more challenging aspects of running a Leaf

These days, is a car only as good as its app?

Baby wipes, free electricity, judgemental apps and other Leaf owners - Keith reflects on three months in an EV.

We get to grips with coping with the Leaf's limited range on a daily basis.

3 January 2019: Nissan Leaf vs Rivals
How does the latest Leaf stack up against its electric rivals? We find out

A drop in temperature dents the Leaf's range

Can you make the Leaf work if you don't live in the city? We find out