Our Cars: Mitsubishi Outlander PHEV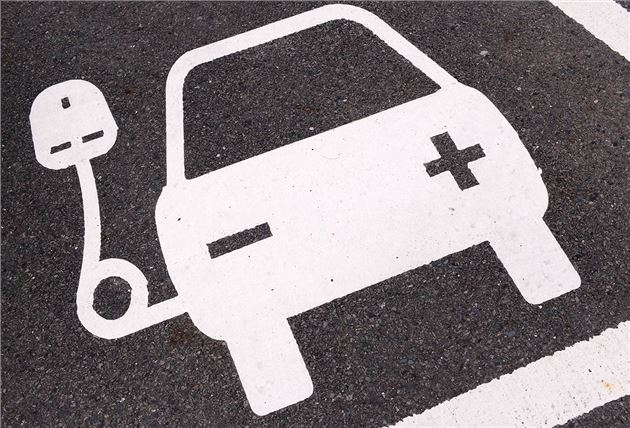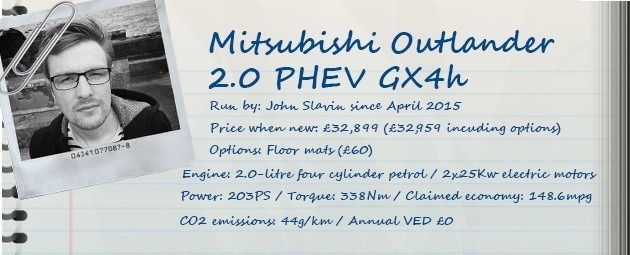 19 October 2015: Where's the infrastructure
The Details
| | |
| --- | --- |
| Current mileage | 7102 |
| Claimed economy | 148.6mpg |
| Actual economy | 48.1mpg |
Plugging in the Outlander PHEV at a public charging area is great. When I'm on a long journey I often stop at one of the many motorway service stations with an Ecotricity charging station, which boosts my range by about 30 miles for free and it takes next to no time at all.
These charging stations are typically quite close to the entrance too, which makes popping in for a coffee an easier experience, especially in the rain. Unfortunately charging points aren't always painless though, which I briefly mentioned in an earlier update.
Several times since the Outlander arrived we've arrived at a charging station only to find it completely out of order. Since they are unmanned it's impossible to get someone to pop over and take a look at the machine and attempt to fix it. If it's out of order, that's that.
However even when they are working things aren't always painless. Most service stations – which are where you're likely to need a quick top up – don't have enough charging points – so you might find another EV (often an Outlander) hogging all the space and electricity.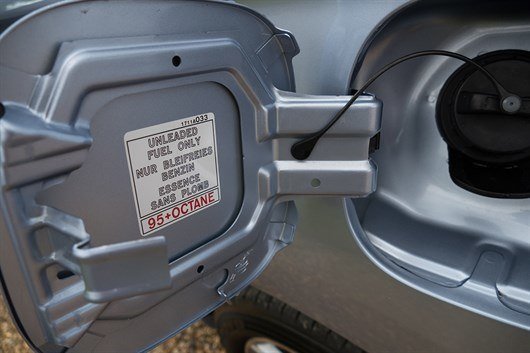 Petrol. A good backup plan.
Obviously you can wait for the owner to come back, but you could be there a long, long time. Obviously I shouldn't complain too much about the free mileage, but it can be deeply frustrating. It's even worse for a pure EV owner – what irritates me could completely strand them.
Britain should take note of the way Amsterdam does things. Almost every street has an electric charging station, so there's almost always a place to charge up, even if one charging station is down, there'll be another one extremely close by.
Fortunately Britain isn't resting on its laurels. There are proposals to improve charging infrastructure and to educate motorists on the benefits of choosing an EV. It is still early days for EVs, after all – so some problems, including a lack of charging points, are to be expected.
Besides, the Outlander PHEV doesn't really even need to be charged – it would carry on working if you only ever fuelled it with petrol. That would defy the point, of course – but it is something of a get out of jail free card – a futuristic, electric car that will work here and now, even if the infrastructure is in its infancy. 
« Earlier: Outlander gets a new face Later: Waving off the Outlander »
Updates

After six months of driving around on a mixture of petrol and electricity, it's time to say goodbye to the Outlander PHEV.

19 October 2015: Where's the infrastructure
Out of order chargers and other EV drivers are getting on my nerves - but fortunately I can always rely on petrol to sort me out.

Since our Outlander arrived, Mitsubishi has busily beavered away on the design – now Outlanders get updated styling and a few other tweaks.

Matt was initially impressed with the space and quietness of the Outlander, but after covering some miles does he still like it?

John hands the Outlander over to Matt Vosper for a couple of weeks to see if it suits his high mileage driving.

If you've settled on the idea of driving a pluh-in hybrid, what other options are there aside from the Outlander?

The Outlander PHEV is a fantastic company car, thanks to BIK benefits that will save many drivers thousands of pounds.

What fits in an Outlander? Rather a lot of stuff, it turns out. John finds out as he buys an old moped.

The navigation system in the Outlander seems to be haunted by the ghost of a demon headmistress...

The Outlander has paddles for choosing one of five levels of regenerative braking - mastering them can add miles to the range.

Keeping the Outlander PHEV topped up is essential if you want to make the most of a tank of petrol - these are the methods.

We welcome the plug-in hybrid Mitsubishi Outlander. Part electric car, part petrol car, all futuristic.