Our Cars: Mitsubishi Outlander PHEV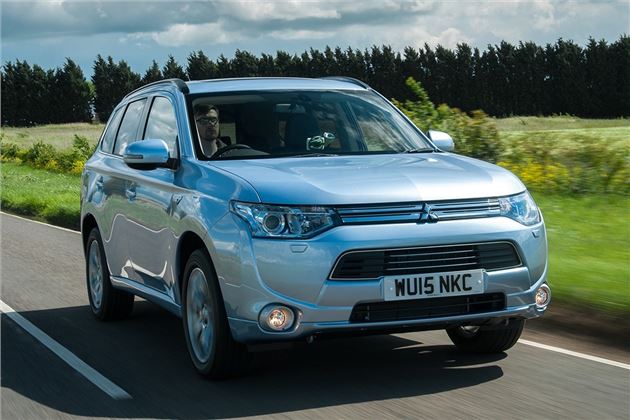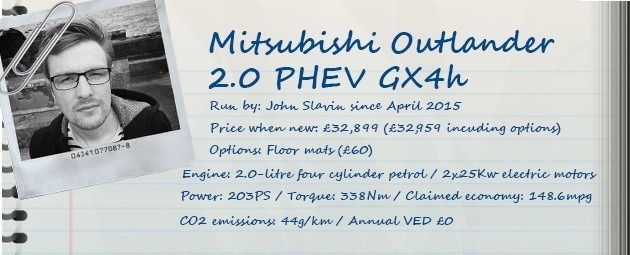 14 July 2015: Company car driver? Here's your new car
The Details
| | |
| --- | --- |
| Current mileage | 3362 |
| Claimed economy | 148.6mpg |
| Actual economy | 63.3mpg |
A company car is a nice perk, but it doesn't come free. As with everything nice there is a tax to pay, called Benefit in Kind (BIK). It depends on a number of factors including the type of fuel, the value of the car and the driver's income. For many that puts a big SUV out of reach – but the Outlander PHEV falls into the sweet spot.
The numbers speak for themselves. A Mitsubishi Outlander GX4 diesel automatic costs £31,899 while a GX4h PHEV costs £32,899 after the Government's greener vehicle discount. The diesel emits 153g/km of CO2, which places it in the 26 per cent BIK band. A 20 per cent company car driver would therefore pay approximately £1660 a year in BIK for it.
The PHEV, however, falls in to the five per cent BIK band. That's the lowest rate for any kind of vehicle aside from a pure EV. Calculations are based on the list price of the vehicle, so the greener vehicle discount isn't taken into account for the calculation, but even so a 20 per cent company car driver would pay just £379 a year in BIK.
That means choosing a PHEV over a diesel saves a company car driver £1281 a year in BIK – plus they can do most of their commute for next to free on electric power. It's a no-brainer, really – if you're looking for an SUV as your company car then there's every reason to consider the Outlander PHEV.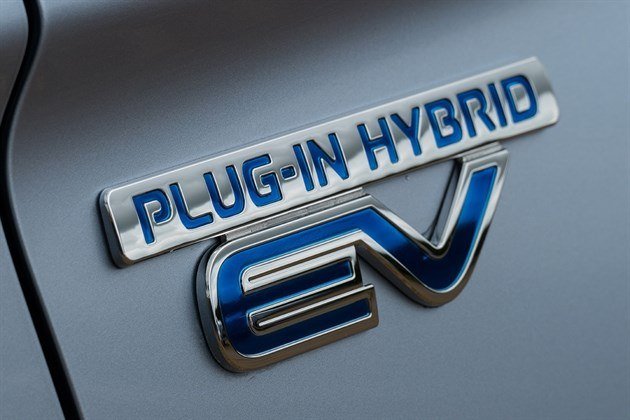 A wallet-friendly badge
The savings are even greater if you commute into central London every day, since the Outlander PHEV is congestion charge exempt. Thanks to its emissions falling below the 75g/km threshold the Outlander PHEV just needs to be registered at a cost of £10, following which there is no daily charge at all, potentially saving thousands every year.
Currently Outlander PHEV buyers and owners don't have to pay for road tax (or VED, as it's officially called), since emissions are below 100g/km. But from April 1 2017 this will no longer be the case, thanks to some government tax tinkering. From then VED will be a straight £140 each year for all cars.
There are two exceptions – pure EVs will still qualify for free annual VED and cars priced at more than £40,000 will pay a surcharge of an additional £310 per year for five years. VED bands based on CO2 do still exist, though – but they only make a difference when you buy the car. The first year rate for the Outlander PHEV will be £10, but for high emission vehicles this can be as much as £2000. Ouch.
The nice thing about this is that it isn't retrospective, so if you already own an Outlander PHEV or if you buy one before April 2017 then you'll benefit from free VED forever. And besides, the £140 cost of VED from 2017 onwards won't dull the Outlander PHEV's appeal to company car drivers – it'll still be much cheaper in BIK than a diesel. 
« Earlier: How practical is the Outlander? Later: What are the alternatives? »
Updates

After six months of driving around on a mixture of petrol and electricity, it's time to say goodbye to the Outlander PHEV.

Out of order chargers and other EV drivers are getting on my nerves - but fortunately I can always rely on petrol to sort me out.

Since our Outlander arrived, Mitsubishi has busily beavered away on the design – now Outlanders get updated styling and a few other tweaks.

Matt was initially impressed with the space and quietness of the Outlander, but after covering some miles does he still like it?

John hands the Outlander over to Matt Vosper for a couple of weeks to see if it suits his high mileage driving.

If you've settled on the idea of driving a pluh-in hybrid, what other options are there aside from the Outlander?

14 July 2015: Company car driver? Here's your new car
The Outlander PHEV is a fantastic company car, thanks to BIK benefits that will save many drivers thousands of pounds.

What fits in an Outlander? Rather a lot of stuff, it turns out. John finds out as he buys an old moped.

The navigation system in the Outlander seems to be haunted by the ghost of a demon headmistress...

The Outlander has paddles for choosing one of five levels of regenerative braking - mastering them can add miles to the range.

Keeping the Outlander PHEV topped up is essential if you want to make the most of a tank of petrol - these are the methods.

We welcome the plug-in hybrid Mitsubishi Outlander. Part electric car, part petrol car, all futuristic.