Our Cars: MINI Countryman PHEV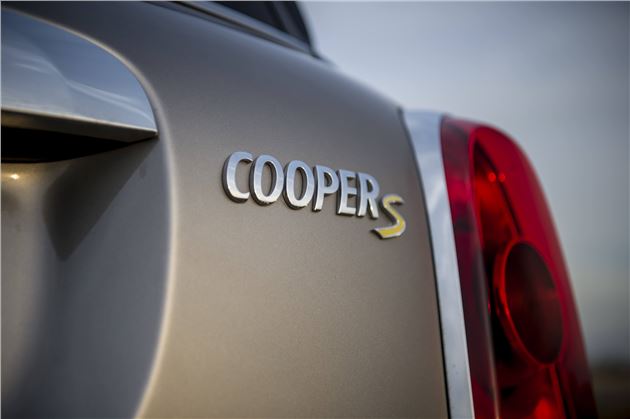 14 November 2017: Our big MINI PHEV: what's it all about?
The Details
| | |
| --- | --- |
| Current mileage | 822 |
| Claimed economy | 134.5mpg |
| Actual economy | 61.4mpg |
| | |
Before getting into the pragmatic reality of running the BIG MINI, we should probably talk a bit about how it works and what it promises.
It's powered by a plug-in petrol-electric hybrid drivetrain – one that gives it de facto all-wheel drive because the petrol engine turns the front axle and the electric motor the rear one. The power sources can each work alone or simultaneously, resulting in the unique – and occasionally bizarre, more of which later – reality of a car that's both front and rear-wheel drive. It makes roundabouts more interesting, anyway.
MINI claims a 25-mile range from the electric motor  alone, which has 88PS and, more importantly, 165Nm peak torque from standstill. For reference, a MINI One petrol hatchback gives you 102PS and 190Nm at 1350rpm.
Add the petrol motor – the three-cylinder unit found in the MINI Cooper, with 136PS and 220Nm – and you've got a combined output of 224PS and 385Nm. That's enough to justify attaching a 'Cooper S' badge to the tailgate. The 0-62mph time justifies it too - 6.8 seconds.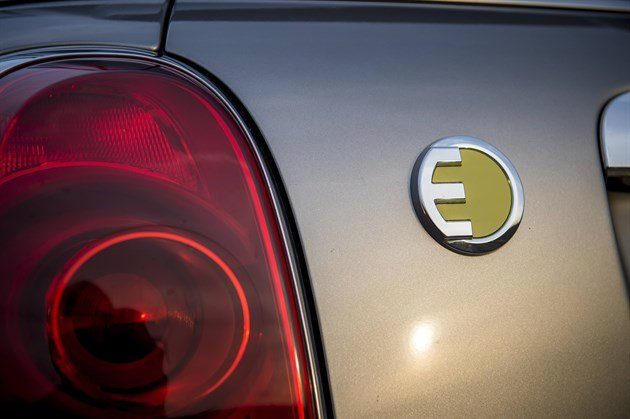 This is the badge you get on a PHEV. Green...
The 0-62mph time also, no doubt, gives MINI license to call this Countryman "a sporty proposition" and such like. That's paraphrased from a conversation I had with someone at the company, the subtext being "this is not an eco car, but a fun car that happens to be eco."
The sub-subtext to that, I reckon, is "don't expect any green miracles from this thing." As you'll discover in later updates, that's a wise approach.
In fairness, that's the case with all petrol-electric hybrids, as our Real MPG figures attest. To save you clicking the link, Britain's best selling plug-in, the Outlander PHEV, manages 58% of its claimed 100mpg average.
If our MINI gets 58% of its claimed average I'll be over the moon. Not literally. It will be 78mpg. BIG MINI's official combined consumption rating is 134.5mpg. Never going to happen, surely.
« Earlier: New arrival: Mini Countryman Cooper S E ALL4 PHEV Later: 1,000-mile(ish) report: this MINI makes sense, somehow »
Updates

An unexpected late night knock at the door starts the latest chapter in the MINI's odd behaviour…

In cold statistical terms, BIG MINI works very well for some and not so for others - but there's joy for all in the cabin.

Our Countryman isn't giving us anywhere near its claimed mpg - obviously - but what if you're a company car driver?

As the temperature drops so too does the MINI's battery range, and so too does overall fuel economy...

Our Countryman PHEV isn't giving us anywhere near the economy it should be. It's getting frustrating.

We've established that BIG MINI electric is fun to drive, but unfortunately it's also a very flawed long distance car.

We've had our big hybrid MINI for a while now, so if you're after a road test, here's the first half of one.

The hybrid Countryman is part zero-emissions car, part hybrid hot hatch, depending where you are...

The first few weeks toing and froing with our big plug-in MINI is bringing much frugal enjoyment.

14 November 2017: Our big MINI PHEV: what's it all about?
The MINI Countryman plug-in has a complicated and intriguing drivetrain. Here's the crack.

Our big plug-in MINI has arrived. It's confusing and exciting in equal measure. Mark explains all...