Our Cars: MINI Countryman PHEV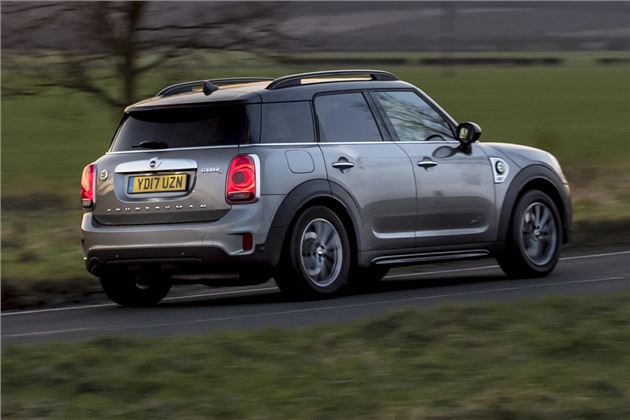 22 March 2018: BIG MINI, why so glitchy?
The Details
| | |
| --- | --- |
| Current mileage | 3717 |
| Claimed economy | 134.5mpg |
| Actual economy | 51.2mpg |
| | |
It's 11pm on a Sunday night. I'm in bed, very nearly asleep. Knock at the door. I must be dreaming. Who'd be knocking at the door now? I roll over.
Knock, knock, KNOCK.
Damn. Jump up, clothes on, downstairs. I don't know why I always assume it's a psychopathic murderer politely knocking on the door late at night, but I do. I blame Netflix. 
Whatever. Open the door.
"Do you know your boot is wide open?"
"Is it? Oh bloody hell. Thanks for letting me know."
"You're welcome. I just thought it was a bit strange because all your house lights are off."
What a lovely old lady. I thank her profusely, put the crow bar down, go out and confirm that, yes, BIG MINI's boot is wide open. It was definitely closed when I left it a couple of hours earlier.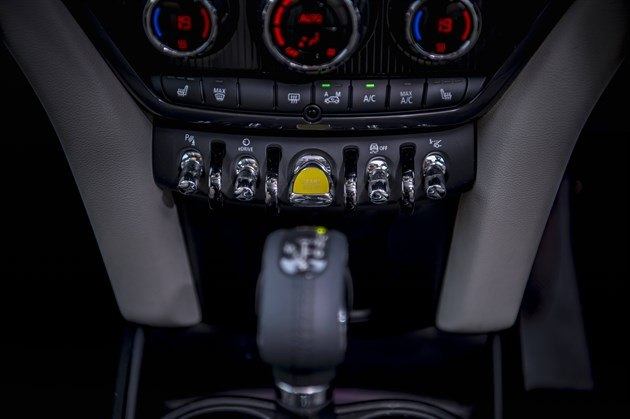 Toggles. Lots of toggles. 
It all started at the pumps. I was stood there, filling up and thinking about the Queen, when the boot opened. All by itself. 'That's weird', I thought, but the key was in my pocket and I was daydreaming, so maybe I pressed it by accident? (You can open the automatic tailgate with the key, in case that wasn't clear.)
Couple of weeks later, happened again. This time I know I hadn't pressed the key. I mentioned it to our Nicola. "Oh yeah, that's happened to me too!"
So, BIG MINI likes to open its boot when it's being filled up. And, it seems, when it's parked outside the house. It's very embarrassing because, this being a family motor, the boot is usually full of…well, ****. So when there's someone behind waiting to fill up, they see all that ****. And they also see you mutter "for ****'s sake" before closing the boot, mid fill-up.
But that's not the only glitch. More worryingly (despite the fact that I'm about to give it a tenth of the column space of the boot stuff), the car cut out once, after I pressed the drive mode toggle. 
Plus, the cruise control does what it wants – quite often it'll just stop working and give me some message about being non-operational – and the Bluetooth doesn't like hooking up to my phone, also arbitrarily.
The upshot: my trust in BIG MINI is eroding. It's not unusual to lack faith in an ancient runabout or something French, but it is unusual to start losing faith in £44,000 worth of brand new BMW. Weird.