Our Cars: MINI Countryman PHEV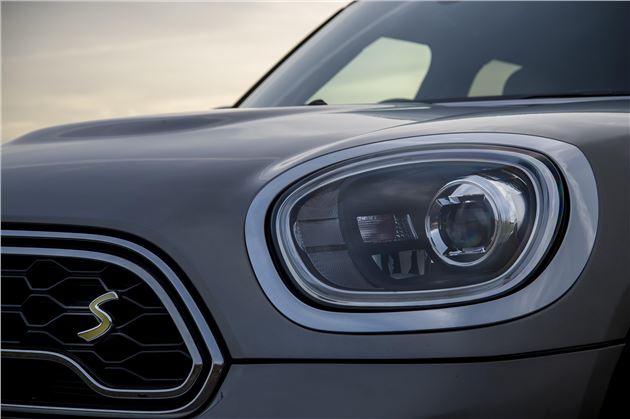 8 February 2018: BIG MINI PHEV's charge sheet
The Details
| | |
| --- | --- |
| Current mileage | 2993 |
| Claimed economy | 134.5mpg |
| Actual economy | 51.5mpg |
| | |
When BIG MINI first arrived we considered having a fast charger fitted to the house. There's a Government grant for it and everything: 75% of the cost, capped at £500, which, coincidentally, is about how much it costs to have one installed. Weird, that.
Long story short, we needed to prove that we'd have the car for six months – the minimum ownership period required to qualify the grant – and for various reasons we weren't able to do that. So, unfortunately, this time around we won't be able to tell you what difference it makes having a fast charger.
Saying that, we pretty much know what difference it will make – it'll reduce the time to charge the car from around eight hours to two and a half hours. Additional convenience, yes, but to us it doesn't seem to make much difference – the car is away during the day, then left to charge overnight. Via a cable that runs into the garage. The same thing our next door neighbours do with their Nissan Leaf.
Of course, there are occasions – weekends usually – when having a 2.5-hour charge time would be handy, and frankly if we owned the car we'd certainly be investing in a charge box.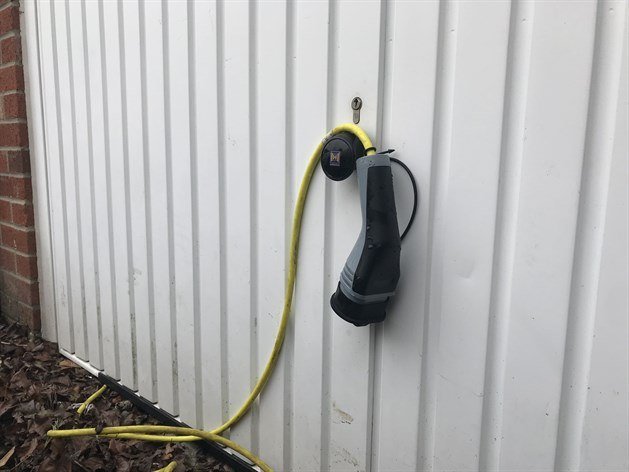 Here's what owning a £44,000 petrol-electric hybrid car looks like. Pure glamour. 
Anyway, whichever way it's dispensed, a full charge will give you "up to 25 miles", says MINI. It's the sort of claim that shops make during the sales. "UP TO 70% OFF!" they scream, which of course could mean 1% off, which is a number in the 'up to 70%' range.
And so it is with the MINI, which started off giving us 18-20 miles of electric driving, but as the winter has come and the temperature has dropped, it's now closer to 15. So we're dipping into the tank more on shorter journeys with a flat battery, which is dragging down our short-distance economy. 
In fairness, 50mpg-plus is very good for such a big car – and it's that which we should focus on, really – but it's hard not to see it in the context of the claimed 134.5mpg. And the list price. And a standard diesel engine.
There's the tax thing to think about, of course, but we'll do that next time.  
« Earlier: BIG MINI, big miles, big bills Later: Does tax make this PHEV worthwhile? »
Updates

An unexpected late night knock at the door starts the latest chapter in the MINI's odd behaviour…

In cold statistical terms, BIG MINI works very well for some and not so for others - but there's joy for all in the cabin.

Our Countryman isn't giving us anywhere near its claimed mpg - obviously - but what if you're a company car driver?

8 February 2018: BIG MINI PHEV's charge sheet
As the temperature drops so too does the MINI's battery range, and so too does overall fuel economy...

Our Countryman PHEV isn't giving us anywhere near the economy it should be. It's getting frustrating.

We've established that BIG MINI electric is fun to drive, but unfortunately it's also a very flawed long distance car.

We've had our big hybrid MINI for a while now, so if you're after a road test, here's the first half of one.

The hybrid Countryman is part zero-emissions car, part hybrid hot hatch, depending where you are...

The first few weeks toing and froing with our big plug-in MINI is bringing much frugal enjoyment.

The MINI Countryman plug-in has a complicated and intriguing drivetrain. Here's the crack.

Our big plug-in MINI has arrived. It's confusing and exciting in equal measure. Mark explains all...