Our Cars: Lexmoto Tempest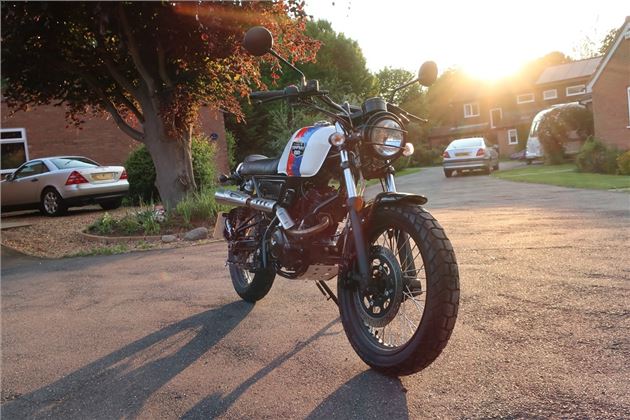 24 June 2019: Our little bike joins the HJ fleet
The Details
| | |
| --- | --- |
| Current mileage | 1187 |
| Actual economy | 102mpg |
We haven't run a long-term motorbike since the Kawasaki Z250 SL in 2016, so I thought it was about time we got back into the swing of things. Pictured it the the Lexmoto Tempest, a little 125cc bike, that I'll be running for the next few months.
Firstly, why did I choose the Tempest? Well, I'm in the process of stepping up to a full motorcycle licence - meaning, for now, I can only ride 125cc bikes. Lexmoto is an exceptionally popular brand with learners, in no small part due to the very low prices, selling more Chinese bikes in Britain than anyone else. Simply put, I want to see what all the fuss is about.
Learners often want the cheapest bike they can get their hands on. And, without knowing too much about buying a bike and what to look out for, many learners want to buy new. Enter, the Lexmoto Tempest. Priced at £1800, or a measly £36 per month on finance, the Tempest is significantly cheaper than obvious rivals (Sinnis Scrambler: £2379; Herald Classic 125: £2229). Although, I'll get into the ins and outs of buying the Tempest on finance in another update...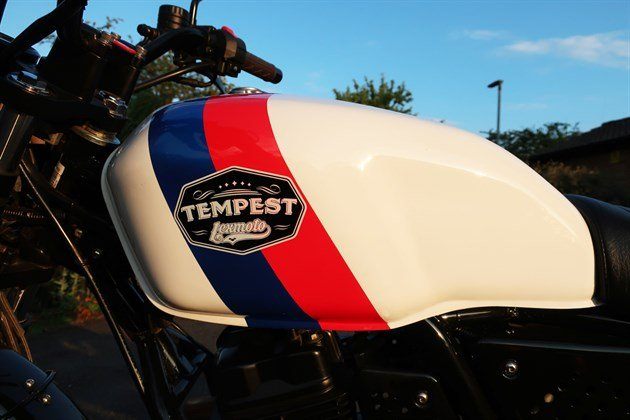 My little 125cc offers 9.5PS, which is plenty of oomph to get around town. When you aren't in the urban jungle, this little street scrambler will work its way up to 60mph without too much trouble - but when trying to go up into the mid-60s, I can feel the bike struggling a bit.
The five-speed gearbox is decent, although can sometimes slip into false neutrals. Brakes are firm but, at this price, it's no surprise we don't get ABS or adjustable front forks. The twin rear shocks come with five-step pre-load adjustment only. On the plus side, handling is easy and should give learners more than enough confidence on corners and when filtering. At 126kg, Lexmoto's chic cafe-racer is the same weight as the Honda CB125R - although, it doesn't feel quite as balanced on the move.
Despite some minor gripes, the Tempest is a bike that I'm always excited to get back on. It's the type of bike that makes me pleased when my other half asks me to go to get some more bread from the shop because it means getting to go out for a ride. It's not flawless by any means, but it does put a smile on our face. Stay tuned for more updates. 
Later: You get what you pay for... »
Updates

Chinese motorcycles are a big talking point considering their rise in popularity over the last few years. But are they unreliable like some say or is that brand snobbery talking? Well, let's get into it.

Georgia walks you through finance options on the Lexmoto Tempest 125.

24 June 2019: Our little bike joins the HJ fleet
Surprise, sometimes we run long-term motorbikes. See why Georgia has opted to run a Lexmoto Tempest 125 for the summer.