Our Cars: Lexmoto Tempest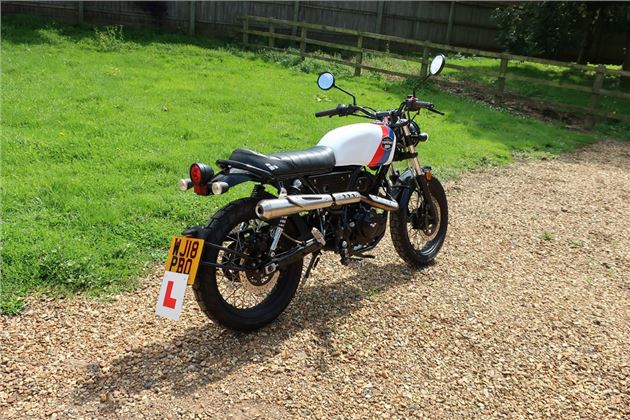 6 August 2019: Should I buy a Chinese motorbike?
The Details
| | |
| --- | --- |
| Current mileage | 1396 |
| Actual economy | 97mpg |
| | |
If you do so much as a quick Google search into opinions on Chinese motorcycles, you'll quickly find yourself down the wormhole. It would be easy to class those that claim they wouldn't touch a Chinese bike with a bargepole as brand snobs, but there is some element of truth when it comes to the falibility of brands like Lexmoto.
When it comes to buying a 125cc bike, most riders just want to spend as little money as possible. At the end of the day, it'll mostly be used for commuting, ragged within and inch of its life and then sold on. If you'll be leaving your bike locked up outside year round, rust is also a problem for Chinese bikes - so bear that in mind. You don't want to be pumping money into a cheap bike to keep it going.
Our Lexmoto Tempest 125 retails at £1800. If you're buying new, that's a very appealing number for a new motorbike, especially one with the cafe racer looks of the Tempest. However, having searched the classifieds for bikes you could get for the same amount or less - there's a few keenly-priced contenders that would appeal with the backing of a bigger brand name.
Firstly, a 2009 Suzuki Maradauer 125 with 12 months MoT, 4 previous owners and 24k miles on the clock is up for £850. A nice looking 2011 Honda CBF125 with 51k miles on the clock and 2 previous owners is also up for grabs for £780. Both bikes are in good condition, albeit not new - but both being Japanese with big dealer networks, a strong customer base and reputation for reliability and quality mean that a lot of folks looking for a learner-legal machine would opt for the Suzuki or Honda over the Lexmoto.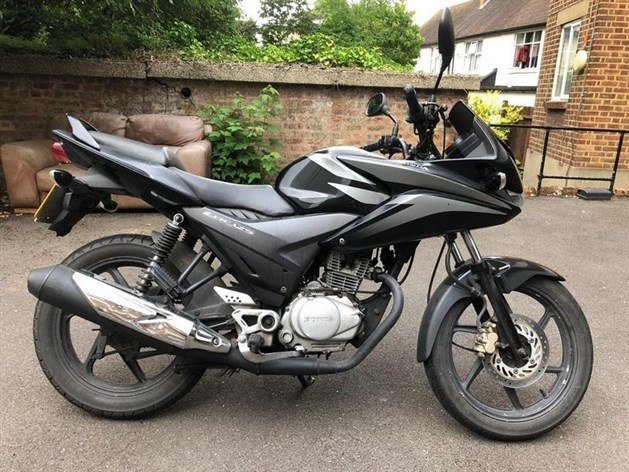 Having ridden a fair few 125s in our time (Honda CB125R, Honda Monkey, Lexmoto ZSX-F, Lexmoto Tempest, Suzuki GSX-R, Suzuki GSX-S etc) we liked the newest incarnation of the Honda CB125R, granted a near-£4000 price tag definitely places it at the premium end of learner bikes. But that's not to say we're snug in the corner alongside those who wouldn't buy a Chinese bike like a Lexmoto, Sinnis and Zontes.
While there's the argument that Chinese bikes are cheap for a reason and you might find it difficult to sell on if it survives being battered for a few months or years, that opinion is arguably a bit long in the tooth considering many firms have closed or amalgamated in recent years, leaving the better ones to continue selling better bikes. This gains even more weight when we consider that some Japanese manufacturers share factories with Chinese bike manufacturers. 
Taking bike maintenance into account, which is a big part of motorcycle ownership, some new riders are a bit wary of tinkering and possibly voiding a warranty on a new bike. Used bikes should always come with a detailed service history so you know what you're getting yourself into. Plus, you can always ask friends, watch YouTube videos or go on a course if you aren't too sure about maintenance.
Bottom line: Japanese bikes are more reliable simply because of higher quality parts and frankly a better availability of parts, but that comes at a high price unless your willing to buy a bike with a few previous owners. If it was our money and we were expecting to clock up a lot of miles then we'd probably put it into a an older Honda CB of some sort because we simply prefer the performance and the way they ride. But if we were dead set on a new bike then we'd happily hoon about on a Lexmoto considering it costs us about £6 a week to fill up currently - as we have been doing for the last three months/1300 miles. Just don't expect a high resale value.
« Earlier: You get what you pay for...
Updates

6 August 2019: Should I buy a Chinese motorbike?
Chinese motorcycles are a big talking point considering their rise in popularity over the last few years. But are they unreliable like some say or is that brand snobbery talking? Well, let's get into it.

Georgia walks you through finance options on the Lexmoto Tempest 125.

Surprise, sometimes we run long-term motorbikes. See why Georgia has opted to run a Lexmoto Tempest 125 for the summer.