Our Cars: Honda Civic 1.8 i-VTEC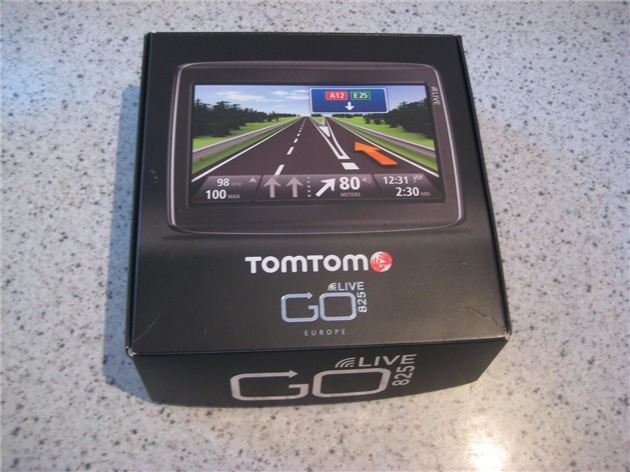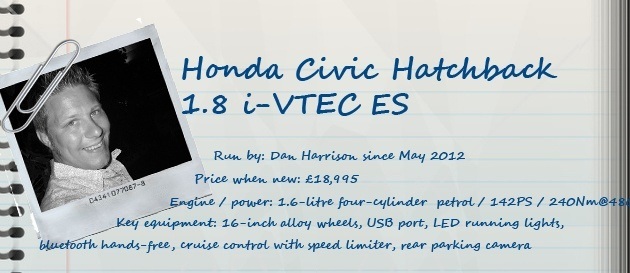 19 September 2012: Sat Nav: Built-in or TomTom, which is the smarter option?
In the past I've regularly had built-in sat-navs in my car. But this time round, things are a little different.
Instead of going for Honda's built-in unit, I've decided to live with a TomTom 825 Live, which at around £200 (depending on the retailer), is rather a snip compared with the £675 that Honda wants for its compact system and the £2000 for the fully integrated system. But is the TomTom up to the job, or is it a false economy?
This TomTom is what's called 'connected'. In a nutshell, it means that it'll keep up up-to-date with traffic jams (with detailed information on delays and how long you'll be held up for), show the current locations of speed cameras (including mobile and fixed), integrates with Google Local Search to pinpoint local businesses and shows weather forecasts. You may well wonder how it manages to keep all of that updated – these Live versions of TomTom's sat navs have a built-in SIM card. You get a year's subscription included in the cost, but after that it's £47/year. But that is at least enough time to work out whether it's worth forking out for every 12 months. If driving is your job, £4 per month is probably something of a bargain for the time (and potentially missed appointments) that it will save you.
Drivers can also enter addresses through the speech-recognition technology, while built-in Bluetooth allows you to make calls on the move and there's 4GB of internal flash memory.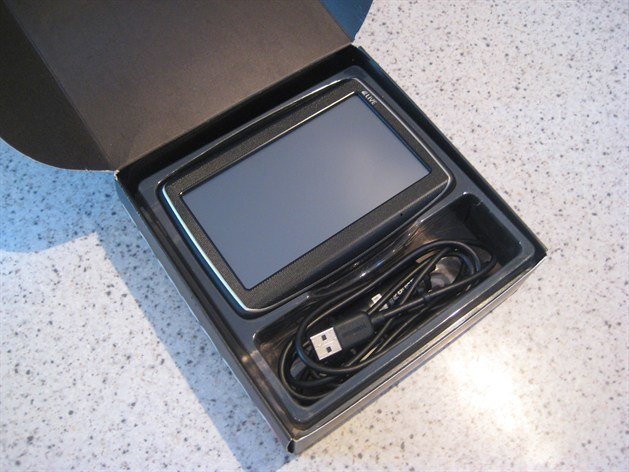 The TomTom 825 Live comes in a small box, but on first opening it's rather impressive. The unit itself – with a 13cm (just over 5-inches) 480 x 272 pixel touchscreen display – takes up the majority of the contents. The 'sucker' mounting arm is built into the unit (which means you can't lose it), so the only other bits in the box are a USB lead/12V in-car charger and small user guide. Before using it, I downloaded the latest update via tomtom.com/getstarted, which was quick and simple. I also allowed it to charge, so that I didn't have to mess round with charging cables on the move.
| | |
| --- | --- |
| | |
Mounting it into the car is easier than before thanks to a re-designed mounting arm. The ball-joint pivot means that it swivels 180 degrees and there's an optional dash-mount that you can buy too. The unit itself has just one button, which is to turn it off and on, and everything else is done on-screen. It's a very easy user-interface to navigate and the features that you use most are the easiest to find and use, which is a huge improvement on TomToms of old. It's smarter, more logical and very intuitive. The touch-screen part takes a bit of getting used to. It's not as responsive as a mobile phone or tablet and requires firm, definite finger-stabs.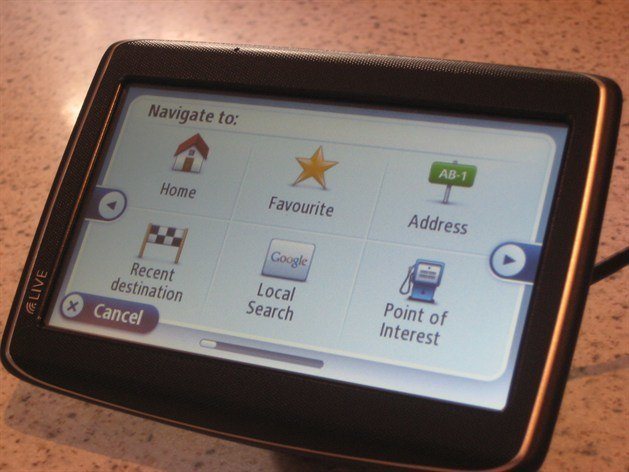 But that's only a small gripe and doesn't really affect the overall experience. Once on, the first thing that the TomTom 825 Live presents you with is a map. Press it to navigate to your destination, where there are several options, including Home (though not a great idea, in case the TomTom is stolen), favourites and address (with postcode support). At this point, you can also use the Google Local Search functionality if you're looking for a local business. Enter an address and it quickly works out the route – there's very little hanging around and it's no slower than even some of the best built-in systems that I've used over the years. You'll then get details of the length of your trip and – crucially – any accidents en route. Another neat touch is that you can set the departure time (in 15 minute increments) to see if it makes an impact on your arrival time.
| | |
| --- | --- |
| | |
When you're out and about it works well, very well in fact. It generally keeps up well with the car and has accurate placing, even on remote backroads. Voice instructions are another new feature on the latest TomToms, which are not only useful for making precise turns, but it's something else that used to give built-in manufacturer options the edge – not any longer. Another feature that it's pinched from those built-in units is how it handles motorway junctions, with flashing orange arrows to indicate which lane that you should be in. This is especially useful when motorways merge and split.
The matte coating came into its own on both the sunny days that we had over this summer and greatly reduced glare; it remained easy to read at all times.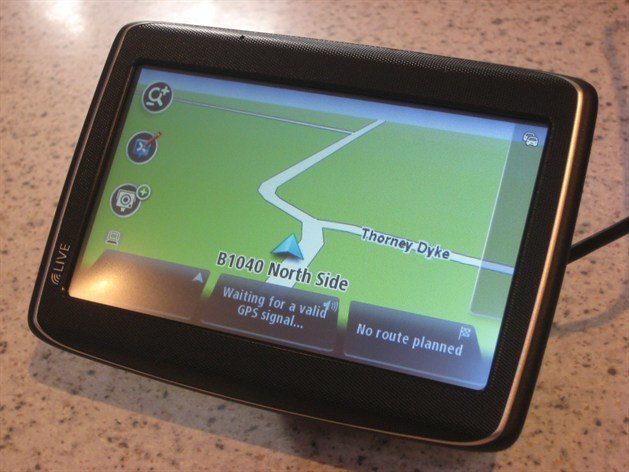 This latest generation sat nav is very impressive, packing in many of the features that I'd expect from a built-in sat nav system. What many people don't realise is that when you spend £1500 or s on a sat nav, when specified as an option, you only get a proportion of that back when you come to sell. Options depreciate in the same way that the car's value does. So, after three years or so, that sat nav will add only a fraction of what you paid for it to its overall value. You'll certainly have lost more than this TomTom's £200 price tag.
It means that this TomTom makes a convincing case in place of a built-in system. It comes packed with features that used to give manufacturer systems the edge and is clever and clear enough to make it worth buying over using a sat nav app on a mobile phone. That is for now at least.
« Earlier: Magic seats are ... errr... magic