Our Cars: Honda Civic 1.8 i-VTEC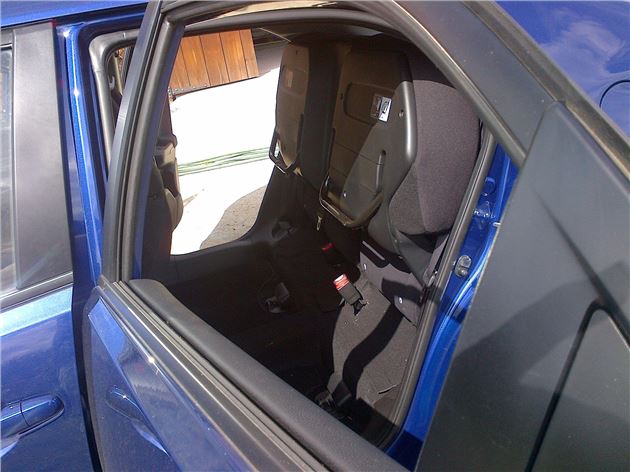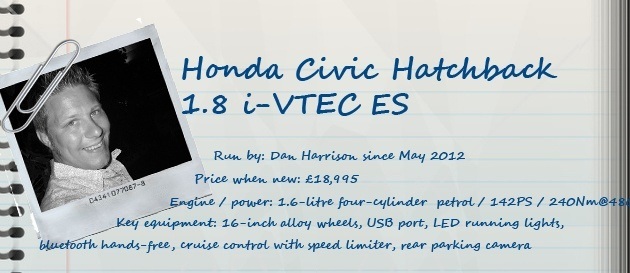 23 August 2012: Magic seats are ... errr... magic
One feature that's always been popular on the Honda Jazz are its 'magic seats' in the back.
They've been a standard item in the Jazz since it launched back in 2002 and since they've been available on the larger Civic, they've become a stand-out feature in the Civic and gives it a practicality edge over its rivals,
If you're unfamiliar with Honda's excellent 'magic seats', then the concept is beautifully simple, even if the engineering behind it isn't: the seat squab bases can be folded upwards to free up floor space for large, bulky items. That means you have a choice. You can still conventionally fold the seats to increase bootspace, but you also have the option of keeping those seatbacks in place and folding the squabs upwards. They then lock into place so that they don't fall back down when you're on the move.
For me, personally, this feature has been a hugely useful. Within seconds the Civic can be transformed from everyday hatch into a car that has near-MPV levels of space. It's surprising just how much space there is and how practical the Civic becomes. Especially so if you're planning a wedding - we were able to pick up the drinks for our wedding from a local vineyard in just a few short trips, thanks to those 'magic seats' (see below)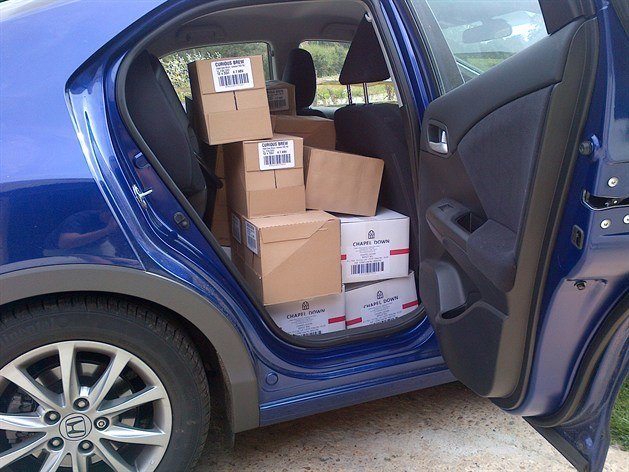 « Earlier: Honda Civic Small Details Sorted Later: Sat Nav Smarter Option Tom Tom 825 Live »
Updates

I've decided to so without sat nav on my latest car to see if the TomTom 825 Live is a realistic alternative.

23 August 2012: Magic seats are ... errr... magic
Civic finally gets the 'fold-up' seats that have been so popular in the Jazz for years.

It's the small things that can delight or irritate when you run a car over a longer period. So how does the Civic do?

At first glance, there isn't much difference between old and new Civics, but, under the surface there are some notable changes.

The Civic has set the net alight with chatter - apparently. We're running one for six months t see what all the fuss is about.