Our Cars: Honda Civic 1.8 i-VTEC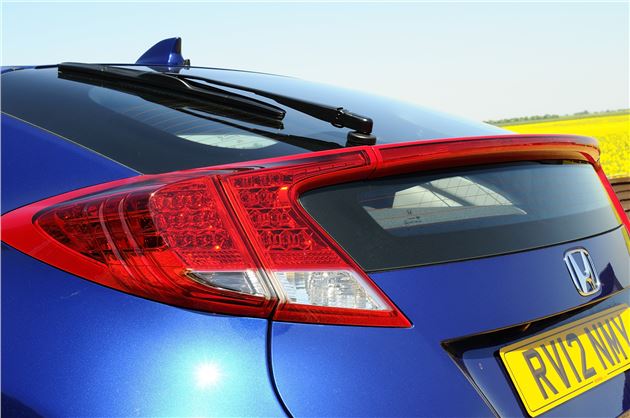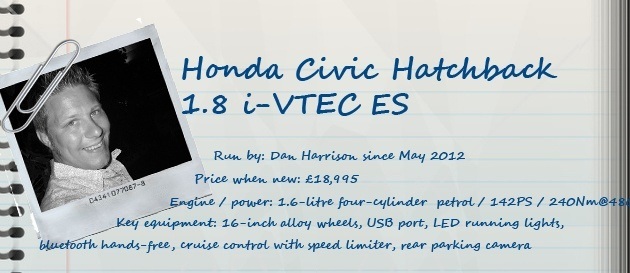 5 June 2012: Small Details Sorted?
They say that the devil is in the detail. And that's so often the case with cars – it's the small, simple features that can really stand out. That was the case with the Skoda Yeti that I had last year. As with all Skodas, it has a clip for your parking ticket. Costs pennies to include, but makes life that little bit easier.
And it's one of these details that Honda has sorted for this new generation Civic – there's finally a rear windscreen wiper. And what a difference it makes. The sloped roof and integrated spoiler has never been great for rear visibility (in fact it's been pretty poor), but this was made even worse when it rained. Although the water was supposed to run off the rear screen without any need for a wiper, it just never really worked like that in the real world. So this time round, the view out of the back has been improved and it finally features a wiper - something that should have been there all along.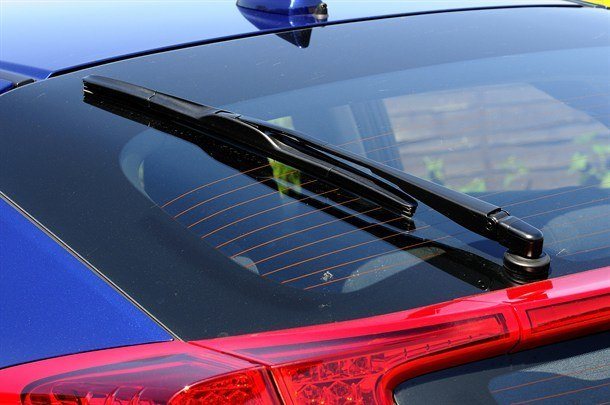 But there is something else that's started to grate - I just can't work out why the fuel filler release is positioned where it is. It's in the driver's footwell n a panel to the right of the accelerator. I don't know of any other manufacturer that does this. All the others are opened by either pushing the fuel filler lid or by pushing a more conveniently-located button. There have been a few times - usually in the dark or when I'm in a hurry - when I've accidentally pulled the bonnet release instead. Plus, it doesn't seem particuarly well-sited for lder drivers (I'm relatively young and find it a bit of a pain...)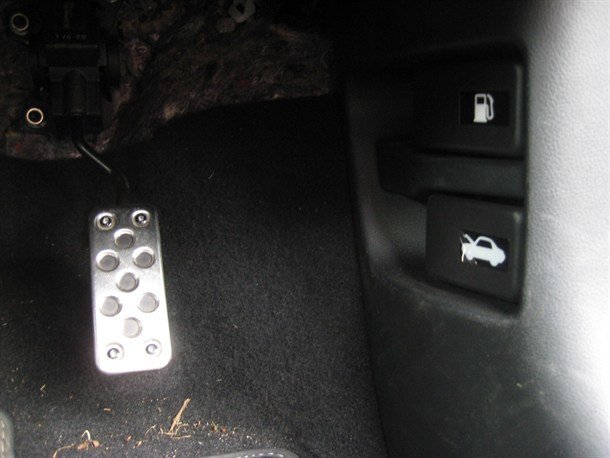 It's a similar story with the on-board tech. It's great having USB fucntionality as an aux-in for music, but it appears to be incompatible with USB sticks that have a memory greater than 4gb. Plus, it's impossible to browse tracks to choose a folder of songs - you have you have to go through each, one at a time.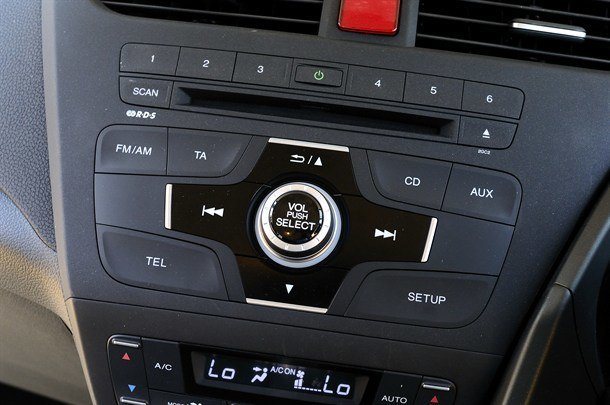 On the plus side, though, the steering wheel mounted controls are great to use on the move with that reassuring 'click' that you expect from well-made switchgear.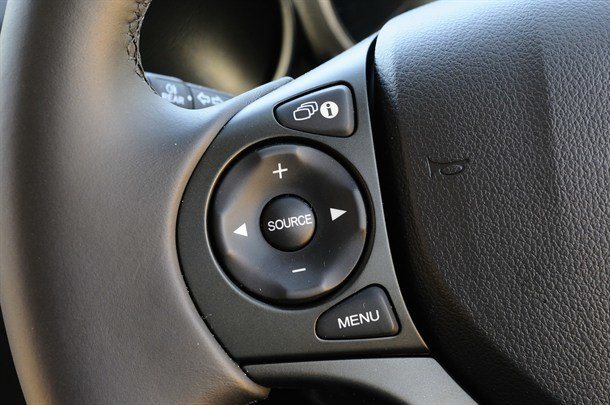 « Earlier: Honda Civic - Spot The Difference? Later: Magic seats are ... errr... magic »
Updates

I've decided to so without sat nav on my latest car to see if the TomTom 825 Live is a realistic alternative.

Civic finally gets the 'fold-up' seats that have been so popular in the Jazz for years.

5 June 2012: Small Details Sorted?
It's the small things that can delight or irritate when you run a car over a longer period. So how does the Civic do?

At first glance, there isn't much difference between old and new Civics, but, under the surface there are some notable changes.

The Civic has set the net alight with chatter - apparently. We're running one for six months t see what all the fuss is about.