Our Cars: Audi A6 Allroad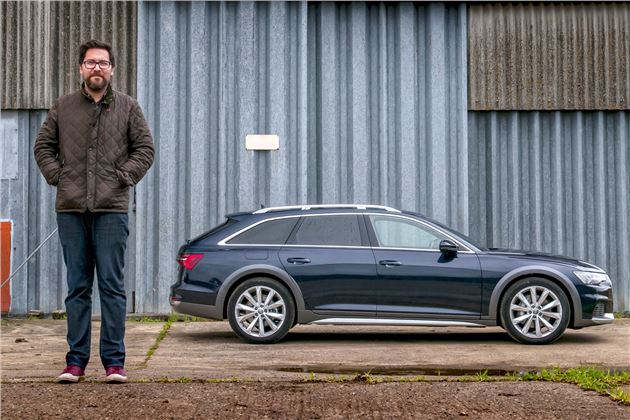 16 October 2019: Audi A6 allroad - halfway from an estate to an SUV
The Details
| | |
| --- | --- |
| Current mileage | 1203 |
| Claimed economy | 47.9mpg |
| Actual economy | 34.9mpg |
Before we start, I have to say it - I've always liked the Audi A6 Allroad. Although I'm not sure why. On paper this is a car that shouldn't work. A big estate with more ride height that's a kind of halfway house to an SUV.
Yet somehow, it all comes together to produce a versatile estate that for some reason, has real appeal. The latest version of the A6 allroad has only just hit our roads, so what better time for us to take one on for six months to replace the excellent Volvo XC60 that we were sad to see go.
We've gone for a Sport version (the Vorsprung model wasn't available when we chose ours) with the 50 TDI engine - that's the same 3.0 TDI V6 unit as the 45 TDI but with more power - 286PS to be exact. However, it's the 620Nm of torque that stands out more. 
A first for the allroad is a mild hybrid system called MHEV. Designed to improve economy, it uses a new 48v system and a lithium-ion battery that holds charge recovered from braking. It can also coast with the engine off and the start-stop kicks in from 13mph.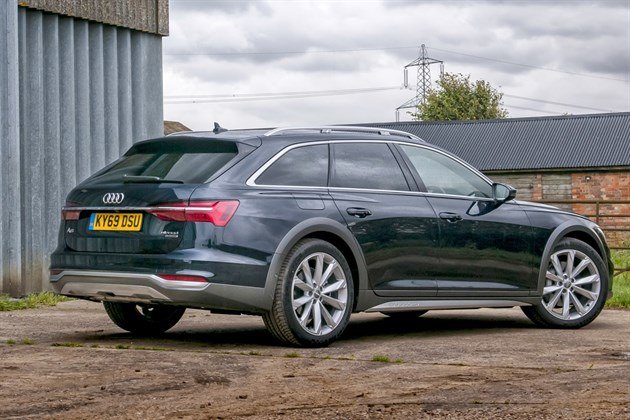 Finished in Firmament Blue, our car also has larger alloys, the 20-inch V-spoke wheels cost an extra £2200 - ouch. That's a heck of a lot of money for wheels that are an inch bigger and is in fact the most expensive option fitted to our car.
On top of that, it has the £1495 Technology Pack, which includes MMI Navigation Plus with MMI Touch, Audi Virtual Cockpit and wireless charging. We've also got the Bang & Olufsen Premium Sound System, 4-zone deluxe air con, the panoramic glass sunroof (a mere £1950...) and HD Matrix LED headlights. The total? Somehow £68,885.

That money is not far short of the Vosprung model, although to be fair, equipment wise, our car pretty much matches it. But there's no denying that £70k is a lot of money when you consider that a standard A6 Avant starts at £40k. Each time we tell someone how much this actually costs, they pull one of those faces...
Still, there's no denying this has a luxury feel to it and the quality to match. So we have six months to discover whether the A6 allroad is worth the money and how it performs as our everyday family transport. 
Later: Simply one of THE best interiors around »
Updates

They may seem like an expensive gimmick but Matrix LED headlight have proved to be a great innovation - as we've discovered in our A6.

For the cost of our A6 Allroad you could get a well specified S6 Avant. So which is the better choice? You probably won't be surprised...

With close to £13,000 of optional extras fitted to our A6 Allroad, we look at which are worth spending money on. And those that aren't.

With all its extras, our A6 Allroad comes in at close to £70,000. Is it a worthwhile investment?

Our A6 Allroad has an eight-speed Tiptronic gearbox but it's not without its issues, as we're discovering.

The A6 Allroad has plenty of good points but its perhaps the quality and design of the interior which really stands out.

16 October 2019: Audi A6 allroad - halfway from an estate to an SUV
The new Audi A6 allroad joins our fleet as a replacement for the Volvo XC60. Can it match the Volvo's all round talents?