The MOT Files: Cheap first cars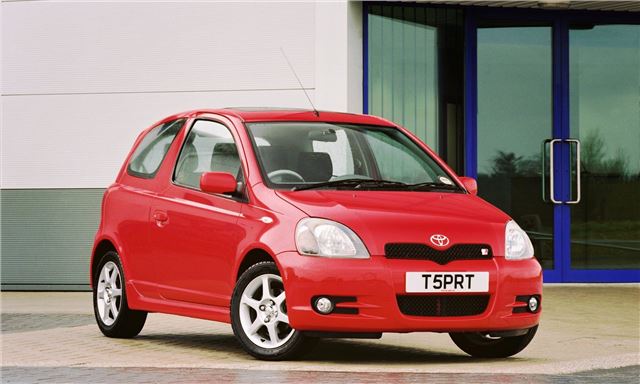 Everyone wants their first car to be reliable. After all, when money is tight and insurance is so expensive, who wants a big repair bill out of the blue? The problem is, though, that cheap cars are likely to have the most problems – so we've checked the MOT files to find out how some popular - and inexpensive - first cars perform in MOT tests.
All of the cars below can be bought for less than £2000, and we've picked cars from 2001, just to keep things comparable. It's worth remembering, though, that MOT pass rates vary from region to region and are very much dependant on the way the car is maintained and looked after - a car renowed for its unreliability might well pass with flying colours if its owner mollycoddles it and keeps it in a heated, carpeted garage. 
See below for a run down of the some common first cars.

The Yaris has a reputation for reliability and that shows in the MOT results, with an overall average pass rate of 69.3%, which is 36% better than the average for other 2001 registered cars. In fact, almost everything in the table scores an above average pass rate, with just parking brake problems appearing as a red blip in an otherwise clean sheet of green numbers.
This means the Yaris should make for a sensible, reliable first car – and this shows in used values, which are a little higher than other cars in this list.

It's not that often that you see younger drivers on the road in Micras, but given the fact the pass rate for 2001 models is 61.5%, 19% better than the average for the year, it should be on your list. Coupled with a good selection of used cars at reasonable prices and fairly low insurance groupings, the Micra is a decent first car - even if it's not the trendiest.
As always, and as is the case with all cars at this price, it's worth shopping around and looking for the very best within budget, because those that have been well cared for will prove less troublesome.
The perennially popular Fiesta has often topped sale charts since the mk1 model was introduced in the late 1970s. It's small, has a decent image and is abundant and cheap, so it's easy to see why new drivers are so keen on them. 2001 registered cars have fairly average performance in our MOT files, scoring a pass rate of 51.8%, 0.91% lower than the overall average.
The biggest problem area is suspension, so if you do decide to buy a Fiesta it's important to get it checked, and if it needs pricey work then walk away – Fiestas are plentiful.

The Punto might not be as common as the Corsa or Fiesta but it's not a bad bet according to our MOT files. 2001 models have a pass rate of 50%, slightly worse than the overall average for 2001 cars. The most common cause for Punto MOT failures is lighting and signalling, as it is for almost all cars.
Headlights cause the biggest headaches, but it's a relatively inexpensive thing to fix so if your heart is set on a Punto just check that you're getting the best one within your budget.

The Corsa often duels with the Fiesta at the top of the new car sales chart, and so the used car market is awash with Corsas. Unfortunately the Corsa performs slightly worse than the Fiesta in MOTs, with a pass rate of 44.6%, 16% below the overall average.
Much like the Fiesta, the suspension is a problem area and causes an above average amount of failures, so if you're buying make sure to have it checked for potential faults.

The Saxo has long been popular with first time drivers. When they were new it was thanks to insurance offers, and the image as a decent first car choice stuck, but unfortunately they perform slightly below average in MOT tests – 2001 models have an average pass rate of 44.4%, 16% worse than the overall average for cars registered in 2001.
Most of the numbers in the table are red, indicating below average performance, but there are a few green areas, notably suspension and steering.

The Clio has often been popular with new drivers, and the Mk2 model from 2001 is a common sight on the road. Sadly it's not the best when it comes to the MOT, with a pass rate of 43.5%. That means it performs 18% below the average for cars from the same year.
Lighting is the most common problem, a reasonably inexpensive thing to repair, but suspension and brakes also cause issues, so tread carefully when buying.
It's worth remembering that almost all cars from 2001 will have seen a pretty tough life by now, so a good history file is important, and chances are some money will need to be spent for most MOTs - but a little preparation goes a long way, so check our guide here. 
The MOT files cover everything from regional pass rates to the very specific issues that are commonly a cause for failure, and can be filtered to show specific models from specific years. So if you're buying a used car or preparing your current one for its test they're a useful resource. Click here to visit the MOT Files homepage.  
Comments