Mercedes-Benz searches for best young driver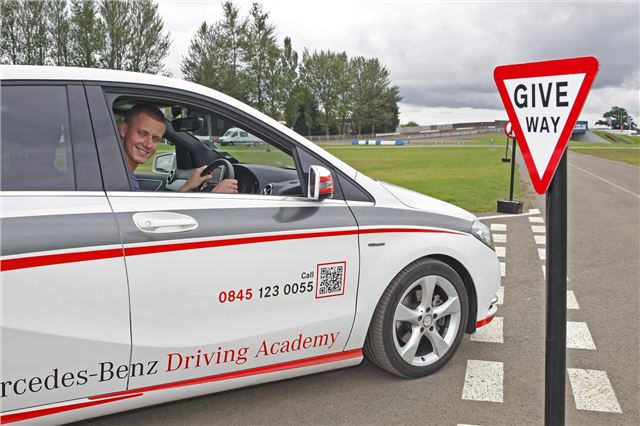 Mercedes-Benz is seeking the nation's best young driver, with prizes on offer for winners, including a full course of driving lessons, test drives of brand new cars, a trip to the British Grand Prix as a VIP guest and even the opportunity to meet some celebrities.
What's more, drivers don't even need a driving licence to compete – the only rules are that they must be over 16 and taller than 1.5m. Participants must prove their skills in driving accuracy, precision, judgement, concentration and steering. The challenges all take place in safe, controlled environment with experts on hand.
There are two Mercedes-Benz Driving Academy venues where young drivers can compete – Silverstone in Northamptonshire and Mercedes-Benz World, in Surrey, both of which are specially equipped for the challenge.
The Mercedes-Benz Driving Academy has been set up to encourage people to get behind the wheel early, after Swedish research proved that drivers who start lessons earlier are 40% less likely to have an accident than those who start at 16.
If you think you've got what it takes, whether you've just passed your test or you want to get a head start, then you can sign up at http://www.mbdrivingacademy.com. Britain's Best Young Driver sessions cost £45 for 40 minutes or £80 for 60 minutes, and entries are open until 4 November 2012. 
Comments