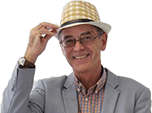 IAM Launches Young Driver Attitude Report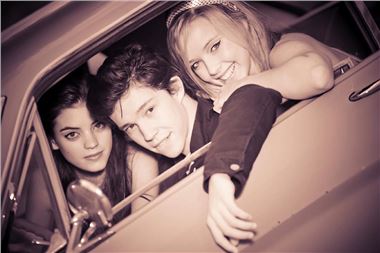 The Institute of Advanced Motorists has launched a report, 'The fast and the curious": young people's attitudes to driver training.

Sixty-two per cent of young male novice drivers think they are more skilful than the average driver, according to the IAM's latest report, The fast and the curious: young people's attitudes to driver training. Only 32 per cent of young women say the same.

Young, novice drivers are the highest risk group on our roads, and male drivers between 17-29 are more than twice as likely to be killed or seriously injured as young female drivers*. Thirty per cent of car occupant fatalities are drivers aged 17-24, or passengers of a driver aged 17-24*1, yet this age group makes up only eight per cent of all driving licence holders*2.
The report also highlights the fact that young drivers are much more likely to take post-test training if there are proper financial incentives. Reduced insurance premiums would encourage three-quarters of young novice drivers to consider further training.

IAM chief executive Simon Best said: "Young male drivers suffer from a lethal combination of overconfidence and inexperience. They don't need curfews and other restrictions on their driving; they need to practice and gain driving experience safely.

"There are many paying thousands of pounds a year in insurance and killing themselves. The solution to this problem is to link driver training and insurance discounts."

But this training needs to be done early. Fewer miles driven since passing the practical driving test and fewer attempts to pass the practical driving test (more likely to be a first time passer) made drivers more likely to be positive about further training.

For the purposes of the research young novice drivers were defined as someone aged 17-30 who had passed their driving test within the last three years.
 
*Calculated from Department for Transport statistics 'Reported Road Casualties in Great Britain' (published 2010). Table RAS30011 'Reported killed or seriously injured casualties by gender, road user type and age'

*1Department for Transport, Reported Road Casualties in Great Britain, Table RAS40006 (2010)

*2DVLA, Driving Licence Statistics by age as at 25 September 2010

The IAM is the UK's largest independent road safety charity, dedicated to improving standards and safety in driving, motorcycling and cycling. The commercial division of the IAM operates through its occupational driver training company IAM Drive & Survive. The IAM has more than 200 local volunteer groups and over 100,000 members in the UK and Ireland. It is best known for the advanced driving test and the advanced driving, motorcycling and cycling courses. Its policy and research division offers advice and expertise on road safety.
More at IAM
Comments