DSA Christmas opening times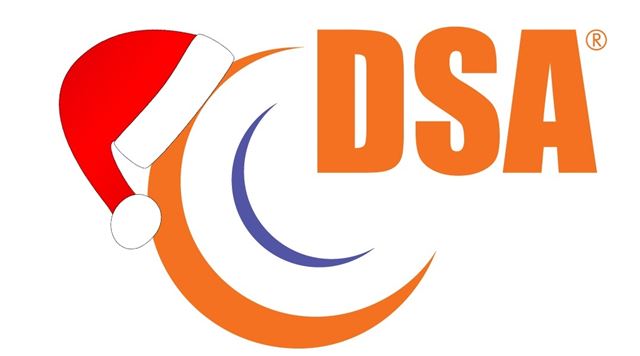 If you've got a practical or theory test to book, or if you need to get in touch with the Driving Standards Agency (DSA) about your driving licence, lessons, or test centre, you'll need to know when it'll be open over Christmas. See below for the details.
If you need to cancel a test and you don't want to lose your fee, the best way is to use the online services, which you can find here. All of the online areas of the DSA site, including the booking tools, will work during the Christmas period. 
Friday 23 December 2011
DSA is operating as usual
DSA's customer service centre will be open from 8.00 am
Monday 26 December 2011
Monday 26 December is a public holiday, so DSA's test centres and customer service centre will be closed
online services will be available
automated telephone lines for general information such as fees, and interactive voice recognition to change an existing practical test will be available from 6.00 am to midnight
Tuesday 27 December 2011
Tuesday 27 December is a public holiday, so DSA's test centres and customer service centre will be closed
online services will be available
automated telephone lines for general information such as fees, and interactive voice recognition to change an existing practical test will be available from 6.00 am to midnight
Wednesday 28 December 2011
DSA's driving test centres in England and Wales will be closed - test centres in Scotland will be open
DSA's customer service centre will be closed
online services will be available
automated telephone lines for general information such as fees, and interactive voice recognition to change an existing practical test will be available from 6.00 am to midnight
Thursday 29 December 2011
DSA is operating as usual
DSA's customer service centre will be open from 8.00 am
Friday 30 December 2011
DSA is operating as usual
DSA's customer service centre will be open from 8.00 am
Monday 2 January 2011
Monday 2 January is a public holiday, so DSA's test centres and customer service centre will be closed
online services will be available
automated telephone lines for general information such as fees, and interactive voice recognition to change an existing practical test will be available from 6.00 am to midnight
Tuesday 3 January 2012
DSA's driving test centres in England and Wales will be open - test centres in Scotland will be closed
DSA's customer service centre will be open from 8.00 am
Wednesday 4 January 2012
DSA is operating as usual
DSA's customer service centre will be open from 8.00 am

Comments